THOUSANDS OF FARMERS from over 12 states across the country marched to Ramlila Maidan, Delhi, on Thursday, 29 November 2018.
Banded under the All India Kisan Sangharsh Coordination Committee (AIKSCC), which claims to be an umbrella body of 207 organisations of farmers and agricultural workers, many farmers arrived in the city on Thursday, on trains, buses and other modes of transport, PTI reported. The AIKSCC was formed under the aegis of All India Kisan Sabha and other Left-affiliated farmers' bodies in June 2017, following protests by farmers in states such as Maharashtra and Madhya Pradesh for debt relief and remunerative prices.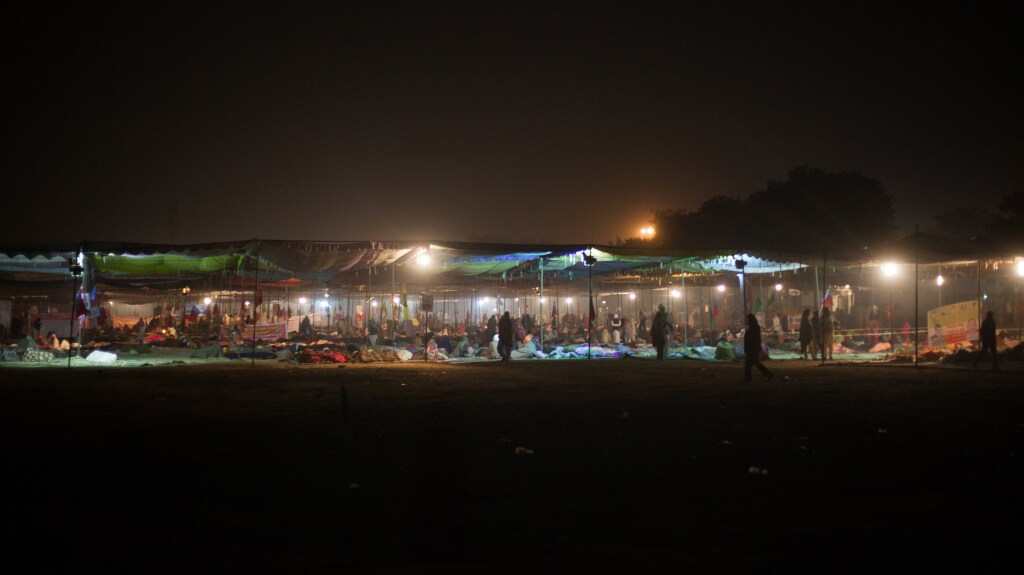 They camped overnight in the open cold at Ramlila Maidan, preparing to march towards Parliament Street on Friday. Their demands include the discussion and passing of two bills introduced in the Lok Sabha session of 2017, addressing loan waivers and increased remuneration.
Also read: Farmers on their way home from Delhi speak of anger, hope, and bleak futures
After a cultural programme and a round of speeches by the AIKSCC's leaders, the farmers settled down to rest before their big day. Some of the more nocturnal protestors were restless, engaged in thought about what the morning would bring.
Read the latest updates on the farmers' protest in Delhi here.
***