Ramabai Ranade was a pioneering social worker, who advocated women's rights and equality in the early 1900s. Ranade's husband was a reformer – in fact, she belonged to the early generations of Indian women who were schooled by their husbands. While she was an enthusiastic learner, this also stemmed from a desire to please her husband and conform to his authority.
Accompanying him on his tours, she would write letters on his behalf and execute instructions, while also cooking special savouries for him and massaging his feet with ghee at night. "In Ramabai's example, the reformers found the model of the new Indian womanhood, the one who could be modern without relinquishing the virtues of a traditional Indian wife," reads a little card in Enter Sultana's Reality.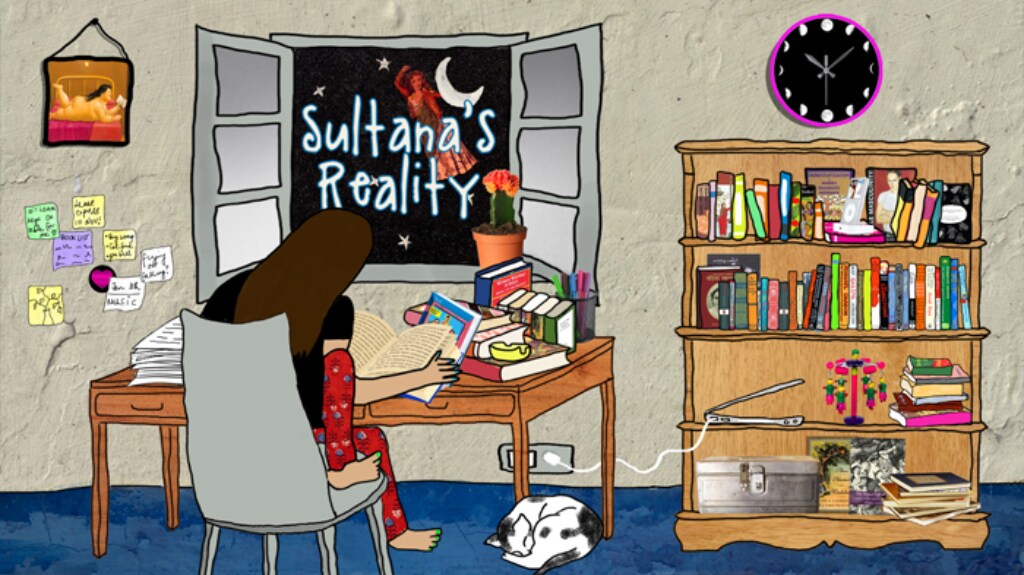 The animated project, by Goa-based artist Afrah Shafiq, is a captivating Alice in Wonderland-style adventure exploring the relationship between women and books in India. Using gifs, music, videos, statistics, comics, and little hidden notes of history, she tells the stories of women who challenged societal conventions – there's Kashibai Kanitkar, the first female Marathi novelist, Anandibai Joshi, the first Indian woman to get a degree in Western medicine, and Savitribai Phule, who started the first school for Indian girls in Maharashtra, among other revolutionary women.
The project was born out of a fellowship by the India Foundation for the Arts, as part of which Shafiq got access to a wealth of archival images at the Centre for Studies in Social Sciences, Calcutta. "I liked the fact that the images in the archive were very varied – there were lithographs, oleographs, Kalighat paintings, folk art, oil paintings and photographs," she says.