It's a Thursday night at Kitty Su, Delhi's upscale queer-friendly nightclub. Three drag queens take to the stage — fierce, flamboyant, flawless — and they soon have the crowd hooting and cheering for them.
The queens — Kushboo, Lush Monsoon and Betta Naan Stop — are the cynosure of all eyes. There's a majesty to each of the distinct personas they portray.
Drag was a term coined in the 1870s, an acronym for "Dressed Resembling A Girl". Over the years the performance art form has come to occupy a prominent space in the live entertainment space.
It has found its way into the Indian queer space as well, and its underlying message is one of non-conformity, and the questioning of gender stereotypes. Most spectators assume that drag is merely about cross-dressing, but there's a lot more at play than that.
Kushboo, Lush Monsoon and Betta Naan Stop are Ikshaku (27), Ayushmaan (26) and Prateek Sachdeva (25), respectively. Ikshaku and Ayushmaan are both lawyers, while Prateek is a professional dancer and choreographer. The trio says they took up drag to challenge gender constructs in Indian society.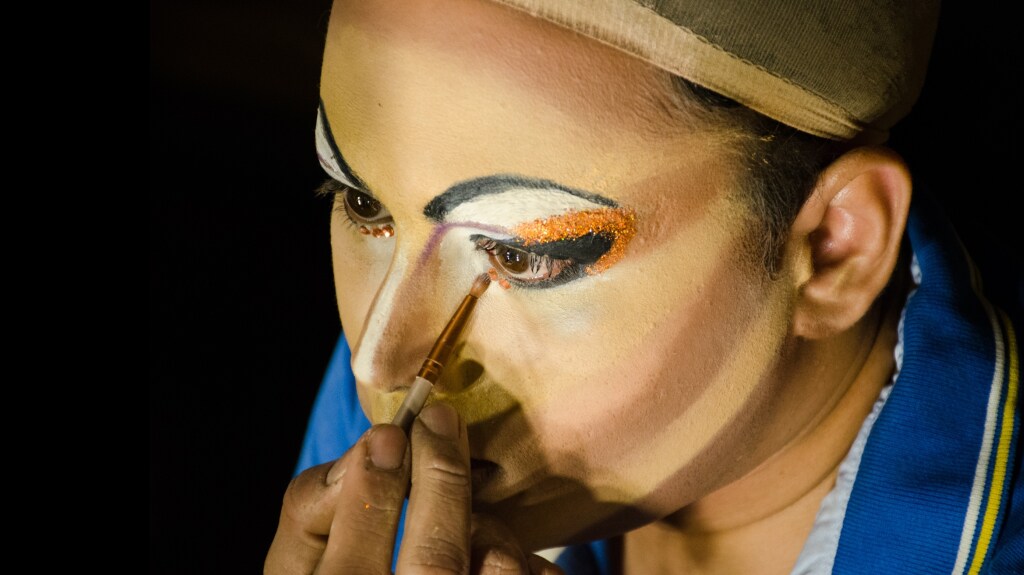 Ikshaku and Ayushmaan were classmates at law school. Inspired by the popular American drag reality show RuPaul's Drag Race, the two made their own debut as queens at queer-friendly events.
Ikshaku says his drag avatar Kushboo is fierce and up for any challenge. Ayush, on the other hand, uses Lush Monsoon as a template to explore different characters. Lush is free-spirited and unattainable, Ayush says.
"As a child, I had my downs, but soon realised that nothing in life is permanent. Drag helped me find respite. It gave me the courage keep exploring," he explains.
Prateek, who performs as Betta Naan Stop, explored drag early on in his dance career. Betta's signature move on the dance floor is her splits; she's fast and focused on her goals.
Kushboo, Lush and Betta have also taken under their wings 19-year-old Nitish Anand, a newcomer who performs under the name Shabnam Be-Wa-Fa. Anand, an active member of the queer resource group, Nazariya, was introduced to drag by these prominent Delhi queens and is often helped and mentored by them.
After three hours of makeup, the group of four transforms from their everyday avatars into larger-than-life queens. They often perform at queer-friendly spaces and aim to raise awareness about drag as a means of self-expression. Their adaptation of drag explores it as a type of therapy, as a way of developing an alter-ego through which they can express themselves freely.
Apart from performing together, they have also developed a strong friendship and share everything from makeshift greenrooms to makeup tricks.
As beginners, they are also navigating tricky territory: Section 377 may finally have been scrapped, but the road to equal rights and social acceptance is still a challenging one for the queer community in India.
***
Ayush (left) and Prateek (right) apply makeup before a performance at the upscale queer-friendly nightclub Kitty Su in New Delhi.