The earliest memory Dharavi resident Prabhakar Zanke has of the Kala Qilla (black fort) is of him swiftly climbing up the fort and jumping into the Mithi river below. His father had been chasing him with a stick for having failed his Class I exams, and eight-year-old Zanke knew no other way to escape his wrath. This story still makes the rounds in the neighbourhood that has since developed around the erstwhile fort in Dharavi.
Back in 1958, Zanke's supposed heroism was not just applauded by the other children in the area, but it also inspired a threat that could be made, whenever their parents scolded them for failing. But this is just one story among many that emerged from inside and around the Kala Qilla, a forgotten remnant of history that lies hidden deep inside one of Asia's largest slums.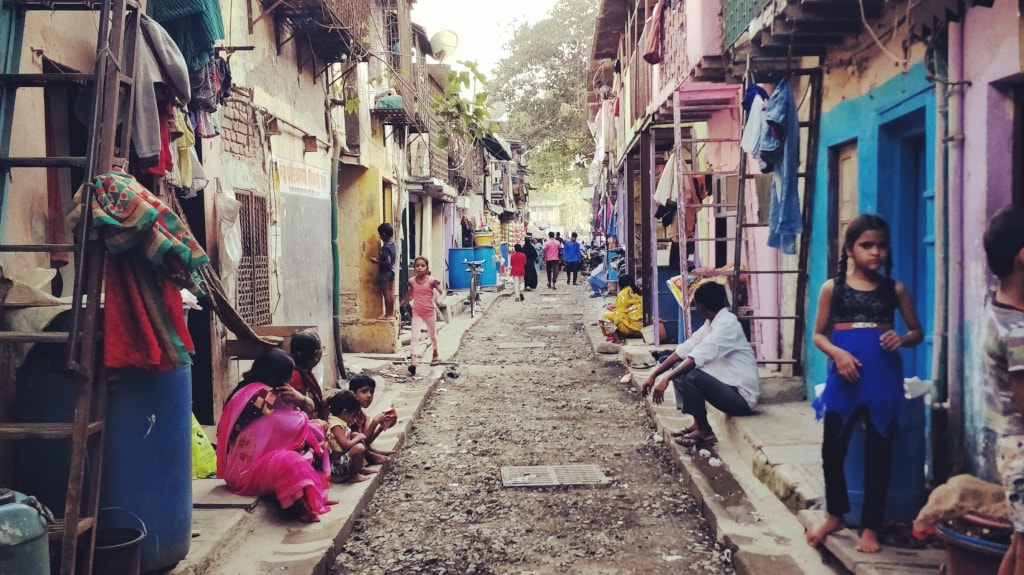 [The road to Kala Qilla]
Kala Qilla, also referred to as the Riwa Fort by some, is situated at the far end of a narrow lane at Mumbai's Dharavi Depot Road. The shabby street leading to it is characterised by the cacophony of children playing, as the elderly watch over them from the windows of their tiny, colourful hutments.
The afternoon sun casts a harsh glow on the fort, exposing the many cracks in its walls that have developed over time.
To understand Kala Qilla's history and significance, it is important to revisit the Bombay of the 18th century, when it was formed of seven islands. The Mithi river (Mahim Creek) separated the British-controlled Bombay from Salsette, which was under Portuguese rule. When it was captured by the Maratha empire in 1737, John Horne, the governor of Bombay at the time, commissioned the building of the Kala Qilla at Dharavi, which was then the northernmost frontier of Bombay.