Women dressed in styles which have long disappeared, courtesans posing for their first pictures, and monuments captured at a time when they weren't competing for space with humans: These are only some of the many images showcased at the ongoing exhibition, Spectacular: Cities and People in Hyderabad. As a part of the city's annual Krishnakriti Festival conducted by the Kalakriti Art Gallery, the exhibition showcases a collection of photographs from 1858 to the early-mid 1900s, which capture the eccentricity of India's customs, festivities and architecture, at its best.
After its invention in Britain and France, the appearance of photography in India was almost simultaneous. Thousands of photographs were taken from 1850 onward, as Britain strove to document its colonies. In turn, the British passed on their skills to native Indian draftsmen and surveyors, strengthening the use of photography as an administrative tool.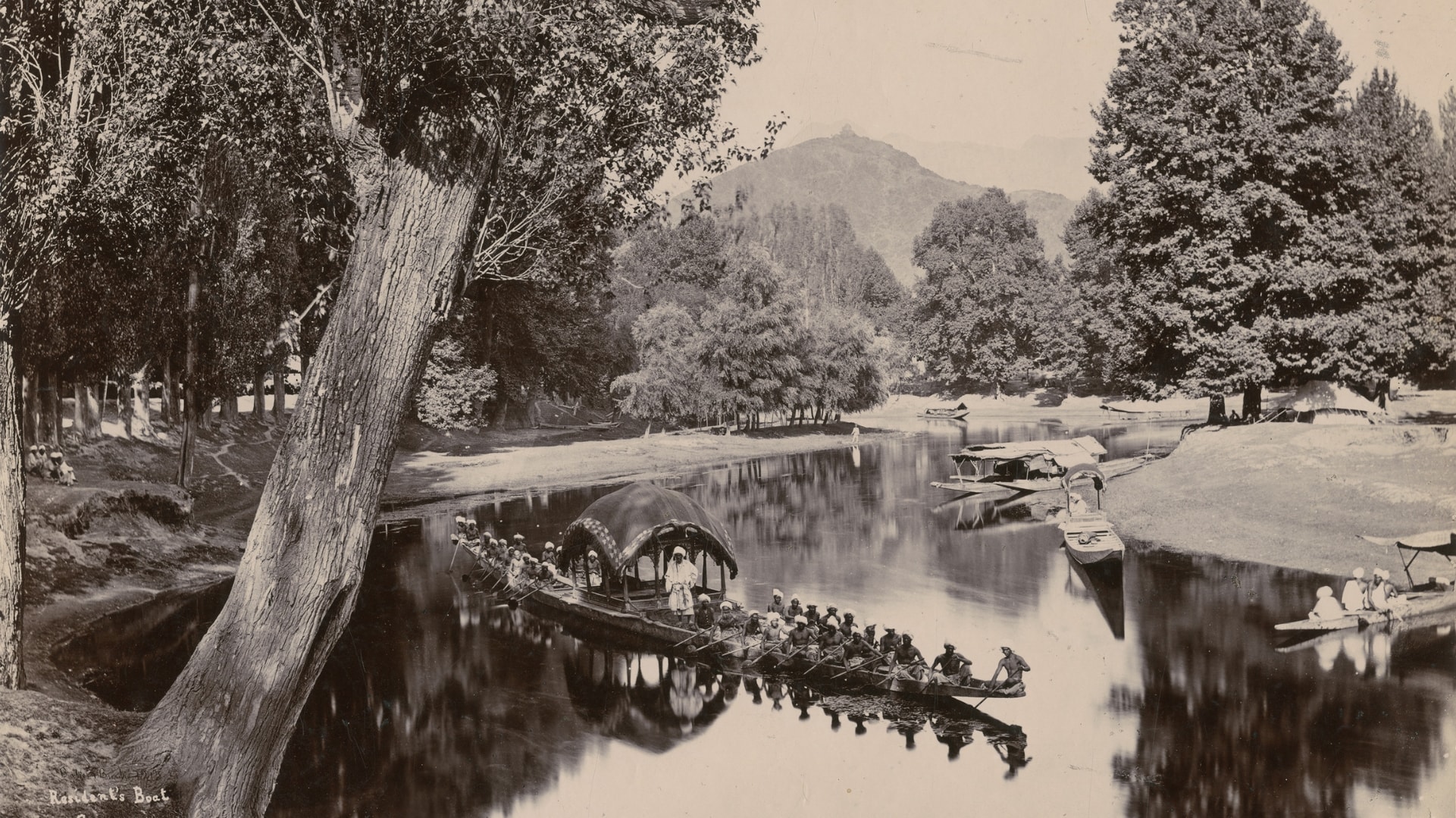 Residents Boat, on the Dhul Canal, Srinagar
Baker and Burke
Circa 1868
Albumen silver print
Commercial photographers set up shop at Calcutta (1854), Bombay (1855) and Madras (1856), and the earliest photographs of India were primarily of its architectural wonders, unusual topography and prodigious prototypes of indigenous ethnicities. By 1860-65, every city with a British presence had several studios, and early media like daguerreotypes disappeared to give place to stable mediums such as albumen silver prints and silver gelatin prints.
Photography came in as a handy tool to document people, traditions, monuments and happenings.
This exhibition represents the best images of the gallery's archives spanning nearly a century, taken by the masters of the art — Burke and Baker, Skeen and Co, Frith, Underwood and Underwood, Ralph Bezzant Holmes, Henderson and Johnson, Del Tufo and Co and Raja Deen Dayal. The exhibition was curated by Deepthi Sasidharan who combed through the archives and selected 74 images to be displayed.