Grace isn't something one would associate with decay, but Calcutta has that quality. Its grandeur may have rusted, but a certain grace lingers in its neglected columns and statues.
Calcutta, under the "Raj" (when India was colonised by the British), was a melting pot of various cultures.
The nouveau riche of the city borrowed elements of Europe's Greco-Roman heritage when they built their sprawling mansions.
These houses were studded with Corinthian pillars, lined with balustrades of delicate grill-work, and strewn with copies of Greek and Roman marble statues.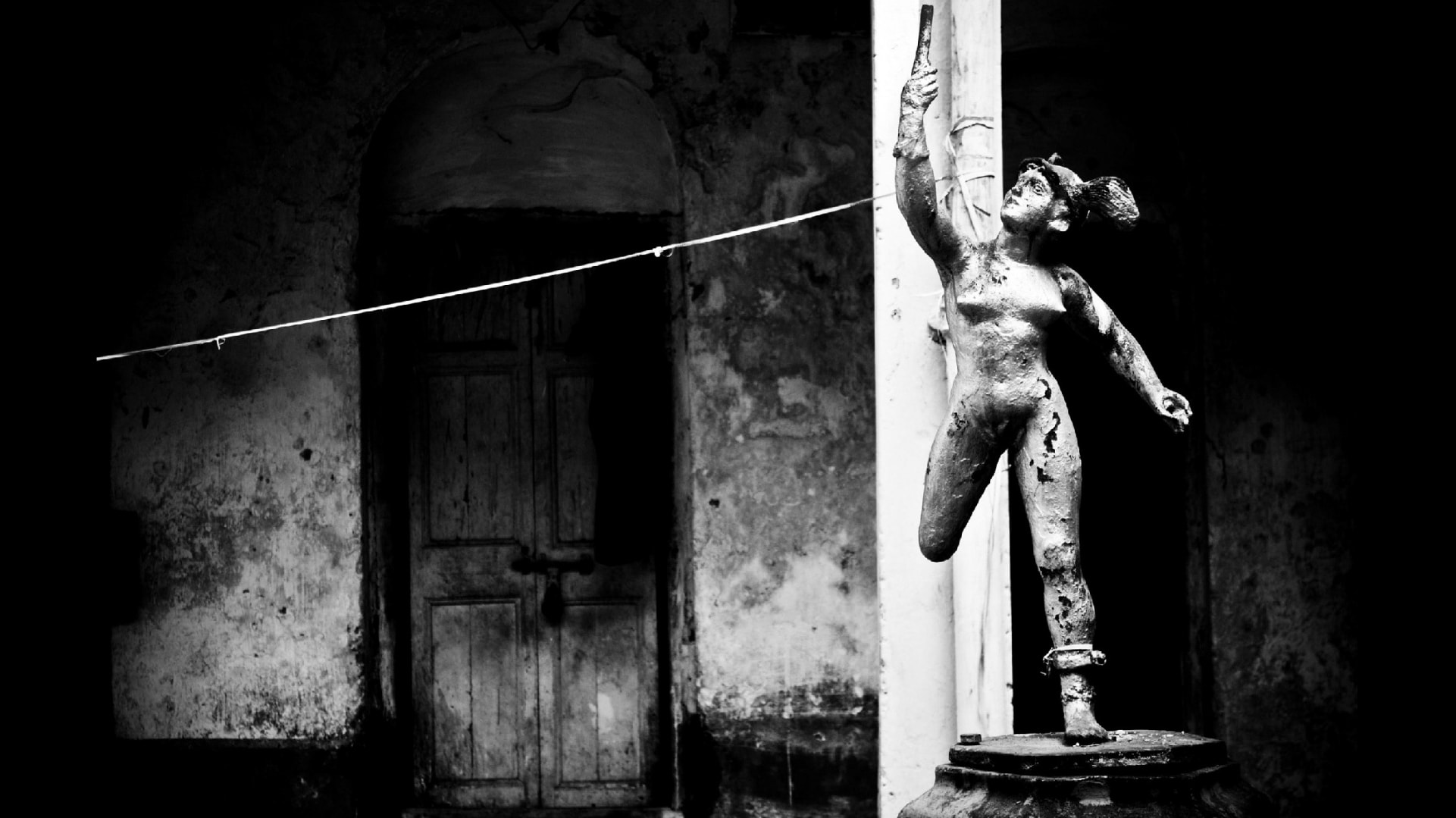 Hermes statues were widely available during the colonial period, to be bought by the rich. Hermes, who is a Greek and Roman messenger of the gods, also is a deity of wealth, trade and travelers. As time progressed, most of the statues disappeared, and a few are left broken.
Bengalis are known to be very proud of the city of Calcutta (Kolkata), and some even called it a 'City of Palaces' at one point. They regarded it as one of the best cities in the world. 'It is the city of famous intellectuals,' 'It is the city of vibrant culture, a heritage city,' are the common answers they would give to justify this claim. I was introduced to the term 'heritage city' when I was a child. In the mid-80s when I was about eight or nine, my father often took me out for walks through the northern part of the city.