Text by Gita Aravamudan | Photographs by Pradeep KS
Bengaluru has worn her Holi colours. As spring sets in, the famous flowering trees of this city have burst into full bloom. Purple Jacaranda trees are flanked by delicate pink Cassias and robust pink Tabebuias. In the older localities, the Rain Trees have put out their feathery pale pink flowers. Clusters of brilliant yellow Tabebuias, bright orange Flame of the Forest, red and white fragrant Frangipani, tall, mysterious-looking Nagalinga trees with strange scented flowers growing out of their trunks — they are all abloom.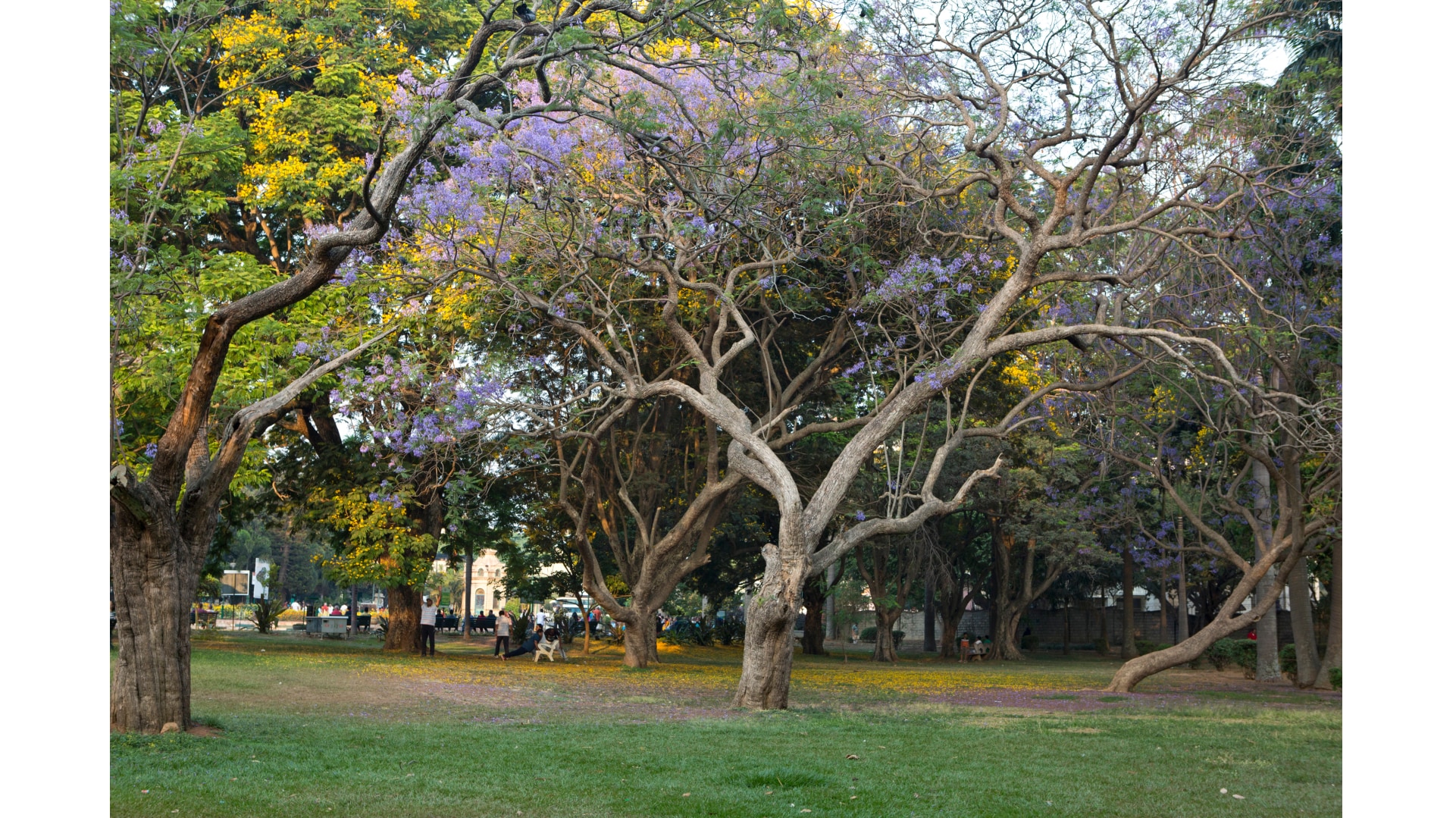 [Lalbagh: Purple Jacaranda from Jamaica and yellow Copper Pod (peltophorum pterecarpum) native to South East Asia]
Where did all these trees come from? And when? Who planted them? And why? How long will they continue to stand here, giving this Garden City its unique identity? How long before mammoth over-bridges and soulless concrete structures planned by unthinking governments swallow them? These are questions which worry Bengalureans, as they watch the custodians of the city make rash and shocking announcements about steel bridges and enormous flyovers, which will loop over the city and take away half the green canopy in the process.
Bengaluru has always been a city of gardens. The salubrious climate and fertile soil have ensured that plants from all over the world grow here.
Over the centuries, the rulers of Bengaluru have nurtured its greenery. Kempegowda, the founder of this city, is supposed to have exhorted his followers to build tanks and plant trees. There are no records to show when the first alien tree was planted here, but old literary works do mention "udyana vanas" or pleasure gardens and "pushpa vatikas" or temple gardens with unique trees.