Editor's Note: Naked display of dissent straddles the boundary that separates fear from revolution. For India's Dalits, this proclamation of dissent has assumed many forms, both passive and combative. It has mutated over the millennia before BR Ambedkar prodded the word Dalit into mainstream consciousness, and transformed anew since then. Some things have not changed — songs remain the sinew of Dalit protest in almost all its configurations. And the lyrics that sew these together continue to serve as a manifesto of resistance. The poems in this series, drawn from Tamil, Telugu, Kannada, Bengali, Gujarati, Marathi and curated by Krupa Ge, founding editor of The Madras Mag, represent the prosody of contemporary Dalit literature. They are accompanied by Chennai artist Satwik Gade's illustrations.
In this ninth edition of Bards of Resistance meet Marathi poet Loknath Yashwant. Loknath Yashwant is a leading Marathi poet with four collections, 'Aaata hou jau dhya' (1989), 'Aani shevti kaay jhle' (2005), 'Punha chal karu ya' (2009)' 'Baki sarva thik aahe'(2014). His work has been translated to Gujarati, Hindi, Urdu and Kannada. Kiran Meshram translated his first collection into a book titled 'Elan' and Om Prakash Valmiki has translated a collection 'Akhir kya hua?' in Hindi.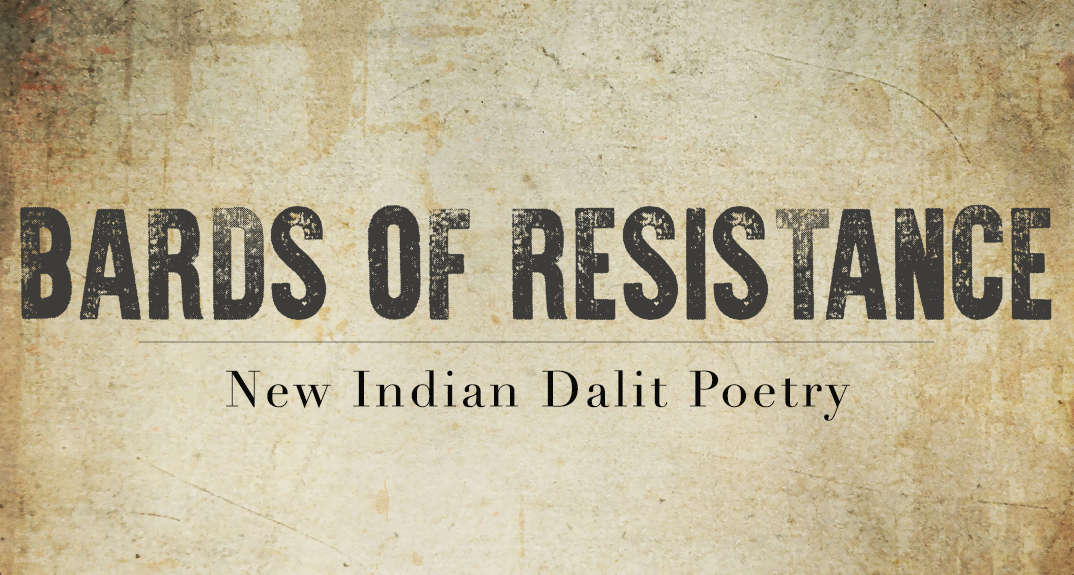 Lokanth has translated Mansur Eizaz Josh, Jayant Parmar and Nida Fazli to Marathi. His poems have been made into song-plays and a film was made based on his poem 'bail'.
His poetry in English translation, 'Broken man in search of homeland' (Translated by Dr K Jamnadas and Yogesh Maitreya — who was also featured in this column, here) will be published soon. His poetry is taught in school as well as in postgraduate Marathi courses at several universities.
He was honored with the Asmitadarsh Vagmaya Puraskar, Dr Babasaheb Ambedkar Centanry Gaurav Puraskar, Padma Shree Daya Pawar Puraskar 2014, Diljyot Vakchetana Puraskar, Padma Shree Kavi Namdeo Dasal Samasti Puraskar 2016 among several others.
जीवाचा आटापिटा
माझे आडनाव माहित नसल्याने तो खूप अस्वस्थ झाला
एनकेन प्रकारे त्याने मामाचे नाव विचारले
त्यावरूनही तो समजू शकला नाही
नंतर त्याने वस्ती विचारली
तिथेही त्याला बोध झाला नाही
पत्नीचे आजोळही विचारले तिथेही तो हतबल झाला
मुलांचे नावही त्याने विचारून घेतले
मोठ्याचे मुक्तछंद लहाण्याचे समुद्र ऐकून
कुठल्याही निर्णयाप्रत येऊ शकला नाही तो.
नंतर तो आरक्षणाच्या खास मुद्यावर आला
माझा चेहरा निर्विकार बघून गांगरून गेला
पुढे तो आदरणीय थोर माणसांवर उतरला
मी काहीच प्रतिक्रिया दिली नाही.
यावर त्याने माणसात भेद करणाऱ्या धर्माची महती सांगत
धर्माविषयी विचारले.
कुठलाही धर्म मी कानापर्यंतच ठेवतो, मेंदूत जाऊ देत नाही म्हाणताच,
तो आतापर्यंत कासावीस झाला.
चातुर्वर्ण्यात कुठे बसतो मी, म्हणून त्याचा जीवाचा आटापिटा सुरूच
त्याचे ब्लडप्रेशर वाढू लागले नि शरिरातील साखरही घटू लागली वेगाने.
शेवटी त्याने निकरीचा प्रश्न केला,
नोकरी कुठल्या कोट्यात मिळाली, मी म्हणालो, कलावंताच्या.
***
काही किडे घाणीत जगतात, तिथेच सरपटतात आणि तिथेच मरतात.