Zika outbreak in India: WHO confirms three cases in Ahmedabad, Gujarat
The World Health Organisation (WHO) on Friday confirmed the first three cases of Zika virus in India from Ahmedabad, Gujarat.
The World Health Organisation (WHO) on Friday confirmed the first three cases of Zika virus in India from Ahmedabad, Gujarat.
The WHO report states, "On 15 May, 2017, the Ministry of Health and Family Welfare-Government of India (MoHFW) reported three laboratory-confirmed cases of Zika virus disease in Bapunagar area, Ahmedabad district, Gujarat."
"The routine laboratory surveillance detected a laboratory-confirmed case of Zika virus disease through RT-PCR test at BJ Medical College, Ahmedabad, Gujarat. The etiology of this case has been further confirmed through a positive RT-PCR test and sequencing at the national reference laboratory, National Institute of Virology (NIV), Pune on 4 January, 2017 (case 2, below). Two additional cases (case 1 and case 3), have then been identified through the Acute Febrile Illness (AFI) and the Antenatal clinic (ANC) surveillance," the report adds.
The WHO release mentions steps taken to prevent the spread of the deadly virus. An Inter-Ministerial Task Force has been set up under the Chairmanship of Secretary (Health and Family Welfare) together with Secretary (Bio-Technology), and Secretary (Department of Health Research). Further, WHO has shared the national guidelines and action plan on Zika virus disease with the states.
The Indian Council of Medical Research tested 34,233 human samples and 12,647 mosquito samples for the presence of Zika virus.
WHO also suggests that efforts to "strengthen surveillance should be maintained in order to better characterise the intensity of the viral circulation." However, based on the current information, it does not recommend any travel or trade restriction to India.
The risk of propagation of Zika virus is however, mounting. "The virus that causes Zika and dengue are the same. So it will be easy for Zika to spread. We are at a risk .We have to have a surveillance system in place. The government has been keen on the malaria campaign when it should have targetted all non-communicable diseases. Because of a single campaign other serious diseases are ignored," The Indian Express report quoted Deepak B Saxena additional professor, Indian Institute of Public Health (IIPH) Gandhinagar as saying.
Zika virus disease is caused by a virus transmitted primarily by Aedes mosquitoes. Symptoms include mild fever, skin rash, conjunctivitis, muscle and joint pain, malaise or headache.
The Ministry of Health maintains that the outbreak has been contained and no other case has been reported since January, 2017.
The Gujarat government had recently launched a drive to make the state malaria-free by 2022, identifying instances of dengue, chikungunya and malaria instead of all fever cases, as reported by Deccan Chronicle.
Find latest and upcoming tech gadgets online on Tech2 Gadgets. Get technology news, gadgets reviews & ratings. Popular gadgets including laptop, tablet and mobile specifications, features, prices, comparison.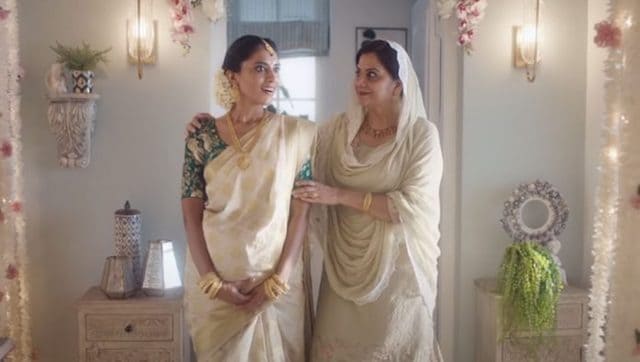 India
The showroom manager and local police rubbished media reports that the showroom was attacked by some people angry with the Tanishq advertisement
India
With the aim to provide "seamless and affordable" connectivity, the Gujarat government had signed an MoU with the Union Ministry of Civil Aviation and the Airports Authority of India to start the services in July
World
WHO has identified 42 candidate vaccines in clinical trials, ten of which are in advanced 'Phase 3 trials in human volunteers.