Zee Jaipur Literature Festival 2018: Here's a guide to the best events on Day 4
From sessions ranging from the art of the novel to the search for Bin Laden to how science got women wrong, here is a guide to day four of the Zee Jaipur Literature Festival | #FirstCulture
The eleventh edition of the Zee Jaipur Literature Festival enters its fourth day on Sunday, 28 January 2018, at the Diggi Palace Hotel, in what promises to be of an engaging and entertaining day of a diverse blend literature, ideas and much more.
Speakers from across the globe once again gather for a day packed with discussions, conversations, debates, book launches and music events.
From sessions ranging from the art of the novel to the search for Bin Laden to how science got women wrong, here is a guide to day four of the festival with all the sessions that you should look out for.
The day kicks off at 9.15 am with a music performance by Ambi Subramaniam and Bindu Subramaniam.
The sessions then commence at 10 am in the morning across the seven venues inside the Diggi Palace (Charbagh, Front Lawn, Mughal Tent, Baithak, Durbar Hall, Samvad and Haveli), running till 6.15 pm in the evening. Here are some highlights,
10 am – 11 am
— (Charbagh) Manhunt: Pakistan and the Search for Bin Laden
Adrian Levy, Cathy Scott-Clark, Peter Bergen, TCA Raghavan in conversation with Suhasini Haidar
— (Samvad) The Rise and Fall of Dinosaurs in India
Pradip Krishen and Pranay Lal in conversation
— (Baithak) On Lenin
Victor Sebestyen introduced by Rick Stroud
11.15 am – 12.15 pm
— (Charbagh) Greed and Human Aspirations
Arun Maira, Dipankar Gupta, Gurcharan Das, Stephen Green, Ambi Parameswaran and Sunita Narain in conversation with Sreenivasan Jain
— (Front Lawn) The Art of the Novel: On Writing Fiction
Amy Tan, Chika Unigwe, Helen Fielding, Joshua Ferris and Michael Ondaatje in conversation with Chandrahas Choudhury
— (Samvad) The Written World: The Power of Stories to Shape People, History and Civilisation
Martin Puchner in conversation with Marina Warner
— (Mughal Tent) Piercing the Veil of Secrecy
Michael Rezendes and Suki Kim in conversation with Charlie English
12.30 pm – 1.30 pm
— (Charbagh) The New Wealth of Nations
Arun Maira, Kiran Mazumdar-Shaw and Surjit S. Bhalla in conversation with John Elliott
— (Front Lawn) Vita and Virginia: The True Love Story Behind Orlando
Alexandra Harris and Juliet Nicolson in conversation with Adam Nicolson
2.30 pm – 3.30 pm
— (Mughal Tent) Words Are All We Have
Han Yujoo, Janice Pariat and Leïla Slimani in conversation with Prajwal Parajuly
3.45 pm – 4.45 pm
— (Front Lawn) The Path: What Chinese Philosophers Can Teach us about the Good Life
Michael Puett introduced by Tom Miller
— (Mughal Tent) Waters of Contention: Asian Faultlines
Brahma Chellaney, Humphrey Hawksley, Manoj Joshi and Michael Buckley in conversation with John Elliott

5.15 pm – 6.15 pm
— (Charbagh) The Feminine Gaze: Women Writing Memoir
Abeer Y Hoque, Alia Malek, Amy Tan and Juliet Nicolson in conversation with Keggie Carew
— (Baithak) India and the World
Manoj Joshi, Shashi Tharoor and Shyam Saran in conversation with Jyoti Malhotra
— (Mughal Tent) Inferior: How Science Got Women Wrong
Angela Saini, Kiran Mazumdar-Shaw and Lisa Randall in conversation with Namita Bhandare
You can check the full schedule for the day with all the scheduled book launches here, and the entire list of speakers here. Time and venues of the sessions are subject to change.
Following the sessions for the day, Hotel Clarks Amer will host the Music Stage for the day — a concert featuring the session Confessions of a Rock Biographer with Philip Norman, and performances by The Ska Vengers and Afro Celt Sound System from 6 pm. You can buy tickets for the performance here.
News & Analysis
The Revolt RV400 electric motorcycle is now pricier by up to Rs 18,000, with the increase in price attributed to an increase in raw material costs.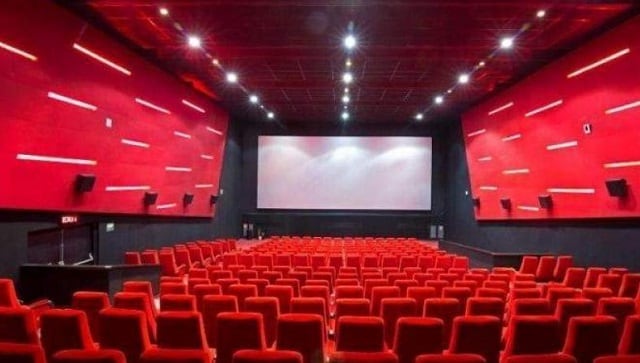 Entertainment
Andhra Pradesh government is confident that the new online #movie booking system will keep a check on tax evasions and improve the theatre experience in the state
India
Swami Mukundananda recounts his spiritual journey, and explains how mind management is the key to one's happiness and success, why it's important to empower intellect, and how we can get our kids rooted into our cultural ethos