Zakir Hussain: A Life in Music offers great insights into the mind of a brilliant artist and individual
Full of interesting anecdotes, with stimulating ideas about the universality of music, Nasreen Munni Kabir's book on the life of Zakir Hussain is a fantastic read | #FirstCulture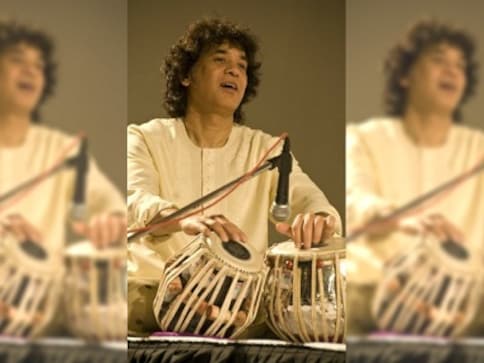 There was a time, in what may seem like the distant past to millennials, when the great musicians and artists used to be a different breed of people – great not only in stature, but also in the vastness of their minds. Without the help of technology, and with steadfast and single-minded devotion, they used to worship their music – in the most literal sense of the term. They were consciously orthodox, always conforming to the teachings of their gurus, and dedicating any innovation that may come their way to the same teachers, without taking any credit for it themselves.
Contemporary musicians are more open, more liberal – and they refuse to remain tied to any fixed path on their journey. They are explorers, so to speak, and are never afraid to try out new things, even if that means straying from the well-established textbook-mandated grammar of music. Both styles have their own virtues and advantages, and on reading Nasreen Munni Kabir's conversations with the renowned tabla maestro Ustad Zakir Hussain in her new book, one gets the distinct feeling that the celebrated musician's entire life has been nothing but a bridge between these two contrasting generations.
Zakir Hussain, now 66, is the son of the legendary tabla player Ustad Allarakha Qureshi, more popularly known simply as Alla Rakha. In the book, Zakir reminisces how, from a very early age, he was very close to his Abba. His father had had a strong influence on him, instilling in him the very essence of riyaz. In the evenings, he would sometimes accompany his father to musical soirees in the homes of other great artists, where he would listen, observe and learn – soaking in the rich and often impromptu offerings of singers and musicians. Towards the later part of the book, he remarks how several years later, sitting in the Americas, he would suddenly remember a particular device that a musician would have employed in such a gathering – a certain trick, a harkat, or a rhythm – and only then would it make sense to him, after so many years. Over and over again, Zakir says throughout the book – either in as many words, or by example – that music is a process of continuous education that never gets over until one breathes one's last.
He also describes the great masters – for instance, when answering Kabir's question on what was Ustad Bade Ghulam Ali Khansahib like, he uses perhaps the most beautiful words that one artist can use to describe another – 'Time had no meaning for him'. He also talks about Pandit Ravi Shankar with great reverence and fondness, describing how he not only had a deep knowledge of music, but also had a keen understanding of his audience's mind.
In his youth, Zakir Hussain spent a considerable amount of time in the United States of America, where he taught, gave recitals, and accompanied several prominent artists. As it often happens with musicians, legends from other forms of music such as Jazz, and musicians from all around the globe kept crossing paths with him, and he in turn interacted and learnt from them. These new collaborations gave him ample opportunity to understand the true potential of music – one that is unrestricted and unhindered by lines drawn on the face of the globe. And armed with this new knowledge, Zakir Hussain continued to introduce newer elements to his music, experimenting with newer styles, fresh ideas and using the power of technology to enrich an art that had been passed down to him through decades of rich tradition and heritage.
The conversations in the book, taking place over two years, are seamless and freewheeling in nature. They offer great insights into the mind of an artist and a human being. Note how Zakir Hussain describes the tragic and unexpected death of his sister, and how it broke his father's heart to such an extent that he, too, passed away merely hours later. Note how he talks, with great joy, about the wonderful times he spent with his wife Toni Minnecola, who he met in the United States, or about their children and their grandchildren. Or the fond remembrances of his mother, who stood strong and managed the household when her husband would be away at concerts for weeks on end, and who, despite coming from a traditional Muslim family, saw to it that young Zakir had the opportunity of a global education. He describes the intricate workings of a tabla with the same excitement as when he talks about the latest Hollywood film or an old RD Burman composition, or a good game of tennis.
Full of interesting anecdotes, and offering a whole range of stimulating ideas about the universality of music, Nasreen Munni Kabir's book on the life of Zakir Hussain is a fantastic read. It is a book that reminds us of the great masters and the valuable lessons that they have left behind as their legacy. It also presents before us a true upholder of that rich legacy, one who has loved it, nurtured it with passion over the years and brought it to a point where he, in turn, can pass it on to the next generation.
Bhaskar Chattopadhyay is an author and translator. His translations include 14: Stories That Inspired Satyajit Ray, and his original works include the mystery novels Patang, Penumbra and Here Falls The Shadow.
also read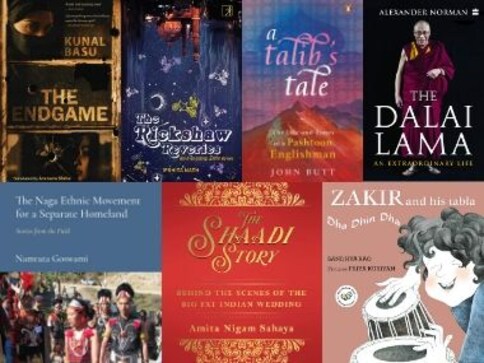 Lifestyle
Our weekly roundup of books that should be on your radar.
Photos
Shah Rukh Khan launched Nasreen Munni Kabir's book, The Dialogues of Devdas at the legendary Mehboob Studio in Bandra, Mumbai last evening. Here are some images from the event.
Lifestyle
When Ravi Shankar turned 90 many friends and colleagues shared their recollections of the man for a special tribute that appeared in the Indian American magazine India Abroad. Here are a few excerpts from interviews conducted for that occasion.