You maybe next to get abused like Kavita Krishnan, Shruti Seth, and Twitter will do nothing
Who's really surprised that the women who criticized PM Modi's #SelfieWithDaughter initiative were trolled on Twitter?
Who's really surprised that the women who criticized PM Modi's #SelfieWithDaughter initiative were trolled on Twitter? Because I for one am not.
Two women, Kavita Krishnan and Shruti Seth, were at the receiving end of relentless abuse on Twitter for criticizing PM Modi's #SelfieWithDaughter campaign. Apart from the usual unpleasantness that one is bound to face if you are critical of a popular political, sports or film personality, there were death threats, kidnapping threats etc which were issued to these women. I should point out here that they may not be the only ones to have faced an ugly backlash, they are the ones we know about. There are many, many more women who are threatened with such consequences to their opinions, but we don't get to know about them. Seth is an actor and Krishnan a known face in women's right activism in India.
It's not the first time this has happened on Twitter, nor will it be the last. In fact, it's not just Twitter which lets such abuse thrive, several other social media platforms lend themselves in perpetuating such abuse. Of them, the violations on Twitter - which is perhaps the most 'public' medium - are the worse.
While commentators and observers have taken to social media and blogs to reiterate the idea that social media is far from being safe or respectful towards women, that's an issue which has been raised and discussed many times over in the last few years as Twitter, Facebook and Instagram took over our lives.
While we complain and shudder at trolls, we rarely point a finger at the medium through which these women are being systematically attacked. We're looking at you Twitter.
One user went so far as to post on Shruti Seth's Twitter saying, "she used to get f**ked by secularist in 5 Rs only...now she's free...coz she's nowAAPtard." and much worse. Kavita Krishnan who was much more critical of the PM was slammed for being stupid, and Twitter users coating the abuse with abundant amounts of sexism and misogyny. One user posted, "First provoke and then play victim! Why provoke in the first place!"
Now Twitter was not created so that women get threats of sexual violence through it. But now that they the makers realise that it is being used for the purpose, maybe they should pull their socks up and tighten their surveillance. They have a 'report abuse' option, but many women who have resorted to it, basically found it to be useless. Most victims choose to block such abusers, because if you 'report' them on Twitter, the micro-blogging site will take ages to respond - at times even several weeks - to even respond to your complaint. At other times, the website will respond after a month saying that they didn't find anything objectionable with the account, even when the offender has used cuss words of the most horrible kind. On fine print, the site says it cares about a user's dignity, but in reality, it doesn't have either the resources or the will to crack down on abuse resolutely.
Let's face it, even if Narendra Modi asked the trolls to behave, they wouldn't. This a problem that is not specific to India. It happens and will happen to world over to anyone who expresses dissent on a popular opinion.
However, for Twitter, it's about the numbers. Abusers or not, they are all 'valued' users to Twitter. With over 500 million users, abuse and active trolls are a part of user experience.
If you are a victim of abuse, Twitter has a form that you need to fill to report it. Since most online communities refrain from censorship and believe rather in free speech, corrective action is taken only when an equally high number of users report a specific post or user of abuse. Which in most cases means nothing is done.
Till then, the only way you can get back to trolls is by blocking them yourself. But how difficult is it for a noxious abuser to open another account and get back at you? Not very.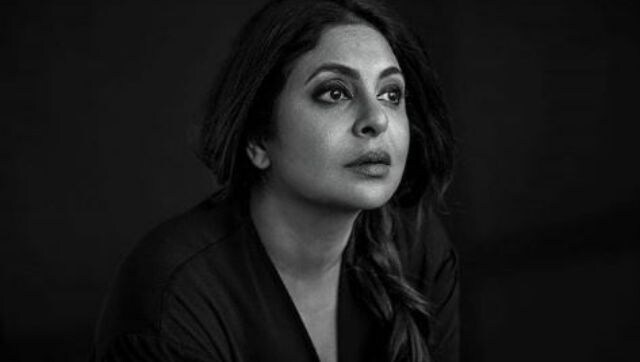 Entertainment
Human, which went on floors in January this year, revolves around the underbelly of human drug testing and the world of medical scam.
World
Andrea Ferrero and her partner David Ayala turned to baking to stave off boredom and bankruptcy during quarantine. They now have almost 38,000 followers on Instagram.
Entertainment
The Hyderabad Police has also registered a case for the "obscene" content posted on the platform targeting Meera Chopra