Yeh Un Dinoñ Ki Baat Hai: Author Yasir Abbasi on putting together the Urdu memoirs of cinema legends
Tracking down lost publications, Yasir Abbasi followed leads to obscure towns and people's homes in a last-ditch effort to save valuable records of Indian cinema. The marvellous outcome of his efforts is his recently released book 'Yeh Un Dinoñ Ki Baat Hai: Urdu Memoirs of Cinema Legends'.
Peppered with heartfelt accounts and charming anecdotes, Urdu film magazines were in great favour with the public from the 1930s through the 1990s — a considerable period of seven decades. Unfortunately, as Urdu got progressively marginalised in later years, these magazines were not archived, for the most part; leading to their inevitable disappearance from popular imagination. Tracking down these lost publications, Yasir Abbasi followed leads — some futile, some fruitful — to obscure towns and people's homes in a last-ditch effort to save valuable records of Indian cinema. As challenging as it was to locate faded issues and original texts, he managed to uncover and translate many fabulous memoirs covering a wide gamut of our favourite old artistes at their candid best. The marvellous outcome of his efforts is his recently released book 'Yeh Un Dinoñ Ki Baat Hai: Urdu Memoirs of Cinema Legends'. In a detailed conversation with Firstpost, Abbasi talks about the lengths he had to go to in order to locate the magazines, the joy of finding gems amidst ashes, and how he had to coax the beautiful portrait sketches of cinematic legends used in the book out of his wife's busy schedule.
Let's begin with you telling our readers a little about your background. Where were you born and raised, and how did you come to read film magazines such as Shama, Ruby, Aabshaar and Gulfaam? More often than not, in middle-class Indian households of the 1980s, the reading of film magazines by children was frowned upon. Did you have to face such objections too?
I was born in Sitapur in Uttar Pradesh – my nanihaal. My father is from Gorakhpur and that's where I spent my early childhood till I was around 14, when we moved to Lucknow. After finishing school, I came to Delhi.
Film magazines were a hugely popular source of entertainment during the time I was growing up. Satellite television hadn't arrived as yet, and so for cinema-obsessed people like me, the magazines held great charm. Urdu film publications were a common sight, especially Shama, which my mother used to read regularly too. The interesting thing is that, as you've mentioned, though film magazines in-general were not allowed at home beyond a point, there was a little more leeway on offer when it came to the Urdu ones. The reason being a certain credibility that was attached to magazines like Shama. Since these were also semi-literary in their content, the quality of writing was very high. Top Urdu fiction writers and poets would be frequent contributors. Hence, though the frowning part indeed happened on spending too much time on the English glossies, one could get away with Urdu film magazines. I only read the film bits and wasn't bothered in the least about the literary portions.
Since you have witnessed it yourself at a very early age, can you give us a sense of the popularity of these magazines during those days?
Oh, they were all over the place and enjoyed a large dedicated readership. It was routine for newspaper vendors to deliver them because the readers wanted to get them as soon as they were available. An abiding memory I have is of intently watching the bicycles of the passing vendors while on my way to school. To spot a new issue of a magazine stacked in there would be most thrilling and I couldn't wait to get back home that day! Also, everyone around seemed to read them. In a random conversation between a bunch of people, if someone mentioned a particular film review, the minute dissection that followed made it apparent that all of them had read it. Then there was the craze for contests like the crossword and I've witnessed individuals spending hours on end on those. These magazines were truly a part of people's everyday lives.
Reading your book, one can only imagine the veritable treasure troves these magazines were – with such fascinating accounts, anecdotes and opinions of what is arguably the most popular form of entertainment in this country. Why, then, do you think these magazines gradually disappeared from readers' minds?
They didn't exactly disappear from people's minds, at least not the older generation's that used to read them and still talk very fondly about them. The disappearance happened in the literal sense – in terms of visibility. It's difficult to single out a specific reason for these publications not having been archived. The general opinion among people varies on this one. Some are forthright in saying that it was a result of a bias against Urdu – they point at how Urdu has been gradually sidelined from mainstream education. A bigger bunch, however, feels that it is sheer negligence that is to be blamed. I personally find the latter theory more plausible. Till not very long ago, writing about films wasn't accorded the due it deserved and the Urdu circles in particular never considered film journalism as worthy. So, while fiction, poetry and other texts were painstakingly taken care of, writing about cinema wasn't considered important enough to preserve. The fade out was inevitable.
Tell us about some of the difficulties you had to face in tracing down these magazines and articles, so that you could bring them to a larger and more contemporary reader base?
There's a clear reason why there hasn't been any substantial work done on Urdu film magazines – it's really difficult to track them down. With the exception of very few libraries, one can't find these periodicals anywhere. Even at the places that have kept some records, the quantity isn't much and it's all decaying and largely unorganised. I had to dig deep into all the patience that I could muster during the search. Apart from physically visiting as many libraries as possible (online catalogues remained a dream), I had to be relentless in my lookout for private collectors. Now, a lot of those who still possess these magazines are ones who have held on to them for years and are not comfortable with the idea of lending. No amount of references, however strong, helped. This meant that though the owners would give me access to their collections, it had to be strictly within the confines of their houses. So, off I would be to all parts of the country with a one-way ticket, not knowing how long the trip was going to be or if it would be worthwhile at all. At most of the places where I found useful things, I had to spend the whole day reading, taking notes and clicking pictures of the magazines, then go to a hotel and crash and be back the next day for the same grind. It used to get tiring but there wasn't any other choice, really. On the positive side, I met and made friends with some wonderful people. There were moments of serendipity too – many hidden treasures were discovered purely by chance. A casual conversation with a rickshawallah in Rampur led to an old gentleman in a decrepit house who simply handed over a bundle of 70-year-old magazines to me.
Urdu, like most other Indian languages, is a highly ornate one. Each word carries such beautiful and deep meaning, each simile is loaded with so much nuance, each idiom so luscious. English, on the contrary – at least the English that we read and speak and are familiar with today, not Queen's English – is far from being ornate. When one reads your book, one can see the difficulties you must have faced in translating complex Urdu sentences written all those years ago by people who were mostly poets, in one way or the other. Remarkable as it is, the outcome of your efforts is a translation that is consistently comprehensible and enjoyable even in this day and age. How did you manage to do this?
That is quite a compliment, thank you. Apart from all the qualities that you've mentioned, Urdu is also a language that is intrinsically very fluid. Seldom will you find abruptness in Urdu writing. I've mentioned in the book's Introduction how a sentence could easily stretch to an entire paragraph and seem absolutely normal. Then there are the nuances, the wordplay and cultural references. The text I was dealing with often involved poetry too. It wasn't easy – more so, because I'm not essentially a writer. But that also worked as an advantage since there was no baggage of any marked style in my writing – I could easily mould it to suit the piece that was being translated. That said, it was a lot of hard work – reading the original multiple times and polishing the translation to get it as close to the original as possible. It was my endeavour to try and get the tone right. The vocabulary employed in each of the translated pieces reflects the one used in the original texts. Yes, there were complex sentences and layered thoughts but once the tone was cracked, things eventually fell into place.
Did you have to face constraints of space in picking and choosing the essays and accounts for your book? Were there essays which you really loved, but had to let go?
Not in terms of space but due to other factors. To ensure authenticity, I had taken a call to not include any articles that were published posthumously. Only those pieces were considered that were published in the writer's lifetime so that they could have been rebutted if incorrect. I had to let go of several essays on this account, including one by Mohammed Rafi. It was published right after his death and carried a fascinating account of his early career. There were also some bitter things he had to say but then he wasn't around to endorse or refute the piece when it came out, so I had to give it a miss. And then right at the end, when the translation work was complete, I realised that two of the pieces – one each by actors Pran and Ajit – were quite similar. After some deliberation, it was the one by Pran that had to be pulled out – his life and career have been documented in a widely read biography (written by Bunny Reuben) but not much is known about Ajit.
We can't not talk about two other salient features of your book. The first being the priceless posters, stills, letters written by celebrities, advertisements etc. The second being the beautiful portrait sketches of the writers whose essays and articles constitute the book – people such as Dilip Kumar, Balraj Sahni, Nargis, Jaidev, Kaifi Azmi and Naushad, among many others. Do tell us about both.
Since the book is rooted in Urdu film magazines, having a photo section about them was quite natural. A lot of people who would be reading the book would have never come across the fascinating contents of these magazines, and so I tried my best to gather as much visual material to showcase as I possibly could. The idea was to present interesting features of the magazines in a manner that doesn't alienate a person who can't read the Urdu script. Mostly the visuals are self-explanatory and where they are not, a simple description accompanies the image. The choice of what goes in that section was purely instinctive and I hope it works.
The portraits came in quite late. In the beginning, the scale of the book was fairly modest. The early search period wasn't very productive and I thought I should consider myself lucky if I managed to put together around 12 to 15 articles. But things kept getting bigger and by the end, there was sizeable content. It definitely needed visual breaks lest it started resembling some verbose academic piece of work. Another point was that some of the featured people (Mirza Musharraf, for example) are almost completely forgotten today and that's very unfortunate. Ditto for the behind-the-scenes legends like Qamar Jalalabadi and Raja Mehdi Ali Khan – everyone hums their songs but, staunch movie buffs aside, not many know how they looked like. Putting a face to their names seemed like the perfect thing to do. I didn't have to look too far to get this done creatively. Though she doesn't pursue it professionally, my wife Geetika is a very gifted artist and while the translation job was underway, she happened to make a stunning portrait of her grandmother. Epiphany struck and although she was busy with her own work (she's a documentary filmmaker), I somehow managed to convince her to make illustrations for the book. Well, it wasn't really as simple as that. In a performance that would make the best of method actors proud, I slipped into the role of a perfect husband and remained in character for six months – I had little choice but to be on my best behaviour in that period. But it was all worth it – the portraits are the best thing about the book.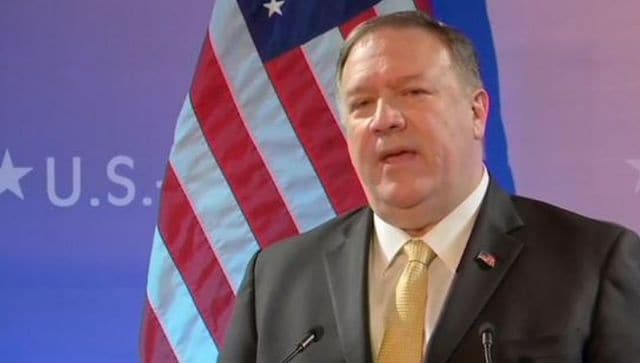 World
"I do not think the world properly knows just how close the India-Pakistan rivalry came to spilling over into a nuclear conflagration in February 2019," the likely future presidential contender wrote in 'Never Give an Inch', his memoir of his time as Donald Trump's top diplomat and earlier CIA chief
Entertainment
Priyanka Chopra and Nick Jonas often share photos of their little daughter, Malti Marie, and this Sunday was no exception
Entertainment
Stating that 'every age is great', actress Shefali Shah asserted that one's value and happiness are more important in the industry.