10 best food and drink-related places you must not miss next year
New Year party planned? So the next best thing to think about is the culinary pleasures you must indulge in 2017. Restaurants, cafes, food pop-ups, culinary workshops, food trails. Clearly, food is on everyone's mind in India, more than ever before, as innovative independents make their presence felt and the food scene gets diverse. That's not all. Some food-related events are touted as must-attend and everyone's gung-ho about checking these out. So what are the 10 best food and drink related things you must not miss next year in India? And fret not, in days of cash crunch, one can head to these with plastic currency, without actually having to use pink notes.
Carnivores living in Mumbai or those visiting Mumbai, cannot possibly go through 2017 without sampling the sumptuous Bohrithaal at The Bohri Kitchen or TBK as it is popularly called. Nafisa Kapadia, the lady with magic in her fingers will treat you to a repast, which you may have never experienced before. TBK is an experimental lunch concept where a maximum of 14 people (one needs to send a request) get invited for a mouth-watering six-course Bohri meal at the Kapadias' home in Colaba. Smoked keema samosas and the two-day marinated raan, among other dishes, are bound to transport you into a food coma. You truly are God's chosen one, if you get to eat this meal!
---
Chennai's first cycle café in swish Kotturpuram, is strongly reminiscent of our childhood. The décor is replete with cycles and cycle accessories. Bright and colourful, this eatery has an eclectic vibe. Pies, quiche, burgers, crepes, waffles, salads, beverages – in short comfort food, is what one can look forward to here. A place with a relaxed ambience, it is immensely popular among those who want to hang out and unwind. Cycle lovers can buy and rent cycles and other knick-knacks here and even spend time reading about cycles or get one's cycle washed in the cycle spa as they sip their hot cuppa.
---
If pure organic gourmet food is what you are seeking, simply logging onto this website from the comforts of your home and ordering what you need, is your best bet. With a wide array of food products ranging from bakery, dairy, pastas, global food and super foods, there is nothing you will not get here. Farm fresh cottage cheese, organic eggs, vegetables and fruits — once can actually pick the best here and be certain that it is from certified sources. For a small minimum order amount, one can get one's order home delivered.
---
This event which takes place twice each year in April and September, across several cities in India — Bengaluru, Chennai, Delhi, Kolkata, Mumbai and Pune — is every food lover's dream come true, when one can experience the best of restaurants one may have just dreamed of, but never entered. A three course prix fixe menu at an affordable price enables you to try the popular and signature dishes of that restaurant. Organised by Nachiket Shetye and MangalDalal of Cellar Door Hospitality, this is a food event on every gourmet's list each year. So book your favourite restaurants and eat your way through the week, if you haven't done so already.
---
An old Portuguese fort converted into a resort, this is one of North Goa's best kept secrets. This place offers a panoramic view of the Arabian Sea and the estuary of River Tiracol, which is unparalleled and worth the long travel to get here, either by a ferry or the road. An al fresco restaurant and the Tavern, a bar, offer ample options for gourmets to indulge. Sip a Bloody Mary or a Shiraz and relish global or local food, as you soak in the spectacular view around you. Life doesn't get any better than this on earth. The rooms' unique décor and old-style furniture add to the charm of the place.
---
In the heart of South Kolkata, one's search for Bengali food can end with a visit to this place. Of course, when in Kolkata, one can sample authentic Bengali cuisine at several places, but this restaurant scores over many others, by way of good quality food, traditional Bengali dishes and the sheer variety. The buffet spread for lunch is exhaustive. Basanti pulao, chingrimalai curry, begun bhaja and ilishpotoler dolma, are delectable and give you a taste of the real Bengali cuisine, complete with its aromas and spices in a friendly ambience.
---
Fed up of restaurant food? Try rustling up a meal in minutes yourself and feel a sense of accomplishment. Yes, you too can become a chef courtesy the recipe kit delivered by ChefKraft for a ready-to-cook meal. With simple recipes and instructions from expert chefs, pre-portioned ingredients, neatly packed and of course fresh ingredients, in a hygienic box, cooking has never been a greater joy. From Singapore sea food laksa to veg masamman curry, you can look forward to exciting dishes as per your palate preference across cuisines. What's more, the weekly new menus ensure that boredom never sets in. With different delivery slots, you can ensure the most convenient time for you. Select your meal, pay online and wait for your magic box to arrive.
---
Enjoy the culinary heritage of Old Delhi by enrolling in an 'Old Delhi Bazaar and Haveli tour' with Dhruv Gupta. Expect to see Old Delhi or Shajahanabad as never before. Sit in a cycle rickshaw, walk through the bylanes of Chandni Chowk and sample the local cuisine. An interesting and true anecdote surrounding each dish that you savour is narrated. You can relish cholabhaturas and aloo parathas at the best places. The grand finale to this exciting walk is a home-cooked meal at an old mansion or haveli belonging to an erstwhile school teacher. Masterji kihaveli is steeped in history and the warm hospitality and authentic meal once experiences, is truly memorable.
---
An entry into this place, transports you into a village in Gujarat. The food of course is outstanding, but the entire village experience is what makes a visit to this place for dinner even more memorable. With puppet shows, handicraft stalls, local musicians and of course the sumptuous Gujarati thali with innumerable food items, served with warmth, so characteristic Indian hospitality, is worth experiencing once in a lifetime.
---
Last but not the least, experience the luxury of a French-style chateau at The Four Seasons Vineyards nestled in the village of Roti in Baramati, 70 km from Pune. Surrounded by wilderness, this visit gives one the chance to escape from the madding crowd and enjoy a perfect weekend in tranquility. When there, you can learn the basics of wine appreciation through a structured wine tasting by an expert, have a first-hand experience of seeing how wine is made and bottled. Go ahead and experiment with pairing wine with delectable local cuisine and can enjoy a poolside barbecue dinner under the open skies, or trek or ride a bike down the picturesque Sahayadri valley.
India
The American fast food joint came under the scanner after a tweet highlighted how the pantry was kept in unhygienic condition.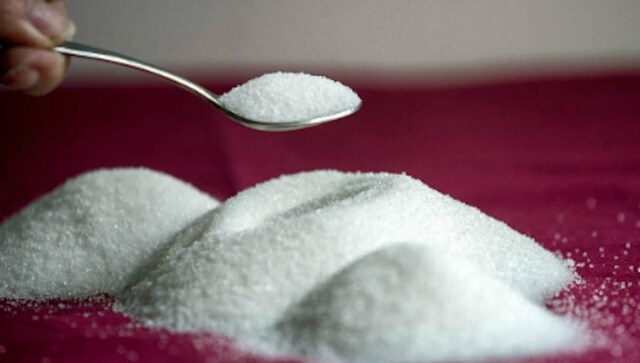 Lifestyle
Several studies have found how sugar and its components cause some of the most common health issues. So we have some suggestions on how you can limit its consumption in your daily routine.
Lifestyle
From traditional Indian sweets to some western confectionery items, here is how you can make your Raksha Bandhan celebrations even sweeter.