Yahan ke hum Sikandar to Yeh kya hua: Songs for AAP, BJP and Cong after Delhi results
After the Delhi election results, here are the songs BJP, AAP and Congress should sing in retrospection.
The Delhi results are finally out and AAP has taken the state by storm. Arvind Kejriwal and his party got 67 seats out of a possible 70, while all BJP got was a paltry three.
Now that the results are out, the blame game and finger-pointing is likely to start as will the analysis of why BJP lost and how AAP won in such a historic way. However given India's love for Bollywood, we think that the best way to analyse this situation is with a song, for each party.
Here's our list of songs that BJP, AAP and Congress should sing post the Delhi elections:
1. Yahan ke hum Sikandar from Jo Jeeta Wohi Sikander by AAP: AAP wasn't daunted by the criticism, which came their way after they quit the government in 2013 in just 49 days. Instead they came back played the game, and like Aamir Khan in the film, the underdog emerged victorious in great style. So it makes perfect sense for them to sing, "Woh sikandar hi dosto kehlaata hai/Haari baazi ko jitana jise aata hai."
2. Main to raste se ja raha tha from Coolie No 1 by AAP to BJP trolls: From Mufflerman to Khujliwal, BJP trolls have been relentlessly mocking AAP leader Kejriwal. Thankfully they have been silenced for some time on social media with hashtags like #AAPSweep and #AAPkiDilli. AAP now should absolutely sing to the trolls, "Tujhe mirchi lagi toh main kya karun,".
3. Baar baar haan from Lagaan by Kejriwal to Modi: PM Modi had not only called AAP chief Kejriwal an anarchist, but had also said, "Those who call themselves anarchists should join the Naxals in the jungles. Anarchism does not belong to Delhi, which is the centre of politics in this country." But, Delhi thought otherwise, and wants to keep Kejriwal as the chief minister. AAP's win is a lot like Lagaan's Bhuvan and his team winning a cricket match against the British. So here's to Kejriwal singing, "Baar baar haan, bolo yaar haan/ Apni jeet ho, unki haar haan."
4.Yeh kya hua from Amar Prem by BJP: With Modi on the Prime Minister's chair and states like Maharashtra, Haryana in the party's kitty, BJP was over the moon. Its leaders went about calling people names (read Rahul baba) and the Hindutva brigade undauntedly spoke of 'love jihad', carried out 'ghar wapsi' and asked Hindu women to have four children. Meanwhile the voters in Delhi weren't impressed and now the BJP should go back to singing and pondering, "Yeh kya hua, kaise hua, kab hua kyon hua, jab hua, tab hua oh chodo, yeh na socho."
5.Britney Spears' Hit me baby one more time by BJP to Delhi voters: The BJP probably never thought it would end up with 3 seats in the Delhi polls. We're guessing the decision to bring in Kiran Bedi didn't help much. Maybe now they can sing to the Delhi voters, "Oh baby, baby, how was I supposed to know/ That something wasn't right here/ Oh baby, baby, I shouldn't have let you go/ And now you're out of sight, yeah/ Show me how you want it to be/ Tell me baby 'cause I need to know now, oh because."
6. Dil mera churaya kyun from Akele Hum Akele Tum by Congress: The Congress has won no seats this time, clearly a new shameful record of some kind. It's worse considering that till 2013 Delhi had a Congress government, which had been in power for the last 15 years. For the Congress, there's really only one song, "Why did you break my heart, why did we fall in love/ Why did you go away, away, away, away." 
Find latest and upcoming tech gadgets online on Tech2 Gadgets. Get technology news, gadgets reviews & ratings. Popular gadgets including laptop, tablet and mobile specifications, features, prices, comparison.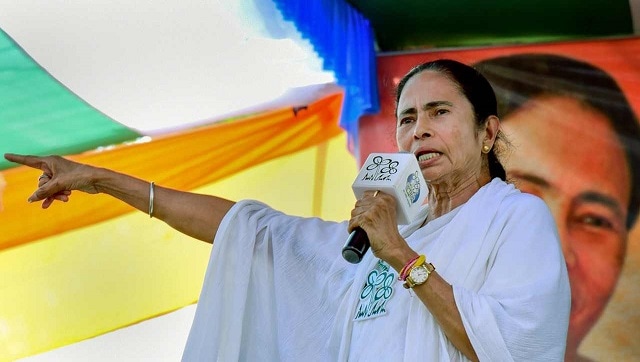 Politics
The CM is signalling to her supporters that she will punish Adhikari's betrayal herself. She is telling them that she is not the dejected and flustered Mamata that her rivals are trying to project.
Politics
This would be the third expansion of the Cabinet since Yediyurappa assumed charge in July 2019 after the collapse of the Congress-JD(S) government
Politics
The Birbhum MP said she has been unsuccessful in reaching out to the party leadership and would not want to continue in the post if she is unable to 'work for the masses'