World Hepatitis Day: Here is what you should know about the 'silent killer' disease
As 28 July is observed as World Hepatitis Day, here is what you should know about the 'silent killer' of a disease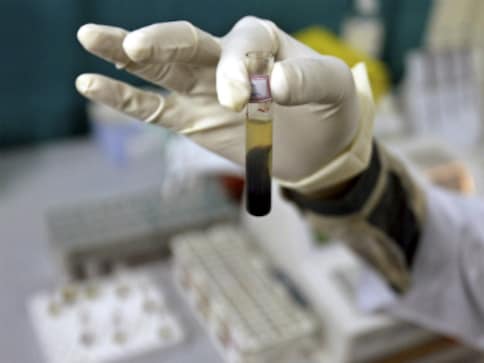 As we observe World Hepatitis Day on 28 July, take this alarming fact: There are over 52 million Indians infected with viral hepatitis in the country, reported The Times of India. The WHO has recognised viral hepatitis as a serious public health problem in India, stated the report.
Moreover, the Indian Society for Clinical Research (ISCR) stated that of the five hepatitis viruses –A, B, C, D and E – hepatitis C alone affects 12 million people in India adding that the country lacks enough clinical research to deal with the contagious virus.
"Three of the five viruses (C,D, and E) have no cure and all types of hepatitis are contagious and some of them can be potentially life-threatening. Yet, we, as a country, have not undertaken enough clinical research in this area. We need treatment regimens that are short and therapies that are effective, affordable and well-tolerated," ISCR president Suneela Thatte told PTI.
The ISCR said India has 17 percent of the global population and 20 percent of the global disease burden but less than 1.4 percent of all global clinical trials are done in India.
In the South-East Asia region, viral hepatitis is driving rates of liver cancer and cirrhosis and is causing premature death and disease with over 100 million people chronically infected with hepatitis B and hepatitis C.
What is hepatitis and what are the different types of viruses?
Simply put, hepatitis is an inflammation of the liver – a condition which can progress to fibrosis (scarring), cirrhosis or liver cancer. Hepatitis viruses are the most common cause of hepatitis in the world, but other infections, alcohol, drug abuse, and autoimmune diseases can also cause hepatitis.
Hepatitis has been dubbed as a 'silent killer'. According to the recent statistics, 95 percent of people with chronic hepatitis do not know they are infected and less than 1 percent have access to treatment.
According to the latest WHO reports, globally around 400 million people are infected with hepatitis B and C, more than 10 times the number of people living with HIV. And most of these 400 million people with chronic hepatitis B and C, the most serious forms of viral hepatitis, don't know that they are infected.
The five hepatitis viruses – A, B, C, D and E – causing the burden of illness and death have the potential to cause outbreaks. Particularly, types B and C lead to chronic disease in hundreds of millions of people and, together, are the most common cause of liver cirrhosis and cancer, states WHO.
Here is an infographic explainer by WHO 
How do the viruses spread/transmitted?
Hepatitis A and E are typically caused by consumption of contaminated food or water. Hepatitis B, C, and D usually occur as a result of parenteral contact with blood or body fluids (i.e. saliva, semen and vaginal fluid) of an infected person.
Common modes of transmission for these viruses include receipt of contaminated blood or blood products, invasive medical procedures using contaminated equipment and for hepatitis B transmission from mother to baby at birth, from family member to child, and also by sexual contact, states the explainer by WHO.
Symptoms and preventions
Acute infection may occur with limited or no symptoms, or may include symptoms such as jaundice (yellowing of the skin and eyes), dark urine, extreme fatigue, nausea, vomiting and abdominal pain.
Vaccinations, blood transfusions, and other healthcare procedures can further prevent the spread of hepatitis B and C, while promoting hygienic and clean food and water can reduce the risk of hepatitis A and E infection.
"New guidelines can help prevent and treat hepatitis. National strategies and action plans should optimally utilise these tools and step up efforts at all levels to address the growing threat of hepatitis," Poonam Khetrapal Singh, WHO regional director for South-East Asia told PTI.
Even as WHO is urging countries to take rapid action to improve spreading awareness of the disease, and to increase access to testing and treatment services, India requires scaling-up of clinical research extensively.
At the World Health Assembly this year, WHO adopted the Global Health Sector Strategy for Hepatitis that calls for eliminating the disease by 2030.
The Sustainable Development Goals (SDG) 3.3 includes specific mention of the need to strengthen efforts to combat hepatitis.
"The World Hepatitis Day is an opportunity to review and reiterate our commitment and resolve to eliminate hepatitis and save lives," Singh said.
With inputs from PTI
also read
Explainers
Sai Varshith Kandula, a 19-year-old Indian-origin teen, has been arrested for purposefully ramming a rented U-Haul truck into a White House barrier. He told investigators he wanted to go into the residence to 'kill' US president Joe Biden and 'seize power'
Explainers
Kyriakos Mitsotakis, whose party scored a thumping win at Sunday's election, is a conservative political dynasty scion credited with putting the debt-ridden country back on the path of growth. But he has signalled that he will seek a new election in order to obtain an absolute majority
India
After days of speculation and discussions, Congress finally picked Siddaramaiah as the next chief minister of Karnataka. The 75-year-old leader's mass popularity and administrative skills give him the edge over 'troubleshooter' DK Shivakumar, who was aggressively vying for the top post