Women's safety: Technological innovation can help, but cannot actually change people
Indian-American philanthropists Anu and Naveen Jain recently announced the launch of the Women's Safety XPRIZE
By Nisha Susan
Indian-American philanthropists Anu and Naveen Jain recently announced the launch of the Women's Safety XPRIZE. This new edition of the XPRIZE, an international tech innovation prize, runs for 20 months and promises a very generous $1 million. Unfortunately, the well-intentioned founders pointed the conversation of technology for women once more to its dreadful true north: Emergency helpline apps to prevent sexual violence.
The prize will go to a team that designs the best app that "autonomously triggers an emergency alert to a network of community responders within 90 seconds, at an annual cost of up to $40 (approximately Rs 2,672)." Zenia Tata, XPRIZE's executive director of global expansion, told The Hindu that they imagine this technology will somehow make society abandon what she called 'nonsense dialogue' like, "Why did you dress like that?" or "Why were you out at 11 o'clock with a boy?"
Who is going to bell the bell-and-whistle lovers? Who's going to tell the enthusiastic Tatas and the passionate Jains that we have plenty of apps and helplines for women in this country, and none of them work? And not because of #ThirdWorld problems such as connectivity that the XPRIZE hopes to tackle.
Who's going to tell the hapless Americans the story of the Khabar Lahariya reporters in Uttar Pradesh who were stalked for six months, and throughout turned away, mocked and insulted by senior policemen and ignored by the helplines? Is it too boring to remind the prize-givers that around the world and in India, women face the most violence at home and in familiar surroundings from people they know, not strangers in the dark? The lack of apps is very seldom what stands in our way to safety.
The Ladies Finger (TLF) is an online women's magazine.
Find latest and upcoming tech gadgets online on Tech2 Gadgets. Get technology news, gadgets reviews & ratings. Popular gadgets including laptop, tablet and mobile specifications, features, prices, comparison.
India
Studies indicate a lack of awareness among farmers regarding the implications of stubble burning and a lack of information about alternative options to manage crop residue even when they want to stop the practice
India
The resumption and opening up of suburban trains has been a huge relief for daily commuters, but continued vigilance on the part of the authorities as well as fellow travellers will go a long way in ensuring safety and building trust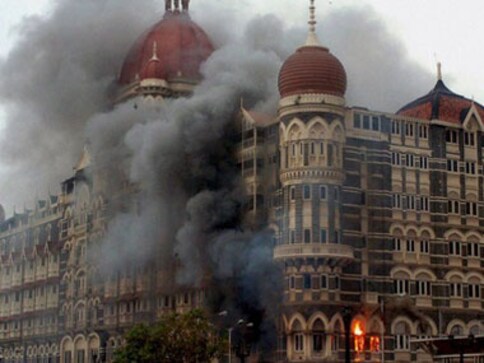 India
Mukhtar Ahmed Sheikh had made it possible to intercept the 26/11 death squad's calls — and prove Pakistan's role in the 2008 Mumbai terror attacks — but he remains nearly unknown. He neither received a medal, nor a reward. Instead, he was held in prison for three months on spurious charges.