Women rights group protest move to 'legalise' prostitution
Women rights groups from across the country on Tuesday joined hands to oppose tooth and nail any move to 'legalise' prostitution.
New Delhi: Women rights groups from across the country on Tuesday joined hands to oppose tooth and nail any move to 'legalise' prostitution.
The agitating members including victims and survivors of sex trafficking, trade unions, political parties, NGOs of various social movements met with UN Women's Representative for India, Bangladesh, Sri Lanka, Bhutan and Maldives, Rebecca Tavares in the national capital, to put forth their protest.
"We demanded three things from UN Women. The first a sort of unofficial note which the UN Women is claiming was emailed to a whole bunch of NGOs," said Ruchira Gupta, Founder Apne Aap Women Worldwide, an anti-sex trafficking NGO.
The note, issued in October 2013 from the UN Women office in New York supports the "legalisation and decriminalisation" of brothel-keeping, pimping and sex-buying as part of an "overall legitimisation" of the commercial sex industry.
"Since the note was not on official UN Women letterhead, UN Women claims it is an 'unofficial' document. But this note remain an uncontested de facto official position of UN Women," Gupta claimed.
The rights groups shed light on the fact that UNAIDS briefing on legal status of sex work (February 2014) cite the 'unofficial' UN Women note as a proof of agreement on efforts to promote legalisation of pimping, brothel-keeping, the industry of prostitution and decriminalising the entire sex trade.
Gupta after meeting Tavares claimed that "The UN Women representative clearly said the UN mandate is to protect girls and women and work towards their development. The UN will not do anything that will be detrimental to the cause of the welfare and development of women. She (Tavares) said she will take up the issue with her colleagues at the UN."
A letter addressed to Tavares, signed by representatives of all rights groups, was also submitted, asking for an official stance from UN Women on prostitution in alignment with the Universal Declaration of Human Rights, Article 6 of the Convention on the Elimination of All Forms of Discrimination against Women (CEDAW) and the UN Protocol to end Trafficking in persons.
"Our second demand was that UN Women invest in the prevention of sex trafficking and prostitution by shifting budgets towards risk groups who are trafficked and prostituted and towards policies and budgetary frame works in the welfare state which will then reach the most marginalised groups of girls and women who are the most trafficked," said Jagmati Sangwan, General Secretary, All India Democratic Women's Association (AIDWA).
"The third demand is that UN Women talk to UN AIDS which has also launched an AIDS prevention programme where they are asking for legalising pimping and brothel keeping and advertisement of sexual services to ask them to change this policy and make it more gender sensitive and prevent the trafficking of women and girls and also AIDS among them," said Ishita Mukherjee, Director, Calcutta University Women's Resource Centre and member of AIDWA.
These women groups have questioned the government's stand on the issue of prostitution and welfare schemes for victims and children of prostitution.
"The chairperson of the Government's National Women's Commission commented on legalisation of prostitution and women's rights groups have vehemently opposed it. The chairperson said that it was her personal opinion but this government has not cleared its stand on this issue," Sangwan said.
PTI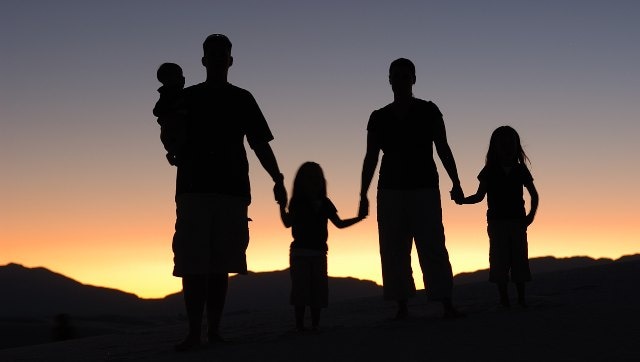 India
This year, the day is being observed to focus on the impacts of new technologies on the well-being of families
Lifestyle
In many countries, there is now a growing appreciation of insects as food and feed. In India too, efforts are being made to create awareness and popularise entomophagy.
World
We've all read stories of women who were coerced and abused in the sex industry. They pepper our newspapers, televisions and films – and Lydia Harvey's story is no different. She was abused, confined against her will and never saw a penny of the money she earned selling sex.