Women and the workplace: What should a woman do in a case of sexual harassment?
Much has been written and said about sexual harassment and the inability of firms to find fair solutions
Editor's note: This is the first part in a series about women and the (urban) workplace. 
My favourite images around March and International Women's Day comprise the large number of delightful feminist gifs and illustrations by artists. As I was watching the powerful 2016 gif by Libby Vanderploeg titled, "Lift Each Other Up" it reinforced the notion that sometimes it only takes one woman to take a stance, before others are strong enough to do the same.
Such has been the case with Uber, now suffering a domino effect of complaints against its toxic office culture, which seemingly begins at the top.  It took one Susan Fowler to quit Uber, get a new job and then blog in a detailed fashion about her horrendous experience at Uber (read about it here). It took one Susan Fowler to get Amy Vertino to talk about her situation at Uber. The percentage of women employees (as per Fowler's blog post) there now stands at 3 percent, a drop from 25 percent. That in itself is a telling statistic. Shouldn't a leader take note well before the ratio falls so dramatically? 
Fowler's post gave another female engineer — AJ VAndermayden from Tesla — the courage to write a detailed blog post while still in the company,
Much has been written and said about sexual harassment and the inability of firms to find fair solutions. I documented a fair number of cases in my book yet sadly every few days I hear of more.
In the TVF case, where the company says they take harassment very seriously, I wonder whether they had instituted a Vishakha committee way before this. Who was the eternal person appointed? It seems unlikely that the rumours about inappropriate behaviour were not floating around in casual conversation. If they were how seriously were they taken? Even today how serious are they about the allegations. Why would women come up to them now to complain? If they are serious, let them set up an independent committee where they have no influence and let the women come anonymously and speak up and provide evidence. In my opinion Kumar must step down till this is invesitigated. Especially In the interest of the rest of the people in the company who will now be left holding the mantle of his alleged misdoings.
Let's move away from cases where one is supposedly protected under the Vishakha Guidelines (and consider transgressions in the entrepreneurial space. I recently spoke at a conference where the majority of speakers and attendees were men. After my session, a woman in her mid-twenties  told me of her experience upon writing to a VC with her business plan. His response provided no constructive inputs, advice or insight but did include a lewd comment about her phone number. The last two digits were 69.
What does a woman do in such a case? If she worked with a firm that had Vishakha committees,  she would have grounds to make a legal complaint but what can she do with this type of transgression? A transgression that occurs not within a company but outside of it in a professional relationship?
Is it a wonder that a number of women took to social media to complain about Mahesh Murthy? Again, it took one woman for the dam to break. According to many, he has been a serial offender for years. I spoke to one of the women involved and she was appalled.
"It's saddening to see the number of comments under our posts that call us names and even more disheartening to see the number of men who support him," she said.
She added: "And instead of apologising he is considering legal action?  Why is there no forum for women to file complaints in these spaces?"
Does Murthy not understand that as a potential investor he holds the power in the relationship and is bound by that dynamic? His response in this case was this: it was "two adults having a conversation". An influential investor is bound to be approached by many young men and women who will look up to him (and it is most often a man) as a mentor and advisor. Whether these exchanges happen late at night or in an informal capacity is irrelevant to the decorum that is required.
There are two issues in these matters of company dynamics. From the firm's perspective, the main one seems to be protecting the firm and rainmaker from legal repercussions. For the complainant, the issue relates to the vicious victim-blaming and unfair scrutiny, as well as the stigma of "being a troublemaker" that she might well carry to her next job. While the law says complaints procedures need to be conducted in confidence and with dignity, it is rarely so for women. Which is why women resort to anonymous posts and to speaking up only after they leave companies.  Moreover many do not and cannot come forward for a number of reasons from agency to familial repercussions.
In a conversation I had for my book, I spoke to a lawyer who described what women go through after making a complaint in the office as "The Circle of Constructive Termination." It is a circuitous, craven strategy to make a woman resign, rather than fire her.
This held true to a point for Vandana Mallik, a senior director in a global MNC, whose name often features in the top 10 companies in the world
"I recently headed an ICC (Internal Complaints Committee), and I strongly feel that the structure is rubbish when it comes to women," says Mallik.
Mallik was one of the most senior women employees in the firm and was told she would be put on a 3-year promotion track to a management level that was exclusive to only 1 percent of the company.  Soon after, she herself was subject to emotional harassment. She was sidelined, yelled at in public, demeaned and ridiculed by her new boss who had come to the country for a short stint and was desperate to prove himself. When she escalated her case to global HR she was assured things would be resolved and she was asked to choose a new manager.  Matters improved for a few months until her boss moved on.  The head of global HR then told her new boss to fire her.  The reason they gave for her pink slip was that she was too senior and they had no more need for her, whereas she was in fact a top performer who ranked high in all appraisals.  Despite escalating her case to the CEO, who she said knew her by name for all her good work, a stealthy game was played.
My view of where Mallik went wrong was that she consulted a lawyer who misinterpreted one of the Vishakha guidelines.  Mallik persistently fought a case against the management based on poor advice. The company, which has an army of lawyers, knew it was invalid. (I recommend every woman read the Sexual Harrassment of Women at the Workplace Act 2013 — Prevention, Prohibition and Redressal Act, 2013.).  Mallik is now actively using her skills to find a new position.
The most frustrating challenge I face when writing on women in the workplace, is noticing that year after year there is very little progress. Vishakha committees can be and are indeed manipulated to bring about outcomes that are desirable only to the company leadership.  The only way forward is for companies to be committed and sign up to truly independent agencies that will monitor compliance and objectively take decisions that stand for justice.
Aparna Jain is an Integral Master Coach and the author of Own It: Leadership Lessons from Women Who Do. (HarperCollins 2016).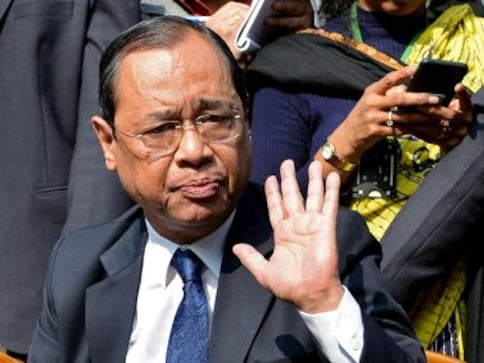 India
Former CJI Ranjan Gogoi made many statements exonerating himself prior to the initiation of any inquiry from the pulpit. Having been the presiding officer of the hearing, he chose not to have any of this recorded in the record of proceedings and chose not to sign the order. At the very outset, Gogoi ought to have recused himself from the matter.
News & Analysis
Early investors in Uber Technologies Inc wrote to the ride-hailing company on Thursday to criticise it for failing to end a toxic culture of harassment.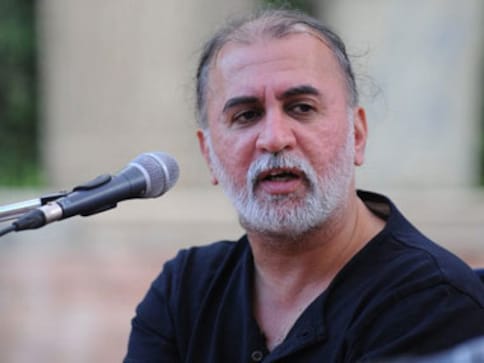 India
Full text of the emails between Tejpal and managing editor of Tehlka Shoma Chaudhary