With Padmavat, Malik Muhammad Jayasi transcended the limits of his time, says writer Purushottam Agarwal
Purushottam Agarwal discusses the contemporary relevance, historical accuracy of Padmavat and how Sanjay Leela Bhansali's interpretation differs from his.
The release of Sanjay Leela Bhansali's period drama Padmaavat brought the revered Rajput queen Rani Padmini/Padmavati back into public consciousness. While filmmakers like Shyam Benegal tried to revisit Malik Mohammed Jayasi's epic poem Padmavat in the past, it did not attract as many as eyeballs as the controversy that surrounded the Deepika Padukone-starrer. While the Rajput Karni Sena alleged that Bhansali distorted historical facts, the filmmaker insisted his labour of love was an homage to Rajput glory and history.
After the release of the film, it was criticised by Swara Bhasker, who argued that the climax glorified the practice of Jauhar, giving out a misleading message to the audience in the process. It was in the midst of all these conversations on social media and prime time news channel debates that noted mythology expert Devdutt Pattanaik urged New Delhi-based writer Purushottam Agarwal to write a book based on his interpretation of the epic, as it was the need of the hour.
Padmavat: An Epic Love Story was the result of that conversation. Purushottam Agarwal spoke with Firstpost about the historical accuracy of Jayasi's text, its relevance in the contemporary era, and what Bhansali got right (or wrong), in his version of the story.
You describe Padmavat as 'a twilight zone of history and fantasy'. Would you say it is responsible writing on the author's part to dilute the darkness of history with his imagination?
An author has many ways of "diluting the darkness of history" and also that of his readers' minds. In the case of Padmavat, its author Jayasi has picked up a certain historical incident and legends associated with it to make his essential poetic statement, that is, "It is love that turns a human being, who is otherwise nothing but a handful of dust, into the divine.
You have argued that Padmavat needs to be viewed in the context of its times for it to be truly valued as a timeless piece of art. But doesn't great art cut across centuries?
Great art is appreciated not only across centuries, but also across countries. It is however important to remember the past-ness of the past and draw the right lessons from it for the future. I have written in my book that the author Jayasi, like all of us, was a product of his times, but unlike many of us and like any great artist, he transcended the limits set by his times. We must not, however, ignore the fact that Jayasi was writing in the early modern times, and it is pointless to either impose our ideas and prejudices on him or accept the ideas of his times in toto. Let me quote from my book, "It would be stupid on Jayasi's part not to describe a custom (good or bad) at the appropriate moment; it is infinitely more stupid on our part to go back to the mindset of Jayasi's time and glorify jauhar and sati today."
You point out Jayasi addresses the importance of consent in a romantic relationship through the difference in approaches of Khilji and Ratansen in loving Padmini. Do you think that adds to the contemporary relevance of the text?
Yes, to my mind it does. We are living in an era, amongst other things, of acid attacks. Remembering that it is remarkable that before asking her father for her hand, Ratansen ensures Padmavati's reciprocation of his feelings for her; refuses to pick up arms even when threatened with capital punishment by her father. He tells his fellow warriors, 'Love can not be won by force'. Don't you think there is an eminently relevant message here for men of any time, including our own?
Similarly, Jayasi bashes body shaming time and again in his text. But does having a flawless beauty as his protagonist take away from the point he wants to make about false notions of beauty and physical appearance?
Jayasi  does not bash anybody or anything explicitly. Had it been direct 'bashing', it would sound more as the frustration of an 'ugly' man. Jayasi, the first rate poet, knew the impact of indirect statement and implicit ideas,. That is why his epic comes out, in my words, as "a powerful antidote to the disease of body shaming." As far as Padmavati is concerned , in Jayasi's imagination and conceptualisation, she is the epitome of human perfection, not only in physical beauty, but also in intellectual capability and humane sensitivity.
At the time of the release of Bhansali's Padmaavat, Swara Bhasker said she felt "reduced to a vagina" after watching the film. Do you think Bhansali should have stuck to glorifying only love, instead of valour and sacrifice, in his interpretation of the text?
It is for any artist to decide his areas of emphasis, and for the audience to comment on it. My point is that film hardly has the sensitivity and vision of Jayasi's epic, hence it is an injustice to Jayasi to describe this film as based on or inspired by his epic.
Do you think Bhansali's attempt to draw a line between Chandravansh (Khilji) and Suryavansh (Rajputs) misdirected the narrative? Since Khilji held great pride in being a ruler/conqueror and Ratan Singh was undoubtedly a romantic at heart, as per Jayasi's text?
"As per Jayasi's text", Ratansen is not merely a 'romantic at heart', but a great warrior too. Most importantly, he is a sensitive man and in his sadhana for Padmavati, his character richly evolves. I describe him as a 'love yogi'. So far as Suryavansh and Chandravansh are concerned, Jayasi does not any attribute any such dynasty to either Ratansen or Khalji. Just to make a general point of information, all the Rajputs are not Suryavanshis. Many of them, famous for their valour and battle skills, belong to Chandravansh.     
Has the star hierarchy in Bollywood led to the undermining of supporting characters like Gora, Badal and Nagmati?
Not on merely hierarchy, it depends on the vision of the director.
Does such a well-articulated foreword by Devdutt Pattanaik pose any threat to you, in terms of having to match up with the bar he sets right at the start of your book?
Devdutt is a wonderful friend; he insisted that people must know the 'real' Padmavat and according to him, only I could do that. I remain grateful to him for his insistence. It is a universal convention that introduction to any book is written after the main text; and no introduction sets any bar to the main text. As a matter of fact, Devdutt has written in his introduction, " I am grateful to Purushottam Agrawal for enabling me to immerse in Jayasi's Padmavat. It inspired me to embellish his text with my illustrations. May it expand your mind too."
Jayasi has compared the departure of Ratansen and Padmini to that of Ram and Sita. But don't you think their relationship towards the end was quite different than that of Ram and Sita? While there was a rift between Ram and Sita that prompted her to return to Earth, Padmini took her life in honour of her husband.
Any comparison or simile in any creative work should be taken for what it is. If stretched too far, it goes out of shape. Here, the idea is to underline the depth of love and devotion, for which the memory of this couple — Ram and Sita — is deep rooted in the minds of a multitude of Indians. Jayasi is invoking that memory and brings this comparison at the very end of his epic in a very spontaneous way. 
Do you think there's a difference between jauhar and sati? What would Padmini's sacrifice qualify as?
I know that there is a difference between the customs of jauhar and sati; anybody having any sense of Rajput traditions of Rajsthan would know. Jauhar is mass self-immolation when there is no hope left, and it was committed only after all the warriors have left for the final desperate battle. Sati is an individual act committed by the widow on her husband's pyre.
The importance of Jayasi's Padmavat lies in the fact that much before Padmavati's and Nagmati's sati at the the very end, we see Ratansen preparing to commit 'sati' out of frustration in not being able to see Padmavati in Simhal. The expression 'sati' for Ratansen's willingness to end his life is Jayasi's own. Similarly, the term 'jauhar' is also used by Jayasi first to indicate Ratansen's resolve to defend his fort against Khilji's invasion. At the end, Jayasi describes Padmavati's and Nagmati's sati in three stanzas, but the same is done with jauhar by reporting it in just three words, "jauhar bhain stree…' — All women committed jauhar.
Any reader of my book would realise, and let me just remind you, that Jayasi's Padmavat leaves a sensitive person in a mood of deep reflection on the futility of aggressive desire, transience of life and 'divinity potential' of human love. That is why this epic from early modern India has been capturing people's imagination over centuries.
Find latest and upcoming tech gadgets online on Tech2 Gadgets. Get technology news, gadgets reviews & ratings. Popular gadgets including laptop, tablet and mobile specifications, features, prices, comparison.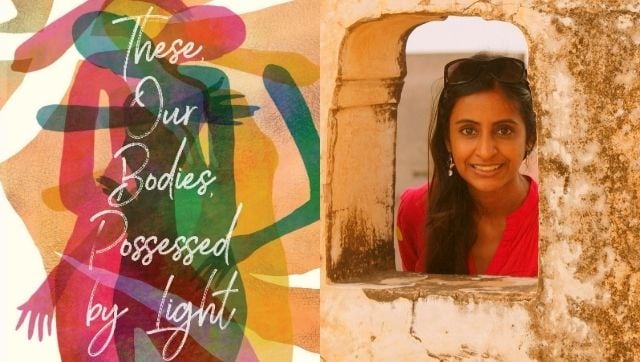 Lifestyle
The novel is a work of literary fiction rich in beautifully-crafted sentences, with myriad literary, mythological, and philosophical references, which she hopes a reader will engage with in a genuine way.
Lifestyle
Through the intense, all-consuming, spiritual love that Bajaj's Heer and Ranjha share, she is reminding us of the inherent nature of romantic love, and raising questions about contemporary attitudes toward it.
Arts & Culture
Friday's list concludes a week during which the National Book Foundation, which presents the awards, announced nominees for translation, poetry, young people's literature and nonfiction.