Why Suchitra Sen isn't just a cinema icon in Bengal
Sen, to many average teenage Bengali middle class girls like me, stood for this curious enigma built in our heads from magazine interviews, the glazed eyed admiration of a previous generation and Sunday lunch hour films on TV
In my fairly elaborate history of contentions with Dida (Bengali for maternal grandmother) - which included the choice of TV channels on Rabindra Jayanti and the suitability of potato chips as lunch - a significant one was the presence of a rather ungainly cupboard in one corner of the ground-floor room I shared with her in an old south Kolkata house for several years. Pushed against the dank, sulking blue walls of the 70-year-old house, the cupboard was Dida's lifeline - it saved in its unwieldy womb everything from the finest jaggery she could lay her hands on, to containers of Ponds Cold Cream only unwrapped during the winters, packs of velvety red bindis, roasted fennel seeds among other things.
Its doors remained secured with a tiny rusty lock, the taut black rubber bands used to tie her braid, safely stashed from little monsters with a penchant for rubber band catapults.  In it she also kept a favourite relic of her youth at a safe distance from grubby little hands armed with a weapon called a sketch pen. Even at the risk of annoying her favourite grandchild, Dida would never have me paint a moustache on even a mugshot of Suchitra Sen, several pictures and interviews of whom were saved in Bengali magazines collected by her over time. Magazines that the ogre cupboard zealously protected.
My introduction to one of Bengal's most adored cultural icons therefore was one fraught with curiosity, bewilderment and plain anger. Growing up at a time when Shahrukh Khan was making stammering cool, I could never understand why Dida would spar with me over a woman's photo, who well, didn't seem half as glamourous as Madhuri Dixit in a lurex mini skirt dancing to Ek Do Teen in Tezaab.
"Who is this?" I demanded to know indignantly one day. "You'll know when you are not watching Chitrahaar no?" Dida quipped back.
Soon a rather unfortunate fight broke out between a 8-year-old just discovering her democratic rights and a 60-year-old not willing to relegate hers. On the same Sunday time slot, while one channel was supposed to screen Aamir Khan's Jo Jeeta Wohi Sikandar, another Bengali channel was supposed to screen Saptapadi - a Bengali film starring Dida's favourites Uttam Kumar and Suchitra Sen.
The father sided with the granny and that was how Suchitra Sen happened to enter my life. As Rina Brown, a luminous woman in a biggish skirt and a loose white top, a beautiful languid stare, and a smile that lit up every scratchy, grainy frame in the film. Saptapadi is a classic I would keep going back to later in life and marvel at the throbbing passion between Sen and Kumar in a scene where they play Desdemona and Othello. Sen's quivering lips, her eyes glazed with wonder, a moment of such deep, absolute longing that it almost singes the one watching them.
Several years on, I would sit in the porch of a Kolkata college and hum "Ei Poth Jodi na Sesh Hoi" or turn the volume up when the song played on radio during the bus ride back home, briefly taken aback by how Dida hums it, exactly the way I did, as she rolls dumplings of coconut into neat little balls to make narkol naru. In that one shocking, amusing moment, I realised how I was also bits of her now.
Sen's films, Harano Sur, Saat Paake Bandha, Deep Jele Jai, were integral to the rite of passage that several middle class Bengali girls went through while transforming into adults, with a sense of the place where they came from. From smearing old magazines with cake to wistfully looking at Sen's portraits - the beautiful far away look in her eyes, the slightly self absorbed tilt of her head, the deep brown lipstick that perfectly outlined her lips - growing up in the nineties had as much Sen as Superhit Muqabla in it. In fact, I was probably not the only fourteen-year-old who had tried caking her mouth with Maa's lipstick with the same deft outline with which Sen seems to have done in her many portraits.
Sen, to many average teenage Bengali middle class girls like me, was this curious enigma built in our heads from audacious magazine interviews, the glazed eyed admiration of Dida's generation and Sunday lunch hour films on TV. Was she like the placid, ethereal Roma Banerjee from Harano Sur, an intensely independent and yet deeply vulnerable woman who falls for the mental patient (played by a brilliant Uttam Kumar) she was treating? Or was she the sprightly, mischievous Sen who did a Marilyn Monroe and posed in a towel, No Kiss written on her cheek with a marker pen, in shaky letters. Or was she the Sen dida made out from film magazine gossip - a painfully talented woman with a wreck of a household? We would never know. But we would also not cease to be curious, be beguiled. Or be mildly disdainful towards her thanks to her long break from public life, which many of us assumed stemmed from her unwillingness to let the world see her weathered, aged visage.
I was 10 when I wore my first saree to a school Saraswati Puja function. After the mother had safely secured the blue fluffy sequinned piece of fabric with very many safety pins around my waist, I fanned the pallu out to look how it fell over half my arm and trailed a little on the floor. Just like Dida in her pictures from a relatives wedding. Sensing the vanity, and endorsing it wholly, Dida crept up from behind and whispered, "Puro Suchitra Sen lagche. (You look exactly like Suchitra Sen)."
It took me a few years to realise what Sen exactly was in a Bengali household. A synonym for grace, an adulation like no other.
Many years, later, when Dida, then half crippled by age and doomed to wearing loose housecoats that gave her wobbly legs no grief while slipping them on, would wrap a saree halfway and sit down from exhaustion, Maa would rush to help her pleat it and comment, "You look like Suchitra Sen in this one." And something would light up in her tired, slightly irritated face. For me, born to a generation not easily familiar with Sen, she would be this - a person lurking behind a few of our favourite memories.
Subscribe to Moneycontrol Pro at ₹499 for the first year. Use code PRO499. Limited period offer. *T&C apply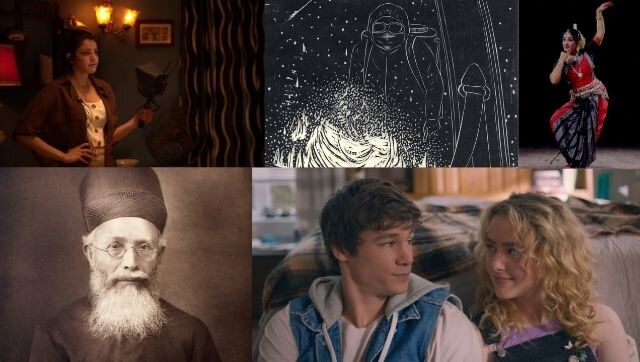 Arts & Culture
Every Friday, we'll bring you a curated list of online experiences — performances, talks, tours, screenings — to mark on your weekly calendar.
First Cricket News
Here's a look at uncapped Indian players who struck gold at the IPL auction on Thursday: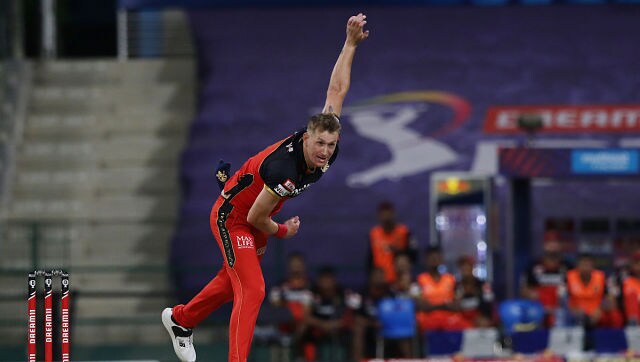 Sports
Tamil Nadu's Shahrukh Khan expectedly got a handsome Rs 5.25 crore deal from Punjab Kings, more than 51 times his base price of Rs 20 lakh.