Why menstruation is a nightmare for many women in India
Not just health, but lack of menstrual hygiene management takes its toll on the education of young girls. According to Dasra and the Forbes Marshall survey, almost 23 percent of girls drop out of school when they start menstruating.
By Kamala Sripada
New Delhi: Twenty-five-year old Shefali was guiding me through New Delhi's Madanpur Khadar slum area. After two days of heavy rain, this locality, with around 50 huts, saw some sunlight. I walked behind her cautiously, trying to avoid the sludge that the rains had left behind. As I walked through those lanes, I noticed that I could barely spread my arms out. That was the distance between two hutments where Shefali lived with her family.
We finally reached the spot where we were headed to. It was there. But we had to wait for a few more minutes before we could see it clearly. A half-naked older man and a few young boys were blocking our view. Shefali and I weren't the only ones waiting. Five other women awaited their turn, while the men carried on with their business. The man and the young boys were cleaning themselves at one of only two bore wells that the Rohingya refugees have access to in India's national capital.
In 2012, these Rohingyas, like my guide Shefali, left their homes in Burma seeking a safer place in India. Two years on, the Rohingya women find themselves struggling to maintain basic menstrual hygiene.
"This is where we come to wash it," she said, lowering her voice. "Of course, when they are not around," she added, indicating towards the men.
"We obviously have to wait for them to finish with their cleaning, before we clean these cloths, and doing this is embarrassing, so obviously we do it when they are not around."
After we visited the bore wells, she took me to her house. Despite being only five feet two inches tall, I had to watch my head as I entered her makeshift home. The total area of this house was only slightly bigger than a Tata Nano, the world's smallest family car. In this space, she and her husband along with her three sons had their kitchen, toilet, bathroom and bedroom.
Once we entered, she moved to the dingiest corner of the room. As I inched closer, I could see it was also the murkiest corner of the house, covered by a dirty plastic sheet for a door. Inside this area was a string, hanging to the sheets, pointing to which Shefali said, "this is where I put it to dry."
She was talking about the used sanitary cloth which she discretely washes at the bore well we visited a few minutes ago. I pointed out to her and said that there is no sunlight in that dingy corner. "How would the cloth dry?" I asked.
In a matter-of-fact manner, she looked at me and said, "It's a used sanitary cloth. How can we dry it outside? This is how we all do it. We find a corner in the house, where the others can't see, and then dry them."
Thus begins the plight of the Rohingya women in New Delhi where even a glimmer of sunlight to dry their sanitary cloths is difficult to find, owing to social taboo surrounding menstruation. This problem, however, transcends the Rohingyas – they are not the only ones in need of menstrual hygiene in India. According to Dasra, a strategic philanthropy foundation documenting the rights and welfare of women, vis-à-vis their health, 88 percent of India's 355 million menstruating women have no access to sanitary pads. This has a direct bearing on the maternal health of women and adolescent girls in India. Rashmita Redkar, of Dasra's research advisory team, tells Firstpost that these figures are based on the AC Nielsen survey. This is the only all India survey available on this topic (see chart below).
Dasra notes, that women in rural India use sand, ashes and straw instead of sanitary pads. This makes them extremely prone to reproductive tract infections, and their varied adverse consequences.
Shefali, and her friends, however, say that they've used only cloth during their periods back at home in Burma as well. However, the social taboo surrounding menstruation is common to both the Rohingyan women and to a vast majority of Indian communities.
"We don't talk about these issues. We are also not allowed to offer prayers during this time of the month," says 25-year-old Ruhi who stays in the same area in Madanpur Khadar. This reflects the popularly held notion of impurity during menstruation and only adds to the stigma women face every month.
Not just health, but lack of menstrual hygiene management takes its toll on the education of young girls. According to Dasra and the Forbes Marshall survey, which looked at sanitation as a whole, almost 23 percent of girls drop out of school when they start menstruating. In some places as many as 66 percent of girls skip school during this time and one-third of them eventually drop out.
While Shefali and other Rohingyas in New Delhi have a long way to go before they fight the battle of drop-out rates in schools, the concern of lack of menstrual sanitation and privacy looms large.
In a bid to better their condition, the Rohigyas said that the United Nations High Commission for Refugees had led a drive to distribute sanitary pads in December 2013. Along with a bar of soap and panties, the UNHCR has educated women about the usage and disposal of sanitary napkins. The response to this initiative is all smiles.
There was a collective cacophony among the women as I sought their response to this initiative. With no second thoughts or differing answers, they all said they would love to use them again, if they could. Twenty-year-old Aisha sums up the predicament that these women face now. She says, "We love using sanitary pads. They are very comfortable, but our men, we are not sure if they will have a job tomorrow. How can we ask them for sanitary pads? We don't know where our next meal will come from."
This dire poverty, where families have to make a trade-off between sanitary pads and food finds parallels with Indian citizens as well. Both, in urban slums and rural India, lack of affordability is a common reason why women continue using unhygienic practises during menstruation.
Arunachalam Muruganatham, recounts his experience on this trade-off at an INK conference-Ted talks platform where he was known as the Menstrual man for his path breaking innovation in menstrual hygiene management. Muruganatham, who worked in a cycle repair shop in the 1990s, says his wife would often hide a dirty rag from him at a certain time of the month. When he asked what it was, he learnt that it was the cloth she was using during her periods. Muruganatham recounts that the cloth that his wife used during menstruation was so filthy, that he wouldn't even use it at his cycle repair shop.
When he suggested sanitary pads as a better solution, she told him that their house would not have milk if she chose to buy sanitary pads. Thus began Muruganatham's endeavour to create a low-cost sanitary production unit. Today, this machine is available in 1300 villages across 23 states in India. Self-help groups of women also gain employment by working in units that produce these sanitary pads.
Muruganatham, who was featured alongside US President Barack Obama in TIME's 100 Most Influential People of 2014, may be seen as one of the pioneers in the production of low-cost sanitary pads in India. But he is not alone. Many other organisations like Aakar Innovations and Goonj in Delhi are also developing similar solutions to produce affordable sanitary pads.
With time, the hope continues that families in India won't have women choosing between menstrual sanitation and food. The hope also remains that a glimmer of sunlight will be available for women across the country, and that menstruation will no longer remain a social taboo.
*Names of those mentioned in the story have been changed to protect their identity, as they did not wish to be identified.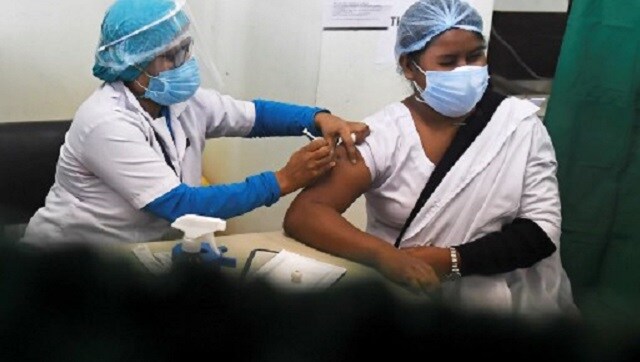 India
On World Health Day 2021, WHO insists that the sufferings and illnesses faced by some of the groups are preventable
India
The actor took the Covid jab but also appealed to the people to take the vaccine against Covid at the earliest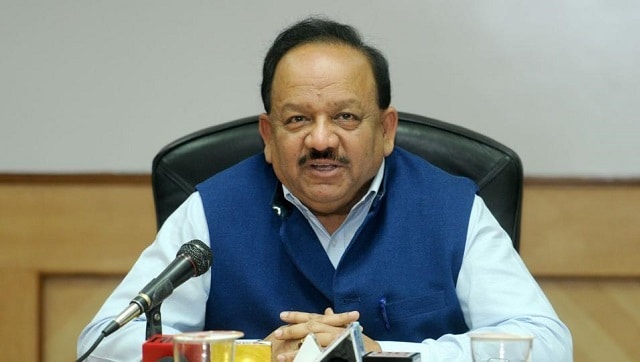 India
The Union health minister compared the Covid vaccine with Sanjeevani and added that one doesn't have to go anywhere far to get the vaccine, drawing the mythology of Sanjeevani from Ramayana