Why I filed an RTI query about our government's preparedness for a zombie invasion
Ajay Kumar's RTI about how our government would handle a zombie or alien invasion went viral on social media this week. But as he explains, it wasn't a frivolous query, there was a point being made.
(Editor's note: This writer's RTI application about how our government would handle a zombie or alien invasion went viral on social media this week. But as he explains, it wasn't a frivolous query, there was a point being made. Read on.)
There was this wonderful BBC radio programme, Yes Minister, that was later adapted into a TV series. I used to watch it on VCD, growing up.
In the opening episode, there's this exchange between the minister's principal private secretary Bernard Woolley, the ministry's permanent secretary Sir Humphrey Appleby, and the permanent secretary to the cabinet Sir Arnold, on the subject of the right of the public to know what their government is up to:
Bernard: But, uh, what's wrong with open government? I mean, why shouldn't the public know more about what's going on?
Sir Arnold: Are you serious?
Bernard: Well, yes sir. It's the minister's policy after all.
Sir Arnold: My dear boy, it's a contradiction in terms. You can be open or you can have government.
Bernard: But surely the citizens of a democracy have a right to know.
Sir Humphrey Appleby: No. They have a right to be ignorant. Knowledge only means complicity in guilt; ignorance has a certain dignity.
Which brings me to the subject to the Right to Information Act, 2005 (RTI) and the RTI request that I filed with the Ministry of Home Affairs in March last year asking if we were prepared for an invasion by aliens and zombies.
Over the last week, I've been asked to explain myself by various people who know me and people who don't know me, as though I was a schoolboy who asked his headmaster an impertinent question. I figured, instead of giving off the cuff remarks here and there to various publications, why not set the record straight here, with this publication, one that is kind enough to frequently publish my past argle bargle.
I'm going to talk about five things that I feel are quite important about this entire issue:
1. The Cause
So here's why I did it. It was an act of protest, a simple act of non violent, and in my view at that time, patriotic protest. I live in Mumbai and back in March 2015, they had just banned beef and the home ministry had just banned a documentary on the Delhi gangrape case. Now I wasn't for the ban but I thought the documentary was ill-timed.
What did worry me, was why the Home Ministry was was wasting time engaging on the documentary issue when there were churches being vandalised in New Delhi and a 71-year-old nun was raped in West Bengal. What shocked me more was in February, we saw them actually crack down on people who were protesting these attacks on churches. All this, while a man was being lynched by a mob in Assam because he was accused of rape, and there were genuine fears of reprisals against people of Northeastern descent. The entire "intolerance" fiasco that started in March and somehow thankfully died down (the GST Bill passed finally, yay!) was a complete waste of the government's time and to a certain extent was kept alive by the government because they engaged with it on some level and failed to engage with it on others.
Look, I'll be honest, I actually was a big fan of this government, I still am. I think, this government is the best shot India has at a bright and prosperous economic future, but to see the Home Ministry waste public time on nonsense like a Channel 4 Documentary, a matter which is best left for the press to sort out or the court to censor and block if it is in the public interest, while there were serious issues of national importance to deal with, does cause one to get quite annoyed with one's government.
2. The Means
Filing a frivolous RTI is like casting a protest vote in an election. Since India introduced EVMs, the spirit of the protest vote has been lost. Ideally, it involves spoiling the ballot paper. Writing in a name like "Shaktiman" or "Donald Duck" to protest the fact that you're unhappy with the quality of candidates that are there or you think the electoral process is unfair. But you can only vote once in five years and you really don't get replies if you write angry letters to your minster or MP (though I do encourage you to keep trying) and neither does the ministry have a customer care number.
There is where the RTI can also serve as a vehicle to lodge a simple, non-violent, peaceful and private protest with your government, as is your right. You don't even need to explain the purpose.
Just like a spoiled ballot, as a citizen, I chose to express my dissatisfaction with the way my government was conducting itself in this manner. I paid the fee and therefore I did not "waste" anyone's time. It would be a waste only if they were doing it without a fee. I paid for someone to read my application, apply their mind to it and draft a reply to my application. If my tax money can go to the Central Board of Film Certification making a list of banned swear words (What I'd pay to be a fly on the wall in the meeting where they came up with that list!) I think it's perfectly all right for a Public Information Officer to have to reply to my RTI application in exchange for a fee.
3. I shouldn't be asked to explain myself and neither should you
The whole purpose of the RTI — and here's where Sir Arnold and I differ — is that I think the right to information is vital to the functioning of a citizen democracy and in order for this right to be effective, it must require that citizens don't have to explain themselves when they seek information from their government. The government is our servant and not the other way around. We owe no duty to explain to it why we seek information from it, as all information held by the government is held by it on our behalf, in trust. So we must have access to it at all times. Just like a banker cannot ask you why you want to check your account statement — especially in this case as it is your own bank, if I may be permitted to use that analogy! So I fail to see why the government or the public can ask me to approach the government or public officials with a degree of reverence or chastise me for wasting their time when they do nothing but waste mine. India's Kafkaesque bureaucracy is not deserving of reverence and any person who has had experience dealing with it should be able to attest to the same.
4. They don't like answering uncomfortable questions via RTI
Do you remember the whole Bharat Mata Ki Jai controversy? So when that happened I actually wondered if "Bharat Mata" was a protected emblem by the Government of India and if there was any direction asking us to say the same. I also wondered if there was a difference between "Bharat Mata" and "Jai Hind". Worse, since everyone was being branded as "anti national", I wanted to know if there was a certificate course I could take to prove my patriotism. I filed an RTI asking them this question. They denied me this information. They didn't say no. They said this information was outside the scope of the RTI Act. Which is funny, because they were simply 'Yes' or 'No' questions and the ministry has answered 'Yes' or 'No' questions in the past. Obviously the minster of state for Home Affairs Kiren Rijiju won't tweet that application (although it is also online) as a waste of time (wonder why!).
The same thing with the ministry of External Affairs — I filed an RTI asking them a simple set of questions concerting treaties that India is party to. I asked them if we have treaties with the Arab States allowing employers there to confiscate passports of Indian citizens who go there to work. The Treaties division is in Delhi, so I did file it at the right place. But instead of answering questions one and two they told me to apply to each consulate in each country in the Persian Gulf! If replies like this keep coming, the RTI ends up becoming a generally useless mechanism.
5. The information is public, lives are at risk if this is the case
They've started this process of uploading RTI requests (unreacted) along with the replies. While they claim this is in the interest of transparency, no useful purpose other than intimation can be served by uploading full applications complete with full names, address and mobile numbers on the websites of the ministry. In fact if you go the ministry of Home Affairs website, you can search for an RTI application by just giving a person's full name. You don't even need to give that RTI number to find it. I'm all for transparency and in fact I would have found it perfectly sporting had the government uploaded my RTI online but with my telephone number and address redacted. But they have not done this and if anyone has filed an RTI in the past they are also vulnerable to this.
However, the fact is it's a far more secure system to actually track an RTI application than it is to view a disposed off one online. Another example of a Kafkaesque procedure. While, my RTI may be a 'frivolous joke', there are a lot of serious people using the RTI to expose scams and effect some serious change. Putting their RTI details online, risks and compromises their security. This is utterly irresponsible behaviour on the government's part and all of us should be concerned about this. Who's going to ask for information to expose a scam if you have to do it in front of the scamster, eh?
So it's funny, but it's also not that funny. I guess that's what you get with open government.
Also, before anyone calls me "anti national" for doing and saying all this, I'm willing to swear an oath of allegiance to this government and the Prime Minister on affidavit if that helps everyone take what I've said seriously. Bharat Mata Ki Jai!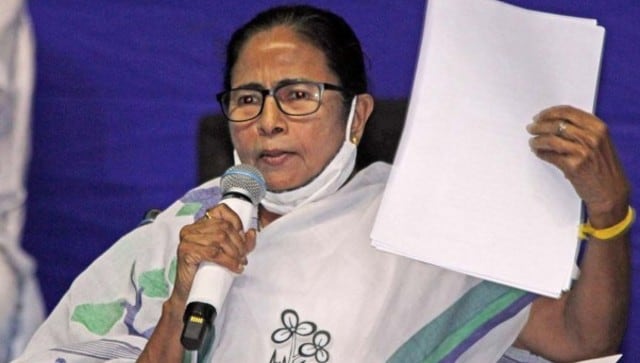 Politics
All this in the backdrop of #AbkiBaarDidiSarkar trending on Twitter, thus further fuelling rumours about a United Front.
India
Prime Minister Narendra Modi in his address to the nation on last Independence Day had announced that a new university would be established in Ladakh
India
The ''Mann Ki Baat'' programme is broadcast at 11 am on the last Sunday of each month through various channels of the All India Radio and Doordarshan