Why Charles Dickens is still relevant on his 200th birthday
This year marks the 200th anniversary of Charles Dickens' birth and perhaps the question on everyone's mind is whether Dickens is still relevant today?
For all those of us who went to convent schools in India, reading a novel by Charles Dickens was an essential part of schooling. Either the abridged versions such as the Christmas tale of Uncle Scrooge in early classes or full fledged novels like Great Expectations or Hard Times at the intermediate levels, the English literature syllabus in most schools meant you had to read Dickens at some point.
Today the average Dickensian novel might appear to be an anachronism but the works of the great author helped provide an important insight into what early industralisation marked for Britain. This year marks the 200th anniversary of Charles Dickens' birth and perhaps the question on everyone's mind is whether Dickens is still relevant today. Are his novels too long and boring? Well for starters Google thinks he's still relevant. The Google doodle today is a montage of characters from his novels. If you click on the Google Doodle it will take you to all of Charles Dickens' novels that are available on Google books.
That's not the only digital nod to Dickens. The University of Warwick has decided to launch a mobile app dedicated to the Great English novelist. While the popularity of the app will only be revealed over time, it will give users access to podcasts, articles and videos on Victorian Britain, and his novels along with some adaptations of his works. A good way to get all formats of Dickens' oeuvre to his fans.
Kent, which was the source of inspiration for a lot of his works and the place where Dickens grew up as a child, is planning to cash in on the bicentenary of Charles Dickens' birth. According to a BBC report, "Literary tourism already generates £2m a year for the county. The figure is expected to treble this year."
Charles Dickens is more than just the writer of long novels, that schools were forcing on us. Through his works he's created some truly memorable characters, memorable because they seem real. From Oliver Twist who grows up in a workhouse, to Pip who wants to becomes a gentleman, to cold-hearted Estella who's determined to break the hearts of men because her adopted mother Miss Havisham has trained her to do so, the stories of each of his characters are always linked to human struggle, both personal and material.
Dickens himself was born in a family where his own father was continuously in debt. As a result young Dickens was sent to work in Blacking Warehouse. Clearly these early experiences are used vividly by the Charles Dickens in his works to pen stories that are at times seem depressing but carry with them a faint, vague sense of hope.
The Dickensian novel might seem bland and often meaningless thanks to the manner in which it's taught in schools where the entire work is often reduced to bunch of rote answers. We may no longer live in Victorian times, but the human story has hardly changed. Yes we may have tablets and smartphones now but somewhere (read China) people are still working on miserable wages as they manufacture these. Child worker exploitation is still a reality right here in India. The bleak times of his works are still just as relevant in today's world. We still live in Dickensian times.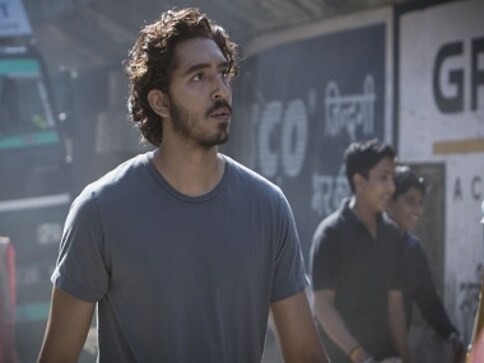 Entertainment
Dev Patel, known for the Academy Award nominated Lion, and Armando Iannucci, who directed The Death of Stalin, have large expectations to fulfill.
Photos
London in the 21st century is not all that different from the heaving Victorian metropolis forever preserved in the novels of English writer Charles Dickens.
Entertainment
The primary problem with Fitoor is that it fails to conjure up the sort of passion that it should have with less literalness and better central casting