'Who is Maria Sharapova?' India trolls tennis star for not knowing Sachin
Sachin fans also took to Twitter to virulently attack Sharapova for not knowing who Sachin Tendulkar is.
The top Twitter trend in India, as this article is being typed,  reads 'Who is Maria Sharapova?' Just as you start wondering if Twitter users in India had suddenly suffered such a debilitating attack of amnesia that has made them clueless about the woman who won the French Open a little over a month ago, you come across this. A tweet declaring that Maria Sharapova is Russia's Alia Bhatt.
As you wonder what Sharapova did to have deserved a comparison with Bhatt, you stumble upon scores of tweets accusing her of being a bimbo. And that's when you realise that the top trend on Twitter in India is one meant to troll Sharapova. And what's her great sin? She doesn't know who Sachin Tendulkar is.
Ah, no she didn't take to social media to ask 'Sachin, Who?' as NDTVSports puts it in a headline. She was informed in a post match press meet that Sachin Tendulkar was in attendance at the match and was asked if she knew who he was. She replied, '"I don't."
Grilled further, she said that she has met David Beckham, who was also in attendance, 'a few times'. She added that she admired Beckham for his skill as a sportsman and for being a great person.
While she might not have meant the comment as condescension and was displaying her lack of knowledge about the poster-boy of a sport that she might not follow, Sachin fans were not too pleased. And to show her how much she was in the wrong, they reportedly spammed her Facebook page with abuses and insults.
The Newsminute reports about the kind of abuses Sharapova received on her Facebook page: "While some have simply repeated Sachin's name many times, others have called him their God. Some others reminded Sharapova of her ignorance and about Sachin's cricketing records. One picture posted by Sharapova recently has 16,000 comments- a majority are by Sachin fans questioning Sharapova's impudence. The self proclaimed fans have taken the pain to go to almost every picture on Sharapova's album, even pictures she posted many months ago and spammed with comments about Sachin. A quick glance and surprisingly most of the abuses are in Malayalam.. One person reminds her that it is not enough if she has white skin."
Sachin fans also took to Twitter to virulently attack Sharapova for not knowing who Sachin Tendulkar is. Following are some tweets expressing outrage at her apparent 'ignorance'.
Until @MariaSharapova tenders unconditional apology to @sachin_rt, " Who is Maria Sharapova " is not going to vanish from #TreandList

— pawan param (@pwnprm) July 3, 2014
https://twitter.com/hGollapinni/status/484603442476744704
This is Sachin Tendulkar ..He gets a standing ovation whenever he comes out on field to bat .. Who is Maria Sharapova pic.twitter.com/jYcj4LZtcM — freebird (@notionalview) July 3, 2014
Let intelligent people talk on such big issues 😉 LMAO We know Sachin Tendulkar.. But Who is Maria Sharapova ? Mumbai pic.twitter.com/P6t2b2WIRx

— Saurabh Varshney (@Sabbyy99) July 3, 2014
Who is Maria Sharapova ? A girl who used to be hot till yesterday but is a dumb bimbo today.. — Sachin Now & Forever (@Fittey_muh) July 2, 2014
However, there were some voices of sanity that managed to swim over the Sachin fans' din.
Okay! So although 'Who is Maria Sharapova' trend is Hilarious.... But it's wrong and nothing short of hypocrisy! Grow up fellows!

— Ultimatest (@Hilarious_Champ) July 3, 2014
You follow a sport that is popular in your country. Before going Who is Maria Sharapova ask yourself do you know anything about ice hockey? — Rashi Kakkar (@rashi_kakkar) July 3, 2014
Heights of abusin/Trollin #Who is Maria Sharapova @sachin_rt should tell his fans to refrain from doin it

— Sameera Gawandi (@sameeratweeter) July 3, 2014
"Who is Maria Sharapova" trend only shows the massive inferiority complex of Indian cricket fans. Cricket isn't a global sport, get over it. — MRINAL #LaDécima (@xMrinalx) July 3, 2014
Subscribe to Moneycontrol Pro at ₹499 for the first year. Use code PRO499. Limited period offer. *T&C apply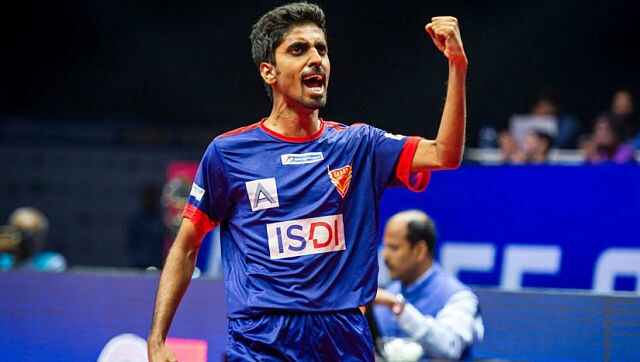 Sports
Sathiyan had rued his missed chances against Sharath in the final at Cuttack a couple of years ago. That win had put Sharath, the current World No 32, on a high pedestal.
Sports
AITA said if the federation is given names of the suspects of age manipulation, they will enquire and remove the guilty players from the championships.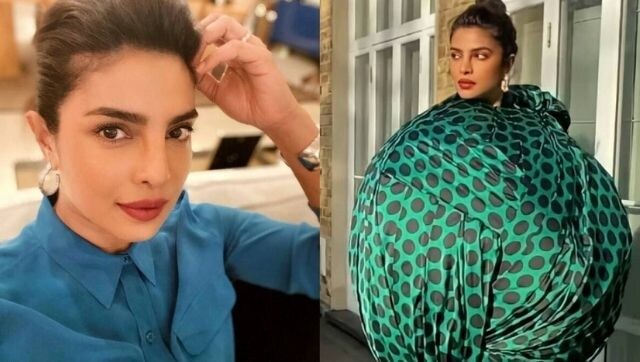 Entertainment
Prior to this, Priyanka Chopra Jonas' Met Gala trenchcoat outfit was the subject of fashion memes that broke the internet back in 2019