Who defines 'grossly offensive'? SC raises red flags over draconian sec 66A of IT act
Supreme Court on Tuesday said it would test the constitutional validity of a controversial provision of cyber law giving the police powers to arrest web users for posting objectionable content.
The Supreme Court on Tuesday said it would test the constitutional validity of a controversial provision of cyber law giving the police powers to arrest web users for posting objectionable content, saying it would not consider the government's stand that it was open to making changes in the Act.
The section under consideration is 66A of the Information and Technology Act.
For the uninitiated, the section reads as follow,
"Any person who sends, by means of a computer resource or a communication device,—

(a) any information that is grossly offensive or has menacing character; or

(b) any information which he knows to be false, but for the purpose of causing annoyance, inconvenience, danger, obstruction, insult, injury, criminal intimidation, enmity, hatred or ill will, persistently by making use of such computer resource or a communication device,

(c) any electronic mail or electronic mail message for the purpose of causing annoyance or inconvenience or to deceive or to mislead the addressee or recipient about the origin of such messages,

shall be punishable with imprisonment for a term which may extend to three years and with fine."
A communications device would also include a smartphone or mobile in this context or even social media posts. The apex court however has decided that it will test the section's constitutional validity.  The Supreme Court is currently hearing a batch of petitions challenging constitutional validity of several provisions of the Act.
"We have to judge the statute as it stands today. We are not concerned with your (government's) stand," a bench of justices J Chelameswar and Rohinton F Nariman said.
The court's remarks came in response to Additional Solicitor General Tushar Mehta, who said the government does not want to save "anyhow" section 66A of the Information Technology Act and is open to suggestions to "amend/change" the law in question. According to a Mint report, the government also said that the penal provisions of the act were not intended to curb freedom of speech, but designed to fight cybercrime and have nothing to do with any citizen's freedom of speech and expression.
"We are not in an adversarial litigation. The court can record my statement that the penal consequences, as provided in section 66A, will not be made applicable in cases relating to freedom of speech and expression of citizens," the ASG said, adding that the court may consider making the offence under the provision, "non-cognizable". This will create a situation where criminal law will be set in motion after judicial scrutiny and police will not be able to act on its own, he said.
"The very fundamental foundation of the petitioner's case that provisions contained in section 66A of IT Act, 2000 scuttle freedom of speech and expression is misconceived. It is clarified that if any provision of Information and Technology Act, 2000 is found to be in conflict with the freedom guaranteed in Article 19(1)(a) of the Constitution of India, the same will have to be read in the context of and subject to Article 19(2) of the Constitution," he said.
Dealing with the word "grossly offensive", the bench referred to the judgement cited by the ASG and said, "what is grossly offensive to you, may not be grossly offensive to me and it is a vague term."
"Highly trained judicial minds (judges of the UK courts) came to different conclusions by using the same test applied to judge as to what is grossly offensive and what is offensive," the court added.
In fact Justice Nariman even gave an example to the court of how the vague definition of 'grossly offensive' could be dangerously twisted. According to a Times of India report, he said in court, ""I can give you millions of examples but take one burning issue is of conversion. If I post something in support of conversion and some people, not agreeable to my view, filed a complaint against me then what will happen to me?"
The court also said that it was problematic that a person could be jailed under the act. "How long will a gentleman remain in jail? He may remain in jail till a judge of the Supreme Court or any other court will apply the judicial mind," the bench said.
When Mehta gave examples of how the Ministry of Defence and external affairs, received emails that were designed to hack and steal information from the ministries, and that Section 66 was needed to protect against such activities, the court did not buy that argument either and pointed out that where viruses and hacking were concerned, Section 65 of the IT Act would deal with them, notes the TOI report.  Section 65 talks about "tampering with computer source documents."
The bench then asked the ASG as to who will decide as to what are grossly offensive contents. "Of course, it is the SHOs and other policemen," it said noting that the police in India are not cyber experts.
Free-speech activists and Internet rights activists have pointed out that Section 66A is often misused. The petitions primarily came in the backdrop of the arrest of two Maharashtra girls, Shaheen Dada and Renu Shrinivas, who were arrested in Mumbai for posting (and liking) a comment on Facebook questioning the shutdown of the city to mark Bal Thackeray's death. In another case, businessman Ravi Srinivasan was hauled up in a court in Chennai for tweeting about the wealth of Karti Chidambaram, the son of P Chidambaram. In West Bengal, police went after a Jadavpur University professor for circulating a cartoon about Mamata Banerjee and also charged him with Section 66A of the IT Act.
In Goa last year, police booked a young shipping professional for a Facebook post which said that the Prime Minister-elect Narendra Modi would start a holocaust in India. Devu Chodankar had written on a Facebook forum on Goa+, a popular forum with over 47,000 members, if elected to power, Modi would unleash a 'holocaust'. He deleted his post subsequently. Chodankar later apologised for his choice of words but stood by the sum of his argument, calling it his crusade against the "tyranny of fascists".
Most activists and policy experts point out that the Section 66A is loosely worded and puts too much powers in the hands of the police.
In India, offending a particular individual or community doesn't take too much effort as the recent AIB case proves. However in the IT Act, this particular section solely puts the police at power to judge of what constitutes as 'grossly offensive' on the Internet or even what causes annoyance. For citizens to express themselves freely on the Internet, vague words like annoyance, offensive need to be taken out of the act. And it seems that the apex court has finally taken note of the issue.
With inputs PTI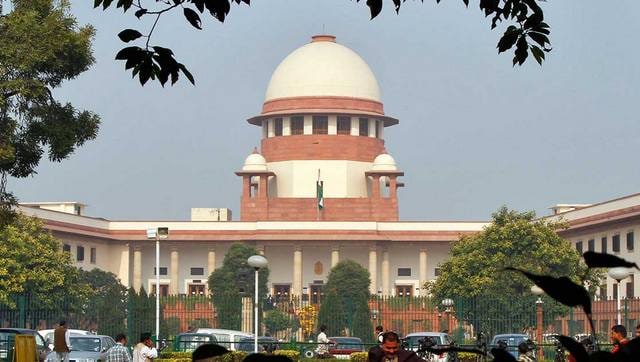 India
The top court said it is a staunch proponent of freedom of media to report court proceedings and that the EC's contention that press should be reporting orders only and not observations struck at principles of open court
World
A video shared by Israeli PM Benjamin Netanyahu's spokesperson purportedly of Palestinian militants firing rockets at Israelis from civilian areas in Gaza Strip was taken down by Twitter, as it was a 2018 clip from Syria or Libya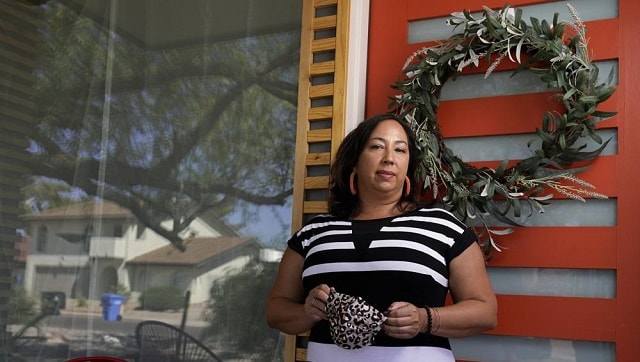 World
As we navigate these weeks that are unspooling a year after March, April and May 2020, memories from earlier in the COVID-19 crisis are popping up in people's social media feeds when throwbacks, reposts and commemorations crack open the digital time capsule of the pandemic before it's even over.