Where do Indian women face the most gender disparity? Dowry demands
Indian women say they face the most gender disparities in marriage, with dowry demands topping their list of concerns
New Delhi: Most Indian women feel that dowry is the most severe form of gender disparity when it comes to marriage, according to a survey conducted by online matrimony platform Shaadi.com for International Women's Day.
The online poll, which received 12,655 responses (5745 women and 6910 men) from married and single Indians ranging from 24 to 36 years of age, was conducted to understand the situations where a woman faces disparity.
When women were asked where they faced disparity, 21.7 percent of respondents said at the workplace, 28.2 percent of them said "home" and 50.1 percent of them said "marriage" was where they felt the greatest disparity existed.
When the women were particularly asked about the "most severe form of gender disparities in marriage", 84.1 percent of the respondents said "dowry demands"; 7.3 percent said "change in lifestyle and identity"; followed by 8.6 percent who said "wedding expenses".
In terms of "disparities in the workplace", 38.9 percent of the women asked, said "promotion hindrance during pregnancy", followed by 51.6 percent women who said "compensation inequality", and 9.5 percent of them said "lack of recognition/credit for the work they perform".
Talking of "disparities at home", it emerged that 42.1 percent face issues of" unequal sharing of load among spouses/male siblings", whereas 40.6 percent said "decision-making power", followed by 17.3 percent said "childcare".
The men surveyed expressed that gender disparities need to be removed from the society, with 67.8 percent of them agreeing that women did face the brunt of such disparities.
When 2905 married men in the survey were asked where they thought women faced the most disparities, 15.8 percent men said "Home — if they have male siblings", 37.5 percent said "Workplace — they are expected to have work-life balance", while 46.7 percent said "Marriage — they have to adjust and compromise more than men".
When 4005 single men were asked the same question, 71.2 percent men said "Marriage —dowry is the most prominent case of inequality", 16.3 percent of them said, "Home — they are always expected to be the caretaker", while, 12.5 percent said "Work— they will hit the glass ceiling irrespective of their career progression stage".
IANS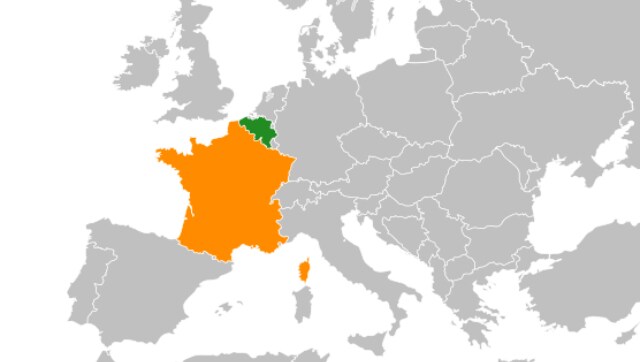 World
The precise location of boundaries was usually part of local knowledge, kept and maintained by members of the community.
World
Research on COVID-19 and disabled people in low and middle-income countries has found that the pandemic threatens to reverse progress towards reducing poverty and improving access to education and employment for disabled people.
Sports
Navjot Kaur has now recovered from the infection after being in quarantine for 14 days.