When news channels work like saas-bahu soaps, you get #GoHomeIndianMedia from Nepal
#GoHomeIndianMedia, snapped Nepal.
#GoHomeIndianMedia, snapped Nepal. Overrun with journalists swarming over the rubble heaped on its dead, tired of cameras hovering around men, women, children still trying to catch their breath after the earthquake ripped through their home, Nepal spat out the words that must have crossed our minds, many times over in the recent times.
Say for example, when Sarabjit Singh's funeral was being telecast 'live' on news channels, and reporters shoved their microphones at the faces of his daughters, one of whom was visibly distraught and resting her head on her sister's shoulder. What valuable information could have possibly emerged from a bite at that point? Nothing, but who cares?
"There are enough programs in this world of television where people can see dramatic shows, family serials, horror shows and nonsense reality shows. You do not have to add more at least in this time of crisis." This line was a part of the open letter by a non-residential Nepali Sunita Shakya, exhorting Indian media to show 'humanity', but it could have been applied to the coverage of any crisis or tragedy in India.
As a journalist, the hashtag stung slightly more than the usual allegations against the media, frothing all over social media. Partly because it was not difficult to see where it came from, and partly because I knew the anger was not completely misplaced. Having covered a few crisis situations in the past, the allegations of thoughtless soundbite-gathering seemed to ring true.
During the Uttarakhand flash floods, which killed over 5,000 people, you could not have missed the footage of people crying and weeping uncontrollably, as the dispassionate camera stared at them. Chances are, you weren't greatly disturbed beyond a point, because this is breaking news coverage you are now conditioned to consume without blinking. For example, Aaj Tak compiled a montage of weeping victims, the footage of their moment of grief being played and replayed to a song 'dedicated' to them, it seems. And they were not the only channel or news organisation, who found great viewership/readership potential in their tragedy. In fact, a widely vetted reporting norm in the country is to get a quote from the closest kin of someone who has died in an accident or a disaster. There is a thin line between reporting and exploiting, and our media routinely stomp over it.
Of course Indian media is not the only offender. Writing for The Independent, Patrick Cockburn says,  "The media generally assume that news of war, crime and natural disasters will always win an audience. "If it bleeds, it leads," is a well-tried adage of American journalism."
In his 2011 article, Cockburn put a finger on what mostly drives news coverage of disasters - it's not empathy, but the aspiration to 'win an audience'. That's what unleashes the scramble for the most upsetting bite, the footage of the most disturbing bout of sobbing, the most ominous prediction. And all this has been endorsed by the news agencies broadcasting or publishing them, and consumed enthusiastically by an audience who want television coverage to be as thrilling as a disaster movie.
In a brilliant article in The New York Times, Jonathan M Katz, who was in Haiti when the earthquake ravaged it in 2010, narrates how the mothballed tradition of disaster coverage is followed blindly, perhaps owing to its proven success record. He writes about Haiti, "The old standby narratives of disaster coverage picked up from there. We watched for panic and desperation to turn to looting and violence. When aid groups began issuing warnings of impending post-disaster disease outbreaks, we repeated them."
He comments how this tragic-soundbite journalism, often obfuscates truth and fans unfounded fears.

Katz's observations hold true for a majority of Indian news organisations. Add to that, the pressing need for news channels to work on precisely the same principles as entertainment channels airing saas-bahu serials do. Because what's an Indian living room without a little melodrama, right? And news channels are only happy to help.
In fact, most journalists are trained in the one-tear-makes-high-TRPs reporting with every journalist hoping for that poignant quote. In 2011, jostling for space with what seemed like a little army of reporters in let loose inside the AMRI hospital in Kolkata, I had to scramble past stretchers cradling bodies wound in white sheets, panting relatives trying to wheel out their kin into ambulances. Roughly four hours back, a fire had seized two floors of the hospital and many patients were reported to have died from asphyxiation. We had all been sent to cover the story.
While some of us scurried to the hospital lobby where the authorities were holding a press conference, a fellow journalist lurked around a stretcher with a corpse, wrapped tightly in white cloth. The family of the deceased, stood in a haphazard circle around the body, sobbing, trembling and briefly stopping from weariness. The reporter, considered fairly senior, murmured questions when one of the women in the family stopped crying to sip from a bottle of water. Twenty minutes later, as the press conference concluded, the same reporter walked about, clearly annoyed, furiously taking notes about the press meet he skipped. When asked, he declared, his voice dripping with irritation, "He was 80 years old, that victim. The way they wrapped him up, how would I know? I thought someone young..." That would have been a more heart-rending story of a young life ended in its prime.
Everyone around let out a sigh of consolation. For the reporter who had come so close to a 'good victim story' and then missed it.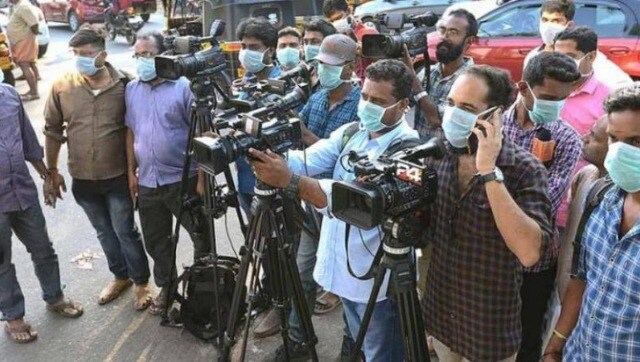 India
According to a study conducted by the Delhi-based Institute of Perception Studies, as many as 101 journalists have succumbed to COVID-19 between 1 April, 2020 and 28 April, 2021. Uttar Pradesh has seen the maximum number of verified deaths, followed by Telangana and Maharashtra.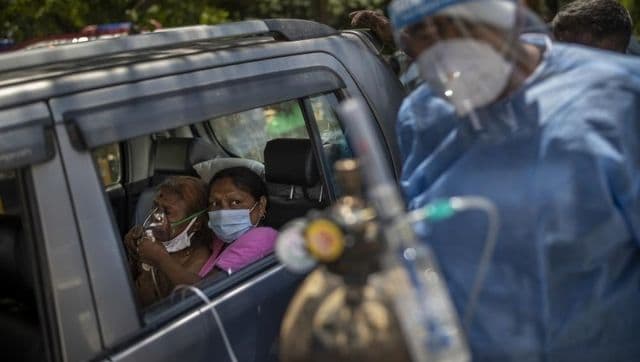 India
The systemic lapses that exacerbated the scale of the second COVID-19 wave would arguably not have happened in a country with a freer media that was doing the job it is meant to do.