What Rahul Yadav 'bared' in the Femina interview: He is just an ill-mannered, overgrown child
The article begins like this: 'I am standing in Rahul Yadav's bedroom. No, this is not a dream.'
Rahul Yadav bares all from under blanket.
Okay, don't run... yet.
That was a real headline on a real newspaper over the weekend.
You can now look out of your window for signs of the world coming to an end.
Even in a messed-up world something must have gone really haywire for a journalist to have sat on one corner of the interviewee's bed, while the latter refused to get up, then covered his face and basically behaved like a boor.
There's some amount of truth in the Mumbai Mirror headline about Yadav, Housing.com's 26-year-old former CEO, and his interview originally published in Femina.
The article begins like this: "I am standing in Rahul Yadav's bedroom. No, this is not a dream."
Now we're not sure how standing in Rahul Yadav's bedroom qualifies as a 'dream', but the opening sentence of the article testifies for the 'OMG Rahul Yadav so cool' buzz that the young newsmaker entrepreneur seems to have created around him. Rahul Yadav has seen enormous success. But he really became a household name for being badly behaved. Since India is a sucker for the rude and obnoxious, Rahul Yadav is now an urban lore. Just like Big Boss.
The Femina interview, which has grabbed quite some attention, serves to confirm the idea.
When the reporter turned up, he summoned her to his room. She was made to sit on one corner of his bed, while he stayed buried under his blankets. Before she could ask him anything, he sent a barrage of questions her way. Then he said, "What is the purpose of this interview? Isn't Femina a girls' magazine?"
The ideal response would have been asking him why a 'girls' magazine' should not be interested in start-ups or business, but the correspondent actually took the pains to explain that "It is (Femina) India's oldest and one of the most widely read 'women's' magazine and the purpose is simple—to give our readers content they want to know about".
How did Yadav react to that? By covering his face with the blanket.
The correspondent notes in her article: " I am not dreaming but hallucination might be a possibility. Is this really happening?"
Yes, it happened. And yes, the reporter didn't walk out of the interview, though Yadav stomped over the thin line between being mildly sarcastic and downright insulting.
The reporter adds in her article: "Aap questions pucho (Please ask the questions), comes a voice from underneath the blanket. I pause for a few seconds and move on."
Let's clear up a few things here. Yadav, from what the article says, clearly agreed to give the interview. It was only then that the Femina reporter turned up at his doorstep. She didn't ambush him which could have given him an excuse to hide. So, he deliberately acted boorishly with a person he had agreed to give an interview to.
Then he openly disapproved and discouraged her questions. While it's fine to not want to answer a question, the same can be conveyed in polite, professional terms. Not by making loud 'tch tch' sounds, as reported by Femina.
It's one great mystery how the reporter managed to not get offended. In fact, she goes on to write, "Ask more questions," his tone is soft yet commanding."
Recently, a woman compared him to Christian Grey. After you've read the above sentence, you can't be blamed for thinking he was playing to that image.
Much of the discussion around Rahul Yadav has been tinged with shock or awe at his audacity. Instead of focus on his business acumen we have long been fixated on his attention-seeking antics. The dismissive, rude comments about successful businesses like Zomato, his accusations of 'poaching' against the Sequoia Capital India chief, his own much publicised resignation letter where he accused his investors of not having the 'intellectual capability' to work with him, his sacking from Housing.com following much drama. The story of how a 23-year-old was one of the brains behind one of India's most popular start-ups is now buried deep under the story of Rahul Yadav, India's favourite boor.
The tragedy here is, Rahul Yadav, could have instead been a story of great entrepreneurship, even in his failure. Haresh Chawla writes about Yadav's talents in Founding Fuel, "Let's be real - the venture capitalists (VCs) who funded him with millions of dollars are good judges of talent. They make their money judging people and teams; they know that business models evolve and change; their business is to back people. They don't invest hundreds of millions of dollars on a whim. Are you saying all of them made an error of judgement or did something else go wrong here?"
However, Yadav, perhaps, chose the story he wanted to be.
Yadav has more than 45,000 followers on Facebook. Interestingly, it's not a promotional page, it's his own personal profile. Many of his posts are public. One thing is clear - Yadav is a reality star in the business world. He didn't deny writing the controversial letter that surfaced in the web, he claimed to have confused reporters about his resignation on social media, he announced his other ventures on Facebook announcing they will be better than every internet company in India  put together. He craves for public attention, he thrives on public attention.
And guess what gets him that attention in India? His utter lack of respect. Yadav's popularity in India is a lesson in how we celebrate and idolise indiscipline, how impudence is our hero. Between the people we vote to power to the the ones whose backs we slap on social media, grace is a dying virtue.
Yadav shared the Femina interview on his Facebook page, describing it as: Sleep Talking.
Obviously, he saw nothing remotely problematic with what he did, even on hindsight. After all, the interview did get published without great disapproval for his antics.
The post got 1,900 'likes' on Facebook. We have a problem. And it's not Rahul Yadav.
Business
Last month, Yadav hogged limelight when he gave away all his holding worth about Rs 200 crore in the company to the employees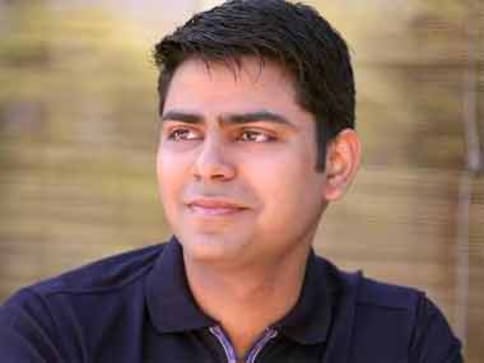 Corporate
After promising a '100x' return in a matter of 30 days, the infamous Housing.com's former CEO Rahul Yadav has given his fist interview to none other than Femina while turning away a bunch of other news organisations because 'the oldest and one of the most widely read 'women's' magazine has one purposes — to give readers content they want to know about."
News & Analysis
The first batch of 10 Indian start-ups was on Friday graduated from the "Nexus Incubator", a collaboration between the University of Texas and the US State Department, during an event here.