What 'dehati aurat' episode tells us about Modi and media
The 'dehati aurat' remark allegedly made by Nawaz Sharif was probably much ado about nothing, but it tells a lot about our media and its relationship with Modi.
What Narendra Modi makes of a story often makes a bigger story than the primary story itself. A case in point is the alleged reference to Manmohan Singh by Pakistan Prime Minister Nawaz Sharif as "dehati aurat" – a sexist comment, which, if true, was first publicised by Geo TV anchor Hamid Mir (@HamidMirGEO).
With Twitter and even the websites of the mainstream media picking up the buzz around Mir's statement, it is not surprising that Modi made a meal of this reference during his Delhi rally, coming as it did a day after Rahul Gandhi made a hash of Manmohan Singh's reputation. Modi then went on to suggest that Indian mediapersons who were there when Sharif reportedly made this remark should have walked out in protest.
Modi is surely wrong on this. The media's job is not to wear its nationalist credentials on its sleeve. Much as politicians may want to wrap themselves in the tricolour, the media's job is to report what they heard — or what they think they heard.
Hamid Mir apparently heard one thing emerging from Sharif (hear him on this youtube video), Barkha Dutt heard no such thing. The importance of what Sharif actually said grew only when Modi chose to make a political point of it and made a remark about what the media should have done.
The denials then began thick and fast. Mir himself started by saying Sharif did not say anything derogatory — without specifically denying the dehati aurat remark. However, his comments did say clearly that Sharif was disappointed about Manmohan Singh complaints against Pakistan before President Obama and did not see Singh as a viable partner to do business with, given his diminished stature in India.
Mir finally ended up saying that the phrase may have been his coinage. "Nawaz Sharif basically wanted to say that if India had a problem with Pakistan, then the two countries can speak and not take it up with Obama. And he said this is a lighter vein. I presented this on television in a nutshell. Sharif never said anything of that sort," The Indian Express quotes him as saying.
The problem is Mir had earlier tweeted that Barkha was not there when Sharif made the remark. And so his denial after the brouhaha could well have been the result of Pak diplomats going to work on him to avoid ruining the summit.
So if Modi's rhetoric was premature and his comments on the Indian media unnecessary, equally pointless was the statement of the Broadcast Editors' Association, which alleged that Modi was demeaning the media.
The Association said: "The Broadcast Editors' Association is disturbed at the attempt to project the Indian media team visiting the UN in poor light. Mr Narendra Modi's statement has been made without knowing the full facts of the matter and without realising the dignified role media is expected to play at international fora."
There are three points to make on this statement.
First, it is surely extremely thin-skinned of a media association to take offence at a politician's posturing in public. When media can use any epithet to describe politicians, to be so sensitive to a politician's comments is odd. If media has a right to comment about politicians, so do politicians about the media.
Second, one wonders why the association is "disturbed" by Modi's alleged "attempt to project the Indian media team visiting the UN in poor light." After all, did the association make any noise when the same media tried to portray our own judiciary in bad light when some British politicians invited Modi to visit their parliament? What is sauce for the goose is not sauce for the gander?
Third, the mention of "the dignified role media is expected to play at international fora" is again odd. Is the media expected to play a dignified role only in international fora or also in India? Do we have to maintain appearances only for foreigners or behave with equanimity at home too?
Look deeper, and the most obvious point to emerge is this: this was an off-the-record conversation involving Sharif, Mir and Barkha. Only the three of them know what was said. So the final truth may not emerge till the event is at a safe distance from current-day politics.
We will have to wait for that day, but by then everything would have been forgotten. What is clear is that the relationship between Modi and the media will always be tinged with tension.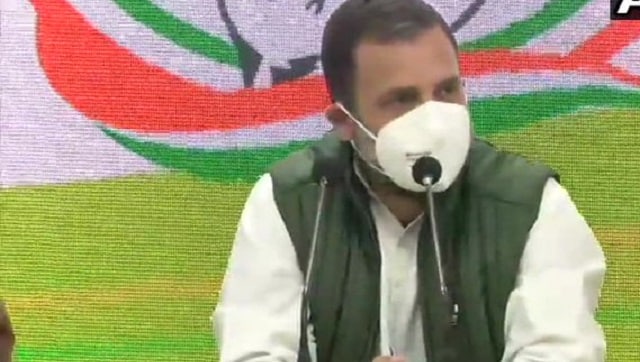 India
The Congress leader said that the Centre's lack of a clear strategy, and its hubris in declaring premature victory as the virus was spreading, has placed India in a highly dangerous position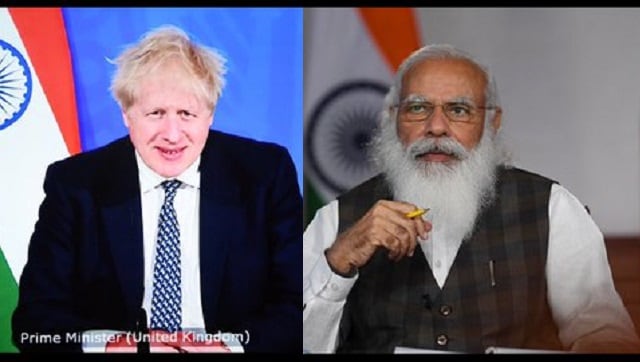 India
The countries agreed to negotiate a comprehensive and balanced Free Trade Agreement including an interim trade pact for delivering early gains
India
Naval hospitals are being opened for civilian use in various cities, Singh told Narendra Modi, while briefing him about the initiatives taken by the Indian Navy to help fight COVID-19