Wendy Doniger all over again: Hindutva forces targeting scholar MM Basheer is plain wrong
The manner in which a Ramayana scholar MM Basheer from Kerala was targeted for writing a series on Ramayana reflected an intolerant mindset of the fringe.
Raskhan, Taj and Maulana Hasrat Mohani are some of great Muslim poets whose verses on Lord Krishna are as powerful an expression of love and devotion as Mira and Surdas. More recently, a Christian Jesuit father Kamil Bulke was known as a scholar on Ramayana and had earned unqualified adulation from scholars of Hindu religions for his interpretation of Ramcharitmans' verses.
Father Kamil Bulke died in 1982 much before the emergence of a lunatic fringe of the Hindutva family which enforces its own world-view of Hindu religion. Once again, the manner in which a Ramayana scholar MM Basheer from Kerala was targeted for writing a series on Ramayana reflected an intolerant mindset of the fringe. Basheer got threatening calls for writing on Lord Rama and attributing human qualities to the God.
Basheer is not the only one who described the limited personality of Rama. For instance, socialist leader Ram Manohar Lohia, in his brilliant eassay on Lord Rama, Krishna and Shiva vividly described Lord Rama's personality by saying, "another rich story is told of the limited personality Rama, of the circle of rules and constitution drawn around his authority which he never overstepped, to whose unquestioned submission he owes the three and four blemishes of his life." In Lohia's essay, Rama's virtue as a character bound by social codes is extolled to no end.
But scholarly debates have never been forte of Pravin Togadia, Mahant Adityanath, Sadhvi Ritambhara and Dinanath Batra. Though it is still unknown as to which organisation is responsible for persecuting Basheer, there are ample evidence to prove that an American indologist Wendy Doniger had faced the persecution of the same kind by this fringe of the Hindutva forces. Her two books – The Hindus: An Alternative History and On Hinduism - were pulped by the publishers (Viking Penguin and Aleph-promoted by Rupa publishers) without assigning any reasons during the UPA regime in March 2014. Obviously, the publishers found the heat turned on them by Dinanath Batra too unbearable and recalled the books. Batra had filed cases against the publishers and Doniger and accused them of distorting Hindu mythologies and religious texts with sexual overtones.
What is particularly disturbing is the trend that Hinduism, despite its varied hues, is sought to be made into a homogenous entity. Apparently, Ramayana has different versions which are often critical of Lord Rama's conduct. In Tamil nadu, Periyar's movement, that resulted in Dravidian assertion in Tamil Nadu, was founded on philosophy that contradicted North India's version of Ramayana.
However a radical group known as loony fringe of the Hindutva family is never hesitant to articulate its views on Hinduism and idea of India. This was also reflected in VHP leader Pravin Togadia's demand to enforce two-child norm on Muslims to check their population growth. The fact that Togadia's views found resonance in section of the Sangh Parivar raises concern. This is not the first time Togadias and certain sadhavis have been using language designed to stoke communal tension. With the BJP ruling at the Centre and Narendra Modi as the helm, these provocative utterances draw much attention. But the reality is that the governments, irrespective of their political denominations, have hardly taken any effective measure to counter this streak of growing intolerance.
Find latest and upcoming tech gadgets online on Tech2 Gadgets. Get technology news, gadgets reviews & ratings. Popular gadgets including laptop, tablet and mobile specifications, features, prices, comparison.
Entertainment
Vijay's Master will be the first movie to release in Kerala theatres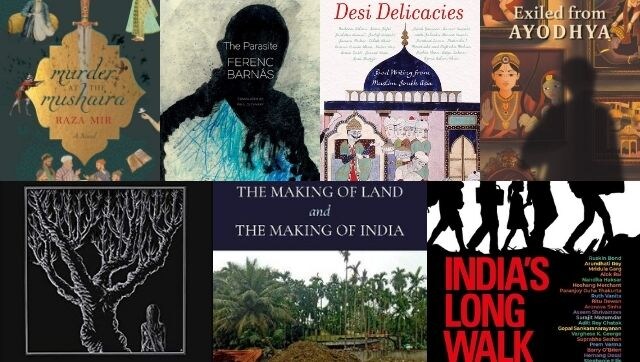 Lifestyle
Our weekly roundup of books that should be on your radar.
India
The UDF had moved the resolution against Speaker P Sreeramakrishnan in the wake of allegations against him in the dollar smuggling case and over the alleged extravagance in the various construction activities carried out in the Assembly complex