Watch: The latest Pepsi ad takes a dig at FTII protests and it's not at all cool
The latest Pepsi ad takes a dig at the protesting FTII students and comes across in poor taste.
Pepsi is known more for its brand ambassadors and creative ad campaigns than the actual USP of the product. From the Indian Cricket team to Bollywood stars and from "Yeh dil maange more' to 'Oh yes Abhi', the brand has managed to keep a finger on the pulse of the nation with its marketing.
However, the brand's latest television ad, 'Pepsi thi pi gaya', seems to be in poor taste (no pun intended).
The promo shows a group of protesting college students complete with slogans and billboards. The scene looks very familiar to those following new channels — as the setting of the ad closely resembles the strike by the Film and Television Institute of India (FTII) students in Pune.  The FTII students have been on the warpath with the administration for months over the appointment of Gajendra Chauhan as director.
To take this comparison further, we have the leader of the morcha declaring that their four-day hunger strike will go till the college administration agrees to their demands. Several FTII students have also gone on an indefinite hunger strike in the last few weeks.
But the comparison ends here.
In a seemingly insensitive twist, the ad shows a young student lured by a bottle of Pepsi, and drinking it just as their leader tells a news reporter that the fasting students will not relent. As everyone stares at him dumbfounded, the offender merely shrugs and says 'Pepsi thi yaar, pi gaya' (There was Pepsi, I drank it) in a cavalier manner.
This leads to the reporter disregarding the agitating students and the leader trying to rectify the situation.
While the message of the ad is clear — Pepsi is irresistible — the timing and attitude of the ad comes across as highly insensitive. The FTII strike has been going for weeks, has involved various politicians and film stars and is generally considered a serious issue. This ad merely shakes it off as a bunch of fickle youngsters tempted by a beverage.
Understandably, the FTII students are not very happy with it and have said so on their social media pages.
Not cool at all. #Pepsi http://t.co/JNJGcjpgxx https://t.co/3xEmsyusQP

— Wisdom Tree (@FTIIWisdomTree) October 13, 2015
Did Pepsi take a dig at #FTII hunger strike? @resulp @Chemburstudio @ushajadhav @Memewala @talwar_karan @scroll_in http://t.co/RAgO0jY3nI

— Wisdom Tree (@FTIIWisdomTree) October 13, 2015
Several other Twitter users, including Bollywood actress Swara Bhaskar, also pointed out that Pepsi's dig at FTII protests was uncalled for.
A pretty obvious dig! So not cool! #crassadvertising https://t.co/4jzpSOaGst

— Swara Bhaskar (@ReallySwara) October 12, 2015
http://t.co/6MyLx9beAa #notsocoolpepsi This is not just an insult to #FTII but to whole students movements ! Disgusting !

— gorvika rao (@gorvika) October 13, 2015
Pepsi new ad makes mockery of #FTII students strike

— Happy Birthday Priya (@Gurpartap_) October 11, 2015
Watch the full ad here
Owing to the criticism the TVC generated, Pepsi India issued a statement later to defend itself.
"At PepsiCo we take great care to ensure that our campaigns do not hurt viewer sensibilities. We would like to bring to your notice that the latest Pepsi TVC has no correlation whatsoever with the ongoing protest by the students of FTII and in fact, viewers are sure to have noticed, that in the TVC's fictitious situation, the placards are clearly opposing a fee hike in a college. The new 'Pepsi thi, pi gaya' campaign simply highlights the great taste of Pepsi through the eyes of its consumers," a PepsiCo India spokesperson said in a mail to Firstpost.
Find latest and upcoming tech gadgets online on Tech2 Gadgets. Get technology news, gadgets reviews & ratings. Popular gadgets including laptop, tablet and mobile specifications, features, prices, comparison.
Entertainment
A Suitable Boy is an official adaptation of Vikram Seth's classic novel of the same name, and stars Tabu, Ishaan Khatter, Rasika Dugal, among others
India
Bakri Eid commemorates the story in the Quran of God appearing to Ibrahim in a dream and commanding him to sacrifice his son as an act of obedience.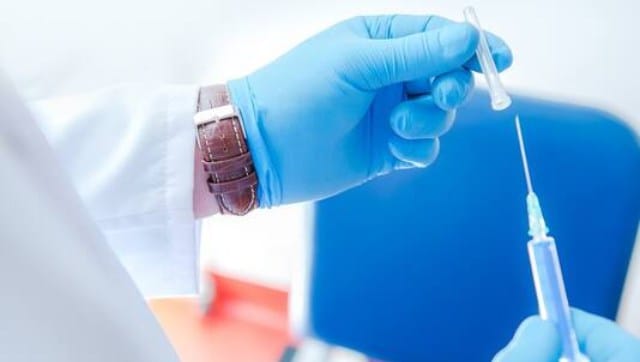 Health
According to the World Health Organisation, around 325 million people globally are living with hepatitis infection.