Watch: Mumbai's once iconic 'Padmini' taxis near the end of the road
Now, entering 2018, the number of Padminis on the streets of Mumbai couldn't be more than 200-300, and the number continues to drop at an increasingly fast pace. According to the government's rule, by 2020, no Padmini will be allowed to ply on the streets.
Close your eyes and go back about 10 years. Picture yourself standing at Churchgate station, or outside Chhatrapati Shivaji Maharaj Terminus, and calling a cab. Then picture what pulls up in front of you. In your mind's eye is the quintessential 'kaali-peeli' – Mumbai's Padmini taxi – with its sturdy body, gear shift on the side, low ceiling, colourful interiors and door handle that turns upwards instead of down.
Arriving in 1964, the Premier Padmini changed Mumbai's taxis forever. Originally known as the Premier President,​ this Indian version of the Italian Fiat 1100D was renamed Padmini in 1974, after the government reportedly objected to the name President.
The Premier Padmini, named after the queen of Chittor, was the preferred car of the Indian upper middle class, and especially a favourite among women, celebrities and young buyers. Actors Rajnikanth, Dev Anand and Aamir Khan have all been known to have owned a Padmini. The car, lovingly called the 'Pad', was chosen for its sleek, but sturdy style, as opposed to Hindustan Motors' bulkier Ambassador that found itself associated with politicians and bureaucrats.
But the Ambassador, aside from being 'the politician's choice', was also the official taxi of the city of Kolkata.
The Padmini got its turn, when Mumbai's public transport authorities decided to use it as the city's taxi, a decision helped by the setting up of a production unit in Kurla.
"It was an iconic car because one type of vehicle was used by the taxi operators, only one type. There was no other model except Premier Padmini car, and it's a 50-year-old vehicle," said Mumbai Taximen Union chief AL Quadros. At their peak, there were almost 65,000 Padmini taxis on the streets of Mumbai.
But soon, the Padmini's empire began to lose its sheen. With liberalisation came an influx of cars from foreign manufacturers that proved more efficient. In 2000, Premier Automobiles stopped manufacturing the Padmini at their Kurla plant. In 2008, the government decided that in the interest of public safety, taxis older than 25 years wouldn't be allowed to ply on the streets. In 2013, this rule was changed to pull off the streets taxis older than 20 years, sending more Padminis to the scrapyard. By this time, Hyundai's Santro and Maruti Suzuki's Wagon-R had begun to replace the older Padmini as taxi, and commuters also seemed to prefer these newer, less-rickety taxis.
But the iconic car has been immortalised in the film reels of Bollywood – playing an important role in movies like Taxi Taxie (1977), Gaman (1978),  Sadak (1991), and Taxi No. 9211 (2006). 
Now, the number of Padminis on the streets of Mumbai is estimated to be no more than 300, and continues to drop. According to the government's rule, by 2020, no Padmini will be allowed to ply on the streets.
Find latest and upcoming tech gadgets online on Tech2 Gadgets. Get technology news, gadgets reviews & ratings. Popular gadgets including laptop, tablet and mobile specifications, features, prices, comparison.
Sports
Chelsea, who spent nearly $300 million on new players ahead of this season, dropped to eighth place and Lampard acknowledged he is under pressure to keep his job.
Sports
The agreement will enable Bolivia's most successful club to tap into the City Football Group's (CFG's) expertise including in the areas of scouting and coaching.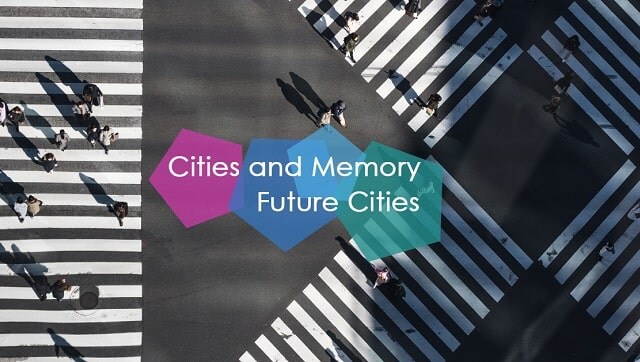 World
Future Cities is the latest venture helmed by the team of Cities and Memory, a larger global collaborative project, which in its current stage covers more than 100 countries and territories.