Want to avoid being forcibly married on Valentine's Day? A handy guide to avoiding Hindu Mahasabha
When it comes to Valentine's Day activities, it's not at all funny how right-wing groups go around harassing couples. But here are some methods to avoid them.
When it comes to Valentine's Day stories these days, the people getting the most coverage in India seem to be the ones who really hate it: Such as Hindu Mahasabha, a right-wing organisation based in Western Uttar Pradesh. Hindu Mahasabha most recently made headlines when they threatened to marry off couples caught roaming in public or even those who post and share lovey-dovey messages on Facebook or WhatsApp. They've even got a social media team ready to stalk unsuspecting amorous couples, says a report in Times of India.
Of course the anti-Valentine's day crusade by right-wing groups, and the way they go around harassing couples, very often from the middle and lower-middle class, is hardly cause for humour.  Let's face it. These groups won't ever come barging into a Taj hotel in the heart of Central Delhi. Given that right-wing groups now feel empowered enough to air their views on a more regular basis - and even come up with 'social media' teams -  it's obvious the political and cultural discourse has fallen to an all new low in the country. But the ridiculousness of Hindu Mahasabha deserves to be mocked.
In that spirit, here are some methods we suggest you can use to avoid the right-wing group. Disclaimer: None of these might actually work, so we suggest you stay put at home and celebrate your 'true love' another day.
1. Ditch those symbols of 'paschim sabhyata' (aka Western Culture)
Who says Valentine's Day means you need to roam around with roses and a box of chocolates for your beloved. Go for a 'gende ka phool (Marigold) and a box of mithai in your hands. If someone asks why, say its because your brother/sister (point to boyfriend/girlfriend) has cleared IIT. No saffron-clad guy will hit you for carrying around these things. Or roam around with a gladiolus flower bouquet. If you are caught, saying its a gift for the coaching sir. Seriously only old people are given gladiolus flowers.
2. Forget WhatsApp. It's too damned unsafe.
You might send a love message to your crush and if he/she has crap privacy settings on their phone, a jealous friend could see it and show it to the Hindu Mahasabha. And that's it. Marriage. Alternatives to WhatsApp that you can and should use are Telegram, Snapchat and Confide, etc, which ensures that your message will get deleted in seconds. If you use Telegram, make sure you set it so that the message only appears for 2 seconds. This way there's no proof that you sent a love message. Useful for all around the year, if you don't want the parents to know about your significant other.
3. Facebook settings
Who thought that privacy settings would matter so much on Valentine's Day? Well they do. For starters change your location to a more distant place like Nice in France or Texas. That way you're off the surveillance radar. If you still want to post loving messages on Facebook, just make sure that only you and your beloved can see them. Tinker with the privacy settings, make sure nothing is visible to the general public. Better still to chat. Also if anyone direct messages you for your address, note that this is the HMS, so just give your pesky neighbour's address.
4. Go on a group date
Make it a large group date, and ask everyone to wear saffron headbands and on their hands. If caught, say you guys are also out to stop couples from celebrating Valentine's Day.
5. Carry a mangalsutra, and/or wedding bands
If caught say you're married recently and live in a tiny house and your parents sent you out to pro-create and have tons of babies for the benefit of the Hindu religion. PS: This one is best played really cool and with a lot of guts.
6) Fake parents
.If you're afraid of parents finding out about your significant other and don't want them to hear about it from the Hindu Mahasabha, please hire/invest in fake parents. Keep fake numbers ready to hand out to the Hindu Mahasabha guys so that when they call them, these fake parents can talk about how they know about you guys being a couple, are totally cool with it and are actually planning your engagement.
7. Run.
Seriously, make sure if you know where all the mall/park exits are and be ready to jump the walls in order to get away from these guys.
Find latest and upcoming tech gadgets online on Tech2 Gadgets. Get technology news, gadgets reviews & ratings. Popular gadgets including laptop, tablet and mobile specifications, features, prices, comparison.
News & Analysis
WhatsApp has released a clarification on how the new policy is different, what has changed, how the new policies work for business accounts and personal messaging and more.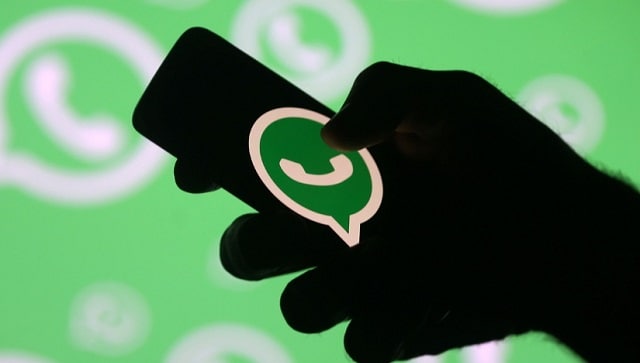 News & Analysis
The petition sought directions to the ministry of electronics and information technology to ensure that Whatsapp does not share any user data with Facebook or its associated apps.
News & Analysis
The petition, by a lawyer, has contended that the updated privacy policy violates users' right to privacy under the Constitution.