Viral video: Is this the cutest wedding song ever?
Chicago-based cappella group Gentleman's Rules' debut track is a clever throwback on the nineties boy band wave.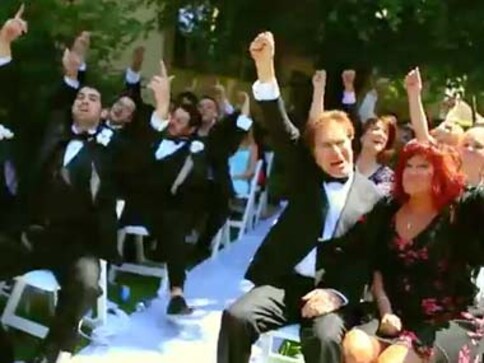 Not so long ago, Zindagi Na Milegi Dobara, complete with its urban coolness ended with a wedding sequence so cute that even feminists would want to rush to the altar.
Good looking men and women in better looking clothes danced and jived their way down the aisle.
Only, like with most things Bollywood, a video surfaced on YouTube that showed the world, a smarter, more spontaneous footage of a real wedding where the couple and their friends throw rituals to the air and dance their lives off to the wedding.
Gentleman's Rules' debut video almost looks like a well-produced, sleek spin-off on the latter in a lyrical '90s boy-band rhetoric. Pretty boys in perfectly tailored suits, a spunky pop-rap twist to a classical track staple at American weddings, Gentleman's Rules is all set to give Justin Bieber stiff competition for iPod space in the lives and times of the new VH1 generation.
Watch video:

The song by the 10-member Chicago based cappella band is a clever fusion of German baroque composer Johann Pachelbel's renowned composition Pachelbel's Canon and rapper Nelly's single 'Ride Wit Me'.
The song takes off with the soothing strains of Pachelbel's violin and soon breaks into a sugary rendition of Nelly's otherwise snappy Ride Wit Me. A faint hint of a classical chorus underlies the peppy tempo of the song, which is broken into by occasional interludes from Pachelbel's work.
And video is a literal interpretation of classic-meets-contemporary chic that the song is, and understandably, revolves around a church wedding gone wonky. Boy bands might have been a thing of the past but Gentleman's Rules might just rewrite the game!
also read
Entertainment
Creed III is the third installment in the successful franchise and is Michael B. Jordan's directorial debut.
Entertainment
Embrace the vibrant spectrum of love, acceptance, and authenticity this Pride Month as Netflix India proudly presents a captivating collection of LGBTQIA+ films and series.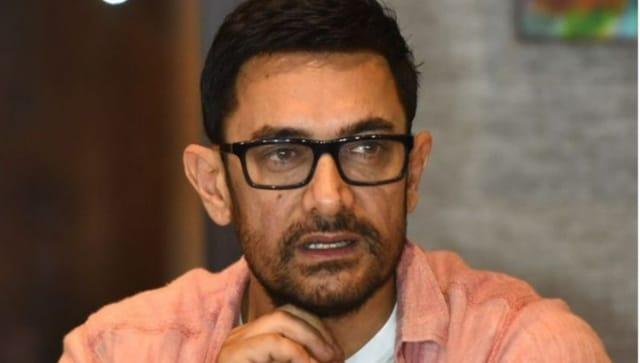 Entertainment
Producer Mahaveer Jain made a huge revelation about the Laal Singh Chaddha star that how he put his life at stake by not attending underworld parties in the 90s