Vegetarian and proud: Mumbai restaurants with the best global vegetarian cuisine
If you are a vegetarian then this is a cruel world for you. Don't worry we have some options for you.
By Rutu Shah
If you are a vegetarian then this is a cruel world for you. Don't worry we have some options for you.
Ovenfresh, Dadar West
The Shivaji Park eatery boasts of a menu with a mix of Italian, Mexican, French, Swiss and other Mediterranean dishes. The restaurant - which also has a bakery - usually has a long queue of diners. We recommend the Mezze Platter, Sizzlers and the Ovenfresh Special Nachos. They have eggless desserts and bakery products so don't forget to pick up the fluffy Blueberry Muffins on your way out.
Meal For Two: Rs 1,000 + taxes
Burma Burma, Fort
For those who haven't been to this delightfully kitsch restaurant, you are missing out on a lot. With modern Buddhist-monastery-like surroundings and colourful parasols hanging from the ceiling, the restaurant is one of the very few in the country serving authentic Burmese food and that too with an all-vegetarian menu. Their Mandalay Laphetthoke – tealeaf salad, Chilli Mushroom Paukse – steamed buns stuffed with sweet-spicy mushroom filling and Oh No Khowsuey are must tries.
Meal For Two: Rs 1,000 + taxes
Ithaka, Lower Parel
When even their shawarma is made with paneer, you can rest assured that this restaurant is going to make all your vegetarian dreams true. You can head there for a quick snack of Harra Hummus – creamy hummus flavoured with coriander and earthy Mushroom Capuccino. Or, tuck in a hearty meal of Sesame Coated Paneer with Spicy Cream and Broccoli Creamy Rice.
Meal For Two: Rs 2,000 + taxes
The Rolling Pin, Lower Parel
This is a dessert bay/boulangerie/cafe but the kicker here is that it has done a special favour to vegetarians and made the menu completely egg and meat free. Waffles, cakes, cheese cakes, salads, pizzas, pastas – everything here is a mix of international fare. You can also try a vegetarian Black Burger.
Meal For Two: Rs 600 + taxes
Quattro, Lower Parel
Another vegetarian stalwart of Lower Parel, sitting pretty with the likes of Riso, Spice Klub, Ithaka and Rolling Pin, Quattro is known for its Mexican and Italian fare at affordable prices. They also have a menu dedicated to molecular gastronomy. Try the Bruschetta topped with cherry tomatoes, mozzarella, balsamic pearls and parsley foam or Smoked Camembert served with roasted fresh garlic, ciabatta sticks, rye cheese cranberry slices and honey caviar.
Meal For Two: Rs 1,500 + taxes
Asian Street Kitchen, Girgaon
Affordable Asian cuisine is every Mumbaikar's dream and when that comes with an all- veg tag, it makes animal lovers the happiest. So if you are in the mood of skipping the ghar ka daal chawal and want some Vietnamese Pho, head to Asian Street Kitchen. It won't disappoint. The restaurant also offers a set lunch menu from Monday to Friday.
Meal For Two: Rs 1,200 + taxes
38 Bangkok Street, Fort
Here you will get Asia on your platter, quite literally. With cuisines like Malaysian, Indonesian, Chinese, Vietnamese, Thai and Japanese, this place makes vegetarian food also taste different and interesting. Apt for a quick budget meal around your office, the restaurant is an ideal place for a meeting over lunch. Try their Laksa Penang and Klau Kaek – banana fritters with honey.
Meal For Two: Rs 800 + taxes
Spesso Gourmet Kitchen, Nariman Point
The eatery deserves its title of 'gourmet' for they have managed to wow even the meat-lovers with their vegetarian Italian and Mexican fare. You must try their Chocotini, Fungi Misti Trifoliti and French Gratin.
Meal For Two: Rs 1,400 + taxes
Zen Café, Lower Parel
Known for their creamy coffees, hummus and zen-like interiors, this place has made a reputation for its simple menu which offers various salads, wraps, pizzas and platters. This hidden gem of the city is ideal for quality food and good portions. They have a fresh and healthy Barley Salad which makes for a nice lunch.
Meal For Two: Rs 900 + taxes
Riso, Lower Parel
Riso has made its mark in the vegetarian community for its excellent Italian fare. Again belonging to the Lower Parel family of vegetarian restaurants, you should give this place a visit while you are trying to exhaust your list of restaurants in Lower Parel.
Meal For Two: Rs 1,400 + taxes
Burrp is owned by Network18 (which also owns Firstpost)
Find latest and upcoming tech gadgets online on Tech2 Gadgets. Get technology news, gadgets reviews & ratings. Popular gadgets including laptop, tablet and mobile specifications, features, prices, comparison.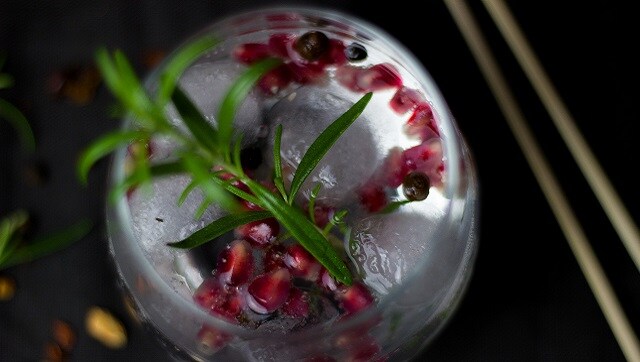 Lifestyle
The spate of gin launches in India aims to change preconceived notions about the spirit, widen its audience, give them a range to choose from and in the process, find their own gin identity.
First Cricket News
Head coach Anil Kumble had said that the team could not play Gayle against Sunrisers Hyderabad last week because he was down with food poisoning. The 41-year-old also missed the following game against KKR on Saturday.
Health
Growing your own food, especially via kitchen gardens in urban areas, is one effective way of maintaining your connection with nature and reaching the above-mentioned health goals even during the COVID-19 pandemic.