Use your genes to fit into those jeans: Genetic testing can help craft your diet, fitness plan
We can use our genes to lose weight: Since our unique genetic predisposition determines how our nutrition and fitness genes work, we can map the foods we eat and what exercises most benefit us, to help us lose weight and to also sustain the weight loss.
In the relentless quest for weight loss, we've tried every diet fad — from no carbs to no fat to no gluten to no sugar to no dairy — and all forms of exercise, with little impact on the weighing scale. While searching high and low for a miraculous cure for weight loss, we do not know that what we're seeking is right in front of us. In this case, it's actually inside us — our genes.
Yup! A little known fact about weight loss, which our dietician and personal trainer may not want us to know, is that we can use our genes to lose weight. Since our unique genetic predisposition determines how our nutrition and fitness genes work, we can map the foods we eat and what exercises most benefit us, to help us lose weight and to also sustain the weight loss.
While there are a few companies in India that offer genetic testing for weight loss, like Mapmygenome and Adam's Genetics, I tried The Gene Box (TGB), founded by cancer survivor Shiraz Siddiqui and geneticist Pranav Anam.
This is how it worked. TGB took my DNA test by sending someone home to collect my saliva sample. After six weeks they sent me my Genetic Assessment Report. This report gave me an insight into my body makeup to understand what was unique about me. TGB's nutritionists analysed my results and designed a diet-exercise programme that worked specifically for me. Despite my skepticism, I gave it a shot, and was quite pleased when I lost two kilos in a month without working out more or scrimping on food.
WHAT YOU EAT
The old adage 'you are what you eat' plays a major role in determining our health and wellbeing. Our genetic make-up impacts our eating behaviour, the metabolism of different foods and the way our body is fuelled with the foods we eat.
Similarly, our genetic variations affect certain metabolic traits, which dictate what our dietary needs and requirements are. The response to food, therefore, varies from individual to individual. That is why some people can eat as much as they want and never gain weight (we hate them, of course).
So, for example, if A eats a slice of cake, the next day he'll put on half a kilo. When B eats the same cake his weight will be unchanged. The reason is that A's body is genetically unable to metabolise the calories coming from carbohydrates and fats.
TGB analysed my genes for 18 metabolic traits (like response to fat, intolerances, type of muscle and endurance) and gave me tailor-made dietary recommendations that worked best for me.
For example, I was told that my Vitamin D, B6 and C requirements were high. I was also a slow metaboliser of caffeine and my salt sensitivity was high. This was followed by a detailed explanation of what the metabolic categories meant to me and I was then provided personalised nutri-genetic based recommendations. I was told to switch to sea salt, canola oil, sunflower seeds and take vitamin supplements. Fortunately for me, 10 per cent of my diet could include dessert. What better news for someone with a sweet tooth!
To put it simply, we can actually determine the diet that will help us lose weight, while being happier and healthier, without cutbacks or starvation. It's far better than going to a dietician who'll prescribe a cookie-cutter and unsustainable weight-loss programme to follow.
HOW TO EXERCISE
TGB also determines what fitness programme our body best responds to. You can even be among the lucky few who don't need to exercise!
I, of course, have no such luck. I was told that I had to exercise. Mild to moderate intensity exercises like brisk walking, alternate jogging, moderate swimming, yoga and strength training could benefit me. I followed TGB's exercise programme by reducing my workouts to less than an hour a session and to three-four times a week, instead of five. This not only meant less effort for me but it also gave me better results!
 DISEASE CONTROL
We cannot prevent any health-related disorder unless it is identified and predicted. TGB gives a risk prediction for health conditions based on our genes, including illnesses we have a propensity towards. It uncovers crucial information about our body by identifying our unique pattern of genetic variations, our genetic make-up and possible lifestyle-associated risks.
To offset these risks TGB recommends specific and healthy lifestyle changes.
For example, I was informed that I have a propensity towards stroke. To prevent the onset of this, it was recommended that I avoid MUFAs and exercise regularly.
For fitness enthusiasts, genetic analytics is quite a step forward in personalised healthcare. Because we know so little about our own body, it's great to understand how genes affect our lifestyle and wellness. Is there really a better way to lose weight and stay healthy?
Meghna Pant is an award-winning author, journalist and speaker whose new book The Trouble With Women will be published by Juggernaut in September. You can follow her on Twitter @MeghnaPant.
India
54 percent of patients think telemedicine is not reliabile, 30 percent aren't comfortable with technology and data privacy is an area of concern along with regulatory approval for LEO-based internet access.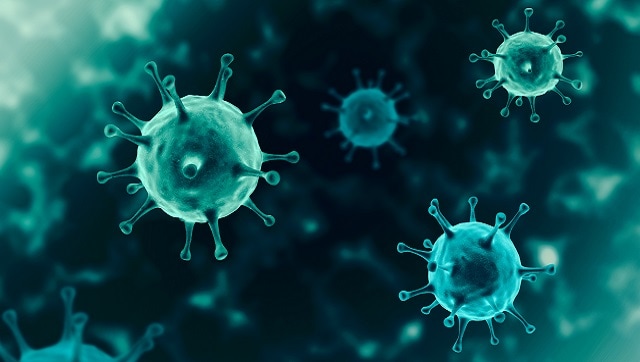 India
The second wave of coronavirus in the country between March and May killed thousands and infected lakhs, overwhelming the health infrastructure
World
It underscored its role as the largest contributor of peacekeeping forces among the seven permanent members of the UN Security Council