Understaffed and overcrowded, juvenile homes are hell holes rather than reform centres
There is a lot of discrepancy between the Juvenile Justice Act, 2000, on paper and in practice.
Disclaimer: The views and opinions expressed here are solely those of the writer and other contributors. These may not necessarily represent the opinions held by their employers or the organisations with which they are working.
According to the Juvenile Justice Act, 2000, individuals below the age of 18 who have come in contact with the justice system as a result of committing a crime or being suspected of committing a crime are referred to as "children in conflict with law". Children in conflict with law are placed in institutionalised care by the Juvenile Justice Board and the goal is to reform them and rehabilitate them back into the society.
On 9 June, 2016, a juvenile was booked for sodomising an inmate at David Sassoon Children's Home (DSCH). Last year in May 2015, a similar case had been reported where a 17-year-old boy lost his life due to a series of traumatic sexual assaults.
So what is happening in the name of reformation and rehabilitation? Why is the reality of such places rather sordid?
Most government agencies in India act as special homes and observation homes. Thus, in many places, children in conflict with law and children under care and protection are housed within the same quarters even though the law states otherwise. According to Sameer Shaikh, a senior social worker, "There is a need to keep these two groups separate, and further categorise children into sub-groups according to their age."
Mixing these two groups leads to a number of issues. For starters, staff-members look at children in conflict with law with a lot of contempt, and adopt a more sympathetic outlook when addressing children under need of care and protection. This differential treatment obviously angers the juveniles in conflict with law, and they take it out on the children who have been placed in the special home under care and protection. Thus, the very purpose behind placing the children in the home gets beaten!
Most special homes in India are characterised by crumbling infrastructure. These places display dilapidated standards of hygiene. Basic facilities such as bathroom and cleaning facilities are abysmal. The food and clothing provided are sub-standard.
How can reformation take place when basic needs of the child are not being met?
Many special homes face shortage of staff. At DSCH, for instance, the number of children vary between 120 and 150. There are not enough staff-members to cater to the needs of all the children. Many observation homes like the one in Bhiwandi do not have proper time-tables for the children. Sameer mentions how children in these settings have nothing to do and often sleep till noon. "Children must have a proper routine. They must be kept busy at all times. Unless they are constantly engaged in constructive activities, they will not give up their old ways," he says. In contrast, there are homes, like DSCH, where children have a fixed routine with no flexibility. In these situations, children residing in the home get extremely rebellious. Sometimes, they behave in a passive-aggressive manner with authority figures. There is a need to strike a good balance between structured activities and keeping time aside for children to do as they please for a certain amount of time.
In most special homes or observation homes, around 12 to 20 children share a room. The rooms are usually small and feel crammed due to overcrowding. There is no privacy, and as the spaces are cramped, levels of irritation and annoyance are high, because someone or the other is always around to create a certain level of disturbance. Overcrowding often leads to violent fights over trivial issues.
Having had the opportunity to personally work at DSCH in the capacity of a counsellor, I got a chance to examine the daily routine of the children living there. Fifteen to 17 children are cooped inside a room from 4:30 pm to 5:30 am. In between, they are only allowed outside for half an hour at dinner-time. Being caged inside a room for such long hours makes children bored and frustrated. Television is the only source of entertainment, and with the violent and sexually explicit media content available these days, it is not uncommon to see them becoming less sensitive to the pain and suffering of others, and more likely to engage in aggressive behaviour.
How productive would you be if you were caged in a small, dingy room with 10 other people and only the television to keep you company? How positively would you perceive the world around?
It is no surprise that a 2013 report by the Asian Centre for Human Rights (ACHR) stated that "juvenile justice homes….have become India's hell holes where inmates are subjected to sexual assault and exploitation, torture and ill-treatment, apart from being forced to live in inhuman conditions." The report went on to highlight 39 cases of repeated sexual assault on children in juvenile justice homes, including government-run observation homes, children's homes, shelter homes and orphanages.
There is a need for government bodies to employ staff with proper training and expertise. There should be a provision for qualified counsellors to address the needs of the children on a regular basis. During individual counselling sessions at DSCH, it was brought to my notice that lots of children had been groomed into the sexual abuse process, and many didn't realise they had been victims of the same. In a few cases, with the passage of time, the victims had become the perpetrators. According to Trupti Pandya, a counsellor who works in special homes in Mumbai, the staff is often aware of issues of sexual abuse but believes in sweeping it under the carpet instead of addressing it. Sometimes, they are in plain denial.
With proper counselling and the right intervention, reforms do happen. "There was a boy who had sexually abused another individual and had been brought to the home. Instead of labelling him as a 'rapist', proper therapeutic intervention was done. The boy was also given vocational training in housekeeping. In the end, he did experience a transformation," shared Sameer.
But, how can you address an issue if you fail to acknowledge its presence in the first place?
Success stories, like the one shared by Sameer, are unfortunately exceptions and not the norm. Out of all the children placed in observation homes, less than 10 percent actually reform. Most get exposed to a more violent environment and are drawn towards committing more serious crimes in the future. There is a lot of discrepancy between the Juvenile Justice Act, 2000, on paper and in practice.
According to Charushila Wankhede, an arts-based therapy practitioner based in Pune, who works in observation homes, "These children already come from vulnerable backgrounds. The setting of an observation home has its own share of additional challenges. A child in an observation home does not enjoy the same privileges as a child going to a regular school. It is unfair to judge them on the same parameters." She acknowledges efforts put by the staff to rehabilitate the children but, in her opinion, "these efforts are not integrated together. Usually efforts to rehabilitate are made in accordance with whatever resources are available, rather than what the child wants. For example, if the child wants to develop a career in the field of electronics, but, at that particular time, the observation home is only offering a course in welding, the child will be forced to learn that. His areas of interest are not taken into account."
How would you feel being forced into taking up a career against your will? To what extent would you see yourself excelling in that field?
Charushila also commented on the challenges of working with a floating population. "In observation homes, separate systems of interventions must be in place for floating population and fixed population. It is difficult to devise long-term individual programmes after needs-assessment with regards to a floating population. The government must make some provisions to ensure they come for counselling and therapy even after they are released."
While many NGOs work in observation homes, there is lack of coordination between them and the government bodies in terms of the larger picture. According to Charushila, "Both parties need to set achievable goals, fix a proper schedule, and ensure follow-ups. Only then can a difference be observed." Many NGOs operating in this setting have limited field knowledge of the population with whom they are expected to work. They do not coordinate amongst themselves to comprehensively design a different plan for each child. It is essential for them to understand that every child in the setting has different needs. They must work supporting one another to ensure that every child has access to a pool of resources which he or she can utilise for building a better future.
Trupti Pandya echoes the same thoughts. According to her, "If the government actually has the vision to bring about transformation in children, a lot of groundwork needs to be done. Basic things like nutrition and sanitation need to be in place. Children should be provided with a safe environment and lots of vocational training programmes to help build their future. The staff should be sensitive and trained to handle the children at emotional and physical levels."
Special homes in India need an immediate makeover. Counselling must be made mandatory. The staff needs to be regularly trained because, many a times, they are overworked and suffer from stress. There is also the issue of misappropriation of funds. Thus, regular inspection and monitoring must be done. The whole objective of the juvenile justice system is to ensure children get access to a better quality of life, education, and are integrated successfully into society. Unless proper steps focused on enhancing education programmes, counselling and therapeutic interventions, health and hygiene, vocational training, extra-curricular activities are taken, this vision will not become a reality. Thus, there is a need to critically reflect on our actions and think: is our system actually pushing children into becoming that very version of themselves which we don't want them to be?
Divya Srivastava is a counsellor and psychotherapist based in Mumbai. She runs her own organisation called The Silver Lining which addresses issues related to mental health.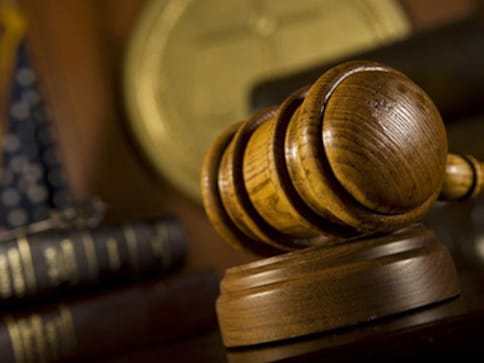 India
Two teenagers were sentenced to life imprisonment for the murder of a 16-year-old by a sessions court in Jhabua, Madhya Pradesh in what could be the first case under the amended Juvenile Justice Act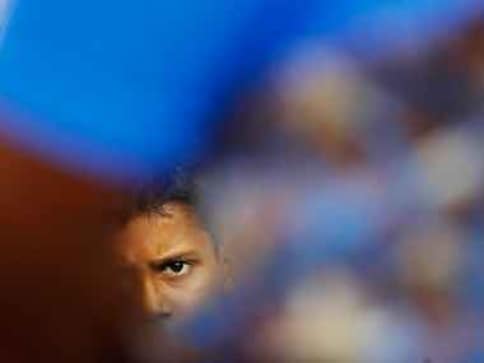 India
Why is India failing its juveniles? National statistical data indicates that even juveniles who have been found to have reformed are not being given a fair chance to enter mainstream life
India
The sheer volume and quality of news coverage has sparked a debate on media reporting on underage suspects.