Turup: Chess, caste, religion come together in this film to make a compelling point
Chess, casteism and religion come together in a compelling cocktail in Ektara Collective's film Turup | #FirstCulture
The surroundings of TT Nagar in Bhopal evoke a certain nostalgia, even for those who're only visiting. The vast area is riddled with sarkari quarters and bastis that are cushioned by trees growing out of their porches. The roads part the landscape widely, crossing at chaurahas. Each of these chaurahas has a raised platform, built around a tree. One such chauraha, called the Chakki Chauraha, is where most of Turup takes place.
Turup, an indie drama made under the aegis of the Ektara Collective, encompasses political allegories with a premise so deeply intersectional, it's hard to articulate a synopsis of it. After being counted among the best films at the Jio MAMI Mumbai Film Festival, Turup will now be screened at the Göteborg Film Festival in Sweden. Four other Indian films will also be screened here.
Turup tells the story of three women, leading very different lives, who push the boundaries of caste, religion and patriarchy in the midst of a community chess tournament played by men. There's Lata (Madhu Bhagat), a young woman who works as a sweeper, in love with Majid (Syed Saim Ali). Majid is employed at the home of Varun (Abhinav Kumar) and Neelima (Nidhi Qazi).
Fears of a "love jihad" are on the rise and the Hindutva forces around Chakki Chauraha, led by Tiwari Ji (Anil Singh), wish to "protect" as many of their Hindu girls as they can. Majid and Tiwari Ji are incidentally strong contenders in the chess tournament, and having won their previous matches are set to face-off at the climax.
There is also Monika (Moulina Midde), a wise, elderly woman, who understands power dynamics better than most social scientists, and also works for Varun-Neelima. Between her work and savouring her love for chess when no one else is around, Monika also helps Neelima find a story that will revive her career as a journalist and eventually break free of the influence of her controlling husband. The roadside games of chess — the neighbourhood's cross-generational pastime — represent a perfect axis for all these stories to mediate with each other.
A lot is happening in Turup: Men are oppressing women, Savarnas are oppressing Dalits, Hindus are oppressing Muslims and the privileged class tyrannises the oppressed class. This is a theme that people may find in Chaitanya Tamhane's Court, but Turup supersedes the works of Tamhane or Nagraj Manjule (Fandry) in many ways, despite having a lower budget and reach.
Finesse of storytelling and formation
The filmmaking of Turup is a lesson in neo-realism with cleverly drawn parallels between caste, gender, class and religion.
The storyline, that sometimes gives a Kiarostami-ish feel, contains small, beautifully directed snippets which ratify the entire composition. One such snippet involves a scene where a government doctor directs her volunteers to gather women to meet their target for a sterilisation programme; just out of focus, Lata talks to an acquaintance Purnima (Sheela Rawat) about helping a friend in a similar interfaith relationship as hers.
The air of Turup though is uniformly lighthearted, which is rare for films focusing on issues as grave as these.
Every character has a weakness and every character is capable of finding its strength. Turup keeps a certain distance between its characters, as dictated by social boundaries. At the same time, they also engage in humor and chit-chat, bound by the Bhopali tradition of tea-betting and the hobby of chess.
The Turup soundtrack is also very inclusive. It features three songs sung by Sangeeta Lahiri Shrivastav and Devnarayan Saroliya based on Kabir's soulful lyrics and inspired by Shafi Fakir and Fariduddin Ayaz. The music is performed by a local folk group with artistes from the Malwa region.
The message of Turup
In 2014, Bhopal saw a rise of "love jihad" campaigns with most cases emerging from working class settlements. At the same time, casteism in the urban milieu has been reported in the state of Madhya Pradesh, ranging from instances of members of upper castes destroying properties built by the SC communities or the nomadic tribes being allegedly harassed by the police.
In this scenario, a film like Turup trumps bigotry. However, instead of simply being a film that takes a dig at the hierarchy of persecution, its actual motive appears to be more concrete. Besides dealing with the topmost autocrats, Turup strips the entire pyramid of privilege and makes every oppressor question his position in the hierarchy.
Towards the climax, when asked who will win the final between Tiwari and Majid, one of the tailors working in his shop responds, "Apna wala hi jitega, koi bahar ka thodi na jitega." (Ours will win, not some outsider). Hearing him, another tailor replies, "Apan bhi toh bahar se hi aaein hain, jab kahin aur jagah nahi milti thi toh log yahin aake baste the, aur aaj tum andar aur bahar ki baatein kar rahe ho?" (Aren't we all outsiders? when people couldn't find places to settle they'd come here and today you're talking about "us and them"?).
The makers of Turup aren't interested in a cause-effect setup nor do they want to highlight how steeped marginalisation is (in society). What they want to establish is that people with lived experiences understand their plight better than anyone else and have the potential to fight it. The diligently tailored screenplay by Maheen Mirza and Rinchin put these people front and centre, and turns the tables on everything you'd possibly expect in a film of this essence.
This is where the oppressed take matters into their hand and puts the oppressors on the spot, where women explain to men, Dalits pick on Savarnas and the proletariat makes the bourgeois work.
In the final game between Majid and Tiwari Ji, Majid wins by playing the same moves Judit Polgar — the only woman grandmaster — played against Viswanathan Anand in 1999. The resemblance between Tiwari Ji and Anand at this moment is, they both know they've lost to a minority.
In Turup, chess is more than a metaphor. It's a character — played both on the board and in the film. At times, it makes you chuckle with its perfectly timed moves. At others, it leaves you wondering who played whom.
Find latest and upcoming tech gadgets online on Tech2 Gadgets. Get technology news, gadgets reviews & ratings. Popular gadgets including laptop, tablet and mobile specifications, features, prices, comparison.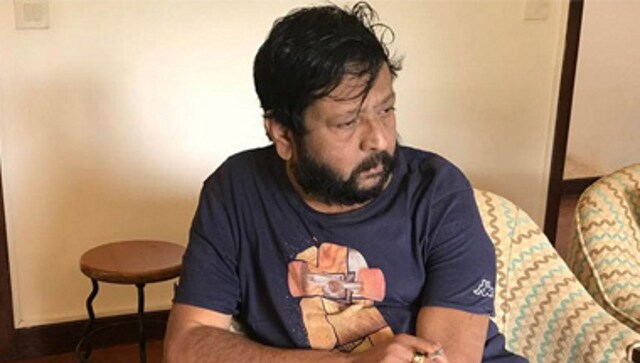 India
Born in Sathyanarayanapete, Bellary, Belagere moved to Bengaluru in 1984, eventually starting his tabloid Hai Bangalore in 1995.
Entertainment
One of my favourite kinds of Tamil cinema is the heavy-handed, predictable and alarmingly dramatic kind with aggressive songs, precise, staccato dishum-dishum sounds and wounds that look like smears of ketchup. Paattukku Naan Adimai was one of those movies.
Lifestyle
Akash Basumatari's documentary Mhari Topli Ma: Phang and Sonia Filinto's Bread and Belonging are studies in how shifts in social, cultural and economic behaviours directly alter our food habits — and identity.