Turn back time to bluer skies our promise to GenNext- #BringBackTheBlueSkies HawaBadlo- Towards cleaner air and bluer skies
This campaign features a new HawaBadlo musical called 'Turn Back Time- HawaBadlo V Mix'.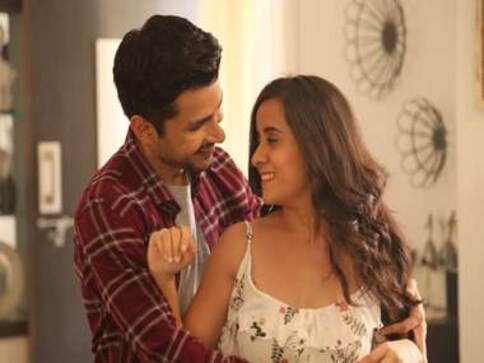 Most of urban India wakes up to haze and smog. The presence of very fine particulate matter in the air is the reason why the sun and the skies are hidden behind a thick veil of mist. How fine? This particulate matter (PM) is less than 2.5 micrometres, less than 3% of the diameter of a human hair! Seems hard to imagine that something so tiny is making the very air we breathe so toxic, isn't it? Believe it or not, PM2.5 is believed to be the primary reason for the deteriorating air quality in our cities.
Factors that contribute to elevated levels of PM2.5 primarily come from cars, trucks, buses and off-road vehicle exhaust (e.g., construction equipment, locomotive). Other operations that involve the burning of fuels such as wood, heating oil or coal and natural sources such as forest and grass fires also add to it. PM2.5 levels are most likely to be high on days with little or no wind or air mixing and during cold weather. According to international air quality standards, about 35 micrograms per cubic meter of air is considered to be a safe level. In recent days, Delhi, our nation's capital recorded PM2.5 levels of more than of 300!
A World Health Organization (WHO) global air database, in terms of pollution caused by PM2.5, mentions India as having 14 out of the 15 most polluted cities in the world. Not just Delhi or Mumbai, cities like Kanpur, Faridabad, Varanasi and Gaya also feature high in air pollution. These cities are followed by Patna, Agra, Jaipur, Patiala, and Jodhpur. This report puts a black cloud on the air quality and health of our burgeoning urban centres.
In a bid to keep to their commitment to sustainable development through the use of cleaner fuels, GAIL India has been supporting an independent people's movement called HawaBadlo. Started more than 2 years ago, HawaBadlo campaign is aimed at propagating a mindset change at an individual level, especially for the youth who can recognize and act against dangerous, in cases even fatal, effects of air pollution.
Poisonous particles due to air pollution can travel deep into the respiratory tract, quickly reaching the lungs. Scientific studies have linked increases in daily PM2.5 exposure with increased respiratory and cardiovascular hospital admissions, emergency department visits, and deaths.
GAIL India has taken a position in putting up a fight against pollution with their new campaign #BringBackTheBlueSkies to educate the masses on air- pollution. This campaign features a new HawaBadlo musical called 'Turn Back Time- HawaBadlo V Mix'. It's targeted at the youth of the country, inspiring them to take up the fight against air pollution.
The idea of the campaign is to connect with the youth and create a favourable impact on them. Music, Storytelling & Dance has an instant connect with the youth. The HawaBadlo V Mix video of #BringBackTheBlueSkies campaign has all of them along with the new generation Bollywood stars like Amol Parashar, the star of web series like Home and Tripling & Sarah Hashmi of Dil Dhadakne Do and Happy Phir Bhaag Jayegi fame and famous Bollywood singers like Harshdeep Kaur and Javed Ali. The Music together with Storytelling, Dance & next generation Bollywood stars & Bollywood singers should create a favourable impact.
The Hawa Badlo V Mix is produced by HANDYYMAN and has been co-written by Tanvir Ghazi (Pink) and Protiqe Mojoomdar (Halkaa, I am Kalam, Ishqeria) and music is by Bishakh Jyoti. The song has been specially mastered in the USA by the same engineers who have mastered international Hollywood hits like Moana.
GAIL India is striving to bring awareness that fighting air pollution cannot be just an individual task. Improving air quality must be a collective social effort. #BringBackTheBlueSkies campaign is dedicated to turning back time to better environments and bluer skies that we were once used to. #BringBackTheBlueSkies wants to bring about this transformation through perceptible action, change in our lifestyle choices and behaviour towards the environment.
This is a partnered post. 
World
The remarks by Taranjit Singh Sandhu, India's Ambassador to the US, came after he hoisted the national flag at the India House to celebrate the 75th anniversary of Independence Day on Monday in the presence of embassy staff and members of the Indian diaspora
India
The government on Monday said there is no established mechanism for ranking cities in terms of pollution and that the satellite data used for the purpose by private institutions is not validated by proper ground truthing.