Tulsidas' great act of reconciliation: Bringing together of the human and the divine in the figure of Ram
Driven to take the story of Ram to a wider audience, Tulsidas spared no effort in popularising his masterful reworking of Valmiki's Ramayana, the Ramcharitmanas.
Today most Indians carry with them an intimate knowledge of the Ramayana, often referring to it in their everyday lives. But this beloved epic began its life in Sanskrit, a language only Brahmins were allowed to learn. It managed to permeate the consciousness of a whole nation because in every region there were great poets who made the popularisation of this great Indian story their life's work. In North India, this great poet was Tulsidas, that most famous citizen of Banaras (Varanasi) who is thought to have lived around the turn of the 16th century.
Driven to take the story of Ram to a wider audience, Tulsidas spared no effort in popularising his masterful reworking of Valmiki's Ramayana, the Ramcharitmanas. He recited it and expounded on it regularly. He even organised performances himself. He was so dedicated to spreading his retelling of the Ramayan that if he lived in our time he might have tweeted the Manas out one chaupai at a time, simultaneously posting it on Facebook and Insta. But, alas, book promotion is not enough to make a bestseller, and definitely not enough to make a bestseller that continues to outsell most other books four hundred years after the death of the author. What then is the secret of Tulsi's success?
In my opinion, it is the musicality of the Manas, above all, that is the root of its success. Tulsi chose the chaupai and doha alternation that had been used with great success by his precursors. Both metres are extremely well suited to recitation and memorisation. In the news for the wrong reasons lately, Jayasi's Padmavat, for example, is a musical delight cast in these two metres. Read this aloud to yourself:
Jab hoont kahi ga pankhi sandesi, suniun ki aava hai pardesi
Tab hoont tumh binhu rahai na jiu, chatak bhaiun kahat piu piu
When I hear the foreigner has arrived, my heart cannot stay
Like a chatak it repeats 'My love, my love'
Tulsi's innovation is that he takes the music of Jayasi and raises it to a new level by sprinkling polished diamonds from the Sanskrit dictionary on it. Consider this: Dalan moh tam so suprakasu, bade bhag ur aavayi jasu. [(His) delusion is crushed by its true light, fortunate is the one in whose heart it (the shining jewel of the guru's toenail) resides.] Between the suprakasu and the jasu of Avadhi, he plants the tam of Sanskrit. Supported by Avadhi's so, it becomes tam so and we hear the echo of the Upanishads: Tamaso ma jyotirgamaya.
Tulsi brings the humble Avadhi and the regal Sanskrit together in ways that are not just skillful, but also deeply felt. Despite all evidence to the contrary the listener begins to feel that these two languages belong together.
Language apart, there are many examples of reconcilations in the Manas. I'll mention just one. The two great strands of bhakti are the Nirgun tradition that argues that the divine is formless and the Sagun which gives it the form of a deity like Ram or Krishna. When it comes to Ram, the Nirgun tradition insists on the power of the name of Ram, whereas the Sagun tradition focuses on the figure of Ram as both man and supreme being. While clearly leaning towards the Sagun tradition by expounding the leela of the Man-God Ram, Tulsi builds a bridge by slipping in a section where he 'demonstrates' how the name is superior to Ram himself, by saying, for example: Dandaka banu prabhu kinha suhavana, jana mana amita naam kie paavana. (The Lord restored (only) the beauty of the Dandaka forest, but the name has purified countless minds.)
It's impossible to be immune to the charm of a poet who goes to such lengths to not just concede but actually build the arguments of his adversaries.
Finally, it is the bringing together of the human and the divine in the figure of Ram that is Tulsidas's great act of reconciliation. Much like our very own Amish, who reaches out to his readership by presenting Shiva to them as a human being, Tulsi too presents Ram as a fallible human. We weep with him when sits with his brother's body waiting for Hanuman to return with the Sanjeevani. We smile when he is transfixed by Sita in the garden. But the next moment we see Ram in his supreme form, all-knowing, all-encompassing. This juxtaposition gestures at the divinity within us, at that spark within us that sometimes lifts us far above the everyday and makes us feel connected to the universe.
Tulsi works hard to manage contradictions: Sanskrit and Avadhi, Nirgun and Sagun, human and divine. He doesn't always succeed in making convincing arguments. His logic is full of holes. But we love him for trying, for trying with such skill and such purity of intention. Viewed this way his message appears to be: Don't fight, just love your God. It's a worthwhile message, a theme for a meme, even four hundred years after he first delivered it.
Amitabha Bagchi is the author of four critically acclaimed novels whose 'Half the Night is Gone' (Juggernaut Books) has been shortlisted for the JCB Literature Prize 2018 and The Hindu Prize 2018
Find latest and upcoming tech gadgets online on Tech2 Gadgets. Get technology news, gadgets reviews & ratings. Popular gadgets including laptop, tablet and mobile specifications, features, prices, comparison.
Entertainment
A band is a partnership on several levels: social, creative and financial. Indeed, some acts have deliberately reoriented their arrangements to account for this.
Entertainment
Host Irfan looks back at his nine-year-long journey on the show, the celebrities who continue to evade him, and why a Hindi show on a public broadcast channel did not become a celebrity destination in the era of public relations and corporatisation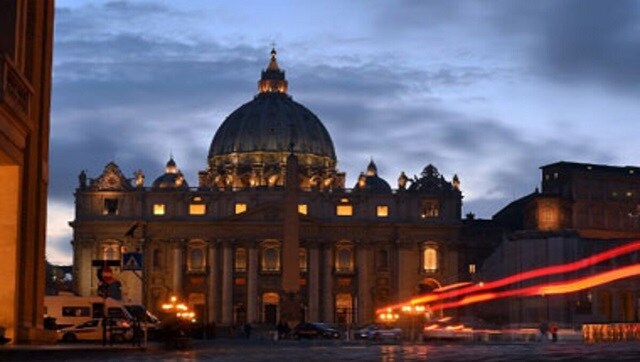 Lifestyle
Since his death, Carlo has become known in some Catholic circles as the patron saint of the internet for his facility with computers and his early and enthusiastic embrace of the web, which he used as an expression of his Catholic faith.