'Trying to kiss a girl forcibly isn't molestation': Delhi Police allegedly refused to book offender
A woman in Delhi was forcibly kissed in broad daylight and the police refused to book the offender because 'kissing' doesn't amount to molestation.
It is a widely acknowledged fact that women's safety in India, be it in the villages or metros, is not adequate. It's even more unfortunate that the country's capital is deemed extremely unsafe for women. Reinforcing our belief that women's security in Delhi in flimsy, was this recent Facebook post.
Radhika P Singh from Delhi, recounted the horror her friend faced when she was molested by an man in broad daylight and how the police harassed her instead of the accused.
She posted a photograph of the offender, identified as Nikhil, narrating how he forcibly tried kissing Singh's friend in Delhi's popular Connaught Place area. The victim caught hold of him with the help of passersby and called the cops, which Singh says, 'was the worst mistake'.
The cops arrived 40 minutes later and instead of detaining him, took him aside and spoke to him after which they asked the victim to submit a written complaint.
However, her application was rejected not once but twice by the the Sub Inspector, identified as Sanjiv Kumar, for being 'unclear'. The third time, Singh wrote the application for her, saying, "this guy Mr. Nikhil tried to molest me by attempting to kiss me" which was rejected for being inaccurate as the she quotes the inspector saying 'according to him just trying to kiss a girl is NOT molestation'.
And if the offender going away scot-free and the victims being threatened with court and police station appearances wasn't enough, the police have allegedly forwarded the victim's number to the offender's parents.
Read the full post here
We have written to Singh, her reply is awaited.
India
The cops and bomb disposal squad were rushed to the busy market after a suspicious bag was spotted at 10.19 am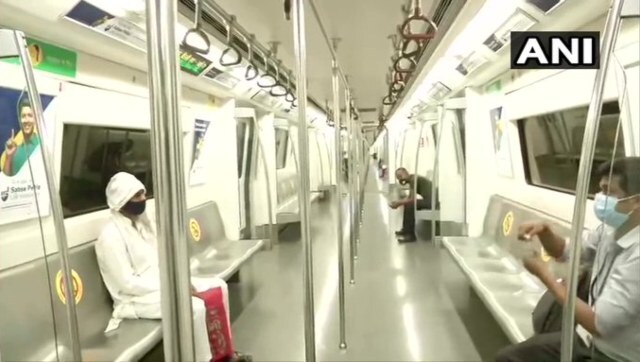 India
Entry and exit at Central Secretariat and Udyog Bhawan Metro stations will be closed from the start of revenue services till noon as per a statement by the DMRC
India
The Delhi Police tweeted that the seating blocks will open for visitors at 7 am and requested them to arrive accordingly