Truth pill: Aarathi Prasad examines the many faces of medicine in India in new book
The range of diversity in people's preferences for medicine is the premise that Aarathi Prasad explores in her latest book, In the Bonesetter's Waiting Room
The history of Indian medicine goes back to the time of the Indus Valley civilisation. In the present day, India has some of the most sophisticated advancements in medicine. This incredible voyage of Indian medicine is intricately intertwined with the country's journey. Indian medicine has imbibed, evolved and continues to transform, while at the same time being rooted in certain age-old traditions and beliefs.
This range of diversity in people's preferences for medical cures is the basic premise that Aarathi Prasad looks to explore in her latest book, In the Bonesetter's Waiting Room. This is her second book after having previously authored Like a Virgin: How Science is Redesigning the Rules of Sex. Prasad is a geneticist by profession and works at University College, London. She also has worked in science policy and communication, having presented documentaries for the BBC, National Geographic and Discovery channels.
Along with scientific medicine or what the Western world recognises as allopathic medication, other forms like Ayurveda, Yoga, Siddha, Homoeopathy and Naturopathy which collectively form 'AYUSH' are also widely preferred as treatment by a large segment of our society. Why people are drawn to such alternatives was one of the questions that Prasad wanted to understand. She couldn't have done better than to choose India with all its complexities. As Dr Umang Mathur, a surgeon in an eye hospital Prasad visits tells her, "India is everything they say it is, and nothing".
Prasad writes in the book about her personal interest in wanting to understand the story of Indian medicine as her maternal grandfather was an Ayurvedic doctor and secretary to the Chopra Committee set up shortly after Independence in 1946-48 to chart the way forward for Indian healthcare. She also had an academic interest in understanding whether Ayurveda and Western medicine could survive side by side.
Prasad undertakes what sometimes must clearly have been an emotionally trying and at other times totally unbelievable journey across India, exploring these diverse facets of Indian medicine. She comes up with an engaging narrative from her travels, laying bare the diverse and complex collection of systems that is together Indian medicine.
As she writes in the book, "Ultimately, this is a book about how people in India approach health. It places centre stage stories of Indians in the business of healing — from the forefront of cutting-edge medical science to traditional street-corner pharmacies dealing with all the manner of diseases by all manner of means — all hoping to deliver a cure."
Prasad's journey starts in Asia's biggest slum, Dharavi, with a population of over 7,00,000. Although it lies at the centre of Mumbai, the slum is an island in itself. All the swanky upmarket coffee chains and shops that dot the rest of the city, abruptly stop at the periphery of the slum. Even English signboards make way for Hindi ones as a labyrinth of shanties with a sea of blue tarpaulin roofs are lined along sewage-filled open drains that we have come to associate with Dharavi. In the recent past, Dharavi has also been recognised for the entrepreneurship of its inhabitants.
But Prasad finds disturbing tales of sexual abuse and domestic violence among a large number of women of the slum. Such abuse has led to an increase in mental health illness. She finds a beacon of hope in the psychiatrists of the Society for Nutrition, Education & Health Action working to rid Dharavi of its ugly underbelly.
On the other side of Dharavi, Prasad explores the high end of the economic spectrum. She finds Dr Arolkar, a plastic surgeon and president of the Indian Association of Plastic Surgeons high in demand for "uplifting" various parts of the human body. With more than four lakh Indians in 2011 opting for plastic surgery — from liposuction, tummy tucks and breasts implants — Mumbai's rich are clearly in a race to look more flawlessly beautiful than ever.
Prasad makes a daring journey to the Naxal-infested forests of central India to Gadchiroli district in Maharashtra. There she visits the community health center Society for Education, Action and Research in Community Health (SEARCH), set up in the 1980s by the gynaecologist/physician couple of Dr Rani and Dr Ajay Bang. With basic resources, and innovating on their simple equipment, the center has touched the lives of tens of millions of tribal people. They provide all important health-care but also collect data on diseases, to come up with localised programmes according to the need of the populace. The Society has focused on women's reproductive health and training health workers, filling a vital gap in a system where there is one doctor to 10,000 people. Prasad is touched to see the dedication and honesty in the work carried out by the Society as she writes tenderly about her experience of healthcare being administered in one of the remotest parts of India. She comes away speaking to the tribals there of the hospital the Society eventually built, as being a home away from home.
The most unusual but not an entirely surprising story that Prasad documents (as it is part of India where people are ready to try just about anything in search of a cure for their ailments) is the 'Fish Medicine' from the city of Secunderabad. Prasad witnesses the ceremony — now backed by the government of Telangana — that happens only on one day in a year. The recipe for the herbal medicine that is stuffed into the fish's mouths is a closely guarded 200-year-old secret of a Bathini Goud family. The exercise is an entirely charitable one where the fish is provided by the fisheries department and the space to hold around 80,000 people that avail the medicine, by the government. The medicine in question is a bewildering mix of raw fish treated with secret herbs shoved into the throats of asthmatic patients on the anointed day. The family guarantees complete cure to patients suffering from even severe asthmatic conditions.
Many such other stories form the narrative of Prasad's book. She presents stories from diverse areas of India that straddle even more diverse philosophies of Ayurveda and modern heart surgeries. It is a fascinating book that encapsulates the complexity of India through the microcosm of medicine. Most of all, it also gives us a glimpse into the lives of people at the forefront of medical practice and those whose work hinges on various beliefs.
Find latest and upcoming tech gadgets online on Tech2 Gadgets. Get technology news, gadgets reviews & ratings. Popular gadgets including laptop, tablet and mobile specifications, features, prices, comparison.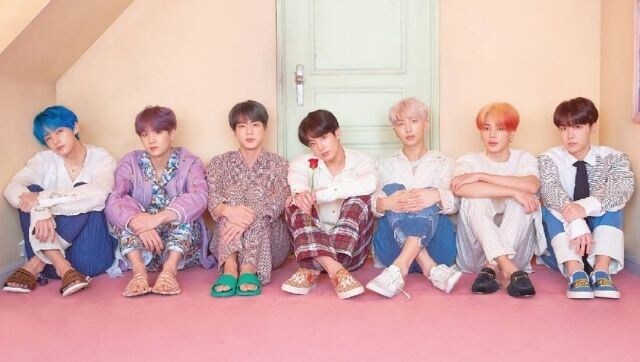 Entertainment
BTS' experience continues to expose the entrenched fissures around race, language and national origin in a music industry which purports to be global.
Politics
The draft law seeks to make it mandatory for officer-bearers of NGOS to provide Aadhar numbers at the time of registration and also to bar public servants from receiving foreign funds.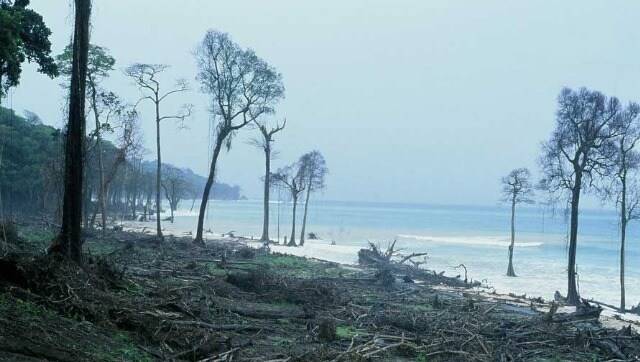 Lifestyle
The 15-metre wave came with a roar of rage. Saw Agu remembers the sound, and the accompanying sound of breaking trees as the water bulldozed its way through the forest.