Long term travel hacks: How we prepared to become full time travellers
Mumbai-based couple Sandeepa and Chetan Karkhanis sold their home and quit their jobs to travel full-time. Here they decode the process of how to travel long term, on a limited budget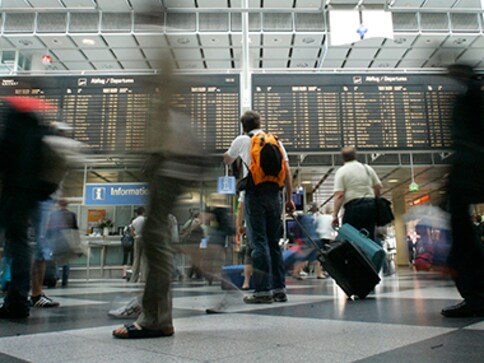 It all seemed logical — even after a night's sleep. The decision to travel long term had happened over dinner, past midnight. It had been an exhausting day. "Let's quit it all and travel the world" had sounded, not surprisingly, like the best idea ever.
The real game changer, however, was the morning after. Unlike the "Were we nuts last night!" feeling we expected to wake up with, we felt invigorated. "There really is nothing stopping us, let's do it!" — the decision was made and sealed.
What didn't happen overnight were the preparations. We gave ourselves a good one year to prepare ourselves (and our family and friends) mentally, emotionally and financially. Some decisions were obvious:
A year long sabbatical wasn't an available option; we would quit our work after a year's time.
Earning in INR, we knew we couldn't save enough for a year long RTW (Round The World) trip in a year. But we had a house in Mumbai, our most valued possession — we would sell the house. Time and money issues sorted.
Once we got down to thinking about the execution, more questions than we had imagined came up.
Were there other couples who quit jobs and sold their house to travel the world?
A quick Google search for "couples who sold house to travel the world" yielded pages full of results. Some of them had become so besotted by the "travel lifestyle" that they had become "professional travelers".
While accounts of the Guevaras and Kerouacs are fascinating, these heroes have a larger than life image. Their travels are theirs alone — not to be touched, or replicated. But when someone who not so long ago lived a life just like yours is telling you stories of how they went about doing things, it has a "Cool, I can do this" feel to it.
These modern day travellers were setting up a picture in our minds, answering myriad questions:
1. How to travel? Where to travel? How much to spend?
2. What does a travel lifestyle mean? Travel as a way of life — what is that? Were they making a living out of travel?
3. And the big daddy of it all — their motivation. Why were they traveling in the first place?
What was once, "What, really?" and "Oh my god, how is that even possible" was slowly but surely turning out to "Aah, okay". Our disbelief about this lifestyle was transforming into fascination, curiosity and eventually understanding the nitty-gritty of it.
Recommended travelers: Dan and Audrey, Nomadic Matt, Gary Arndt, Jodi Ettenberg and the website Bootsnall.
Anyone with an Indian passport?
It's no breaking news that India features way down in the list of most powerful passports in the world, travel wise.
So what were our options? Consulate websites became our best friends. Many are quite open to answering your specific queries, such as:
1. Could I cross over this border from country A to B with an Indian passport?
2. I have a US/UK/Schengen visa. Will that do?
3. Can I apply for a visa from out of India?
4. I have been to country N. Can I still travel to country M?
Further research brought up travelers who had bizarre stories, even on an Indian passport. (Look up Guru Prasad — you're welcome!). There were active threads in discussion forums on Thorntree aimed for travelers with an Indian passport.
As word of our travel plans spread, friends called in to introduce us to a "friend of a friend" who had cycled through Europe or spent months in South America or South East Asia! We devoured the details of their travels. Understanding their stories became the aim of our life.
Recommended reading: Guru Prasad's visa stories, thorntree thread for Indian backpacker.
Can we meet these "people out there" in person?
Couchsurfing was a travel community that most caught our attention. Invite travelers over to your home, offer them a place to stay, if possible (preferably) spend time with them. Only rule — you cannot ask for or offer money. It was a Utopian situation — to see our future selves right in our living room!
We started hosting strangers from all across the world at our home in Mumbai. These "met-as-strangers-said-goodbye-as-friends" travelers became our guides. They gave us specific tips, like:
1. What to look out for in a bag?
2. Quick dry clothes to buy
3. Details that had never crossed our minds — like a compact rope to dry our laundry or deflatable water bottles.
4. Techniques to wash clothes real quick, not fall sick
5. Tricks that pickpockets used.
We shared meals with them. Showed them a bit of Mumbai. Conversation flowed. We exchanged stories of our cultures, cuisines, families and travels. Our home became their home when they were far away from theirs.
Each one of them left us saying a home was waiting for us in Berlin, Paris, Buenos Aires. 'Come visit us in Costa Rica. Let us know when you get to Canada/Denmark/Italy!'
It was a wonderful year of building our travel family.
Travel communities to look up for long term travel: Couchsurfing, WWOOF, House sitters
Do we need all these things and thoughts?
We had to leave our old lives and start a new one of travel in one year —  with that clear goal, everything else became secondary. We had let go of ideas like climbing the career ladder, buying a bigger house — even this thing called "future investments".
We were investing in our present. Living in the moment. With these thoughts simplified, it was easy to let go of things:
1. Only after selling off our car did we realise we had barely ever used it. Thanks to this wonderful thing called Mumbai traffic, bus and cab commute times were almost the same. Only, the bus was way cheaper.
2. Getting rid of most clothes eliminated the "What do I wear" crisis. We trained our minds to ask, "Do we need this?" every time something tempted us. ("We won't be able to buy things when we travel, our sacks will become too heavy" was the biggest deterrent). After a while, we didn't "want" most things.
3. Books could be borrowed from friends, saris from mom. Almost everything food-wise could be cooked at home.
4. "Socialising" would happen at home. Which also meant we were spending more quality time with friends, away from crowded and over priced places.
Every rupee saved was travel money earned.
Can we practise the life on the road?
A weekend we weren't hosting, we would be travelling. Visits to friends living out of town, family events, weddings — all became a reason to explore a new place.
House warming in Vadodara? Club it with a visit to UNESCO world heritage city Champaner. Can't find direct tickets for a friend's wedding in Dehradun? Why not take a 2-day detour via Jaipur?
In all these short trips, we made deliberate choices that are part of long term travel, such as:
1. Finding budget accommodation that's still clean and safe.
2. Could we opt for a homestay instead of a luxury eco resort? Free walking tour instead of a drive around tour.
3. Monsoon the best season to visit a place? Why not visit in the winter, when there are better rates and not as much of a crowd?
4. Did we have kitchen access? Where did the locals eat?
BYO sugar, milk powder, coffee powder and tea bags. Heat water in a kettle — and save money on daily tea and coffee. Buy fruits from the local market instead of packaged fruit juices.
Sometimes, we would just turn up at the bus station. Wherever the next bus was going would be our destination. It meant reaching an unknown highway spot at 4 am.
But it also meant talking to others in the bus, and getting tips from them. It meant learning which autorickshaw driver to trust. And experiencing the joy of arriving at a new, unknown place, with no plans. Everything was open to be discovered. Every stranger was a potential friend.
These deliberate choices meant falling in love with the life on the road — and the road itself.
Why were we really doing this?
The one year that we gave ourselves to prepare for the dream of our lives was really a year of being honest with ourselves. We knew the cushion of coming back to our old lives was always there: we didn't hate our work neither were we miserable with this life.
But we also knew we were taking a risk. There was no way of knowing what lay in the year ahead. What we would return as.
We knew we wanted to take this chance with ourselves. Present ourselves with a chance of a different life - of uncertainty, maybe. But also of exploration. Of discovering the world and at the same time discovering something new within.
It was a year of preparing ourselves to live a dream.
Sandeepa and Chetan are full-time travel bloggers and photographers. You can follow their work here. They've been travelling long-term since 2013.
Find latest and upcoming tech gadgets online on Tech2 Gadgets. Get technology news, gadgets reviews & ratings. Popular gadgets including laptop, tablet and mobile specifications, features, prices, comparison.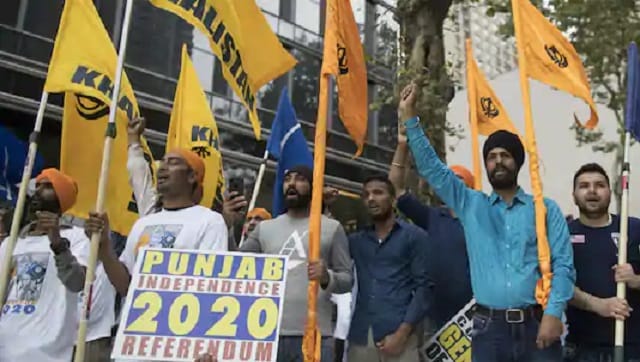 India
The paper, titled 'Khalistan: A Project of Pakistan', supports the longstanding belief that support for a separate Sikh State is part of the Pakistani strategy to 'bleed' India
India
The notion of the Paris-Delhi-Canberra axis was first articulated by French president Emmanuel Macron in Sydney back in May 2018
India
With millions out of work and many being forced to explore new avenues, it remains to be seen how much success these ventures have.