Transgenders aren't OBC: But that doesn't let the govt off the hook
In April, the court had recognized transgender as a third gender and told the government they were entitled to reservations like OBCs.
Let us give the government its due. Even as it tries to slink its way out of the Supreme Court ruling about the status of transgenders in Indian society, it shows an unexpected level of sophistication.
In April, the court had recognized transgender as a third gender and told the government they were entitled to reservations like OBCs and the state was "bound to protect and recognize" their rights.
The government now says not so fast.
"The concept of gay, lesbian and bisexual is based strictly on sexual orientation while the term 'transgender' has to do with the person's own deep sense of gender identity," the government told the court.
Now that is actually progress. Not that long ago then health minister Ghulam Nabi Azad called homosexuality "unnatural" and men having sex with men a "disease". Rajnath Singh, now our Home Minister has said his party is against homosexuality because it's "an unnatural act".
From that point of unnatural departure to the nuances of orientation versus gender identity is a quantum leap for a government.
But make no mistake. The government is trying to have it both ways. It wants to duck the Supreme Court order but not be accused of being trans-phobic.
The basic arguments it has offered are straw men.
Argument 1: It said transgenders might already belong to a backward class or a scheduled caste and clubbing them as one class might not be "prudent".
That implies somehow a Dalit transgender person could be double dipping in the reservation quota. Two bags of rations perhaps? Two jobs somewhere, one as trans, one as SC/ST? It's a ridiculous argument. This is hardly unprecedented. After all a Dalit woman is both a Dalit and a woman. It does not mean she gets to be counted twice.
Argument 2: Transgenders could be granted OBC status and benefits only if the National Commission for Backward Classes (NCBC) decides so.
This is a clear case of passing the buck. The government wants to send the whole issue into a bureaucratic no man's land. The NCBC might balk about adding another beneficiary to their rolls and the government can shrug its shoulders and walk away.
Argument 3: The government wants a declaration that lesbian, gay and bisexual be kept out of this class and not become part of a "wide" definition of transgender.
This is the real fear. The government is afraid the transgender ruling is cracking open a door and lesbians, bisexuals and gays will follow where transgender already treads. The ruling while avoiding commenting on the earlier Section 377 ruling has made that a trickier ruling for the government to defend in court. And the government is afraid that gays and lesbians could also cry "discrimination" and demand protection and rights.
It's a fake argument. There's no question that gays and lesbians do not face the scale of discrimination or poverty that transgenders do. A gay person does not have to think twice about getting an Aadhar card or a passport. Or even about which public bathroom to use.
The government is, in effect, quibbling about the letter of the ruling to gut its spirit. Transgenders in India, and the court was largely focused on MaleToFemale who are the most visible, lead precarious, marginalized lives, abused not just by goondas but sometimes by the state itself.
You have to look no further than the story of Nagma.
Voices Against 377 and People's Union of Civil Liberties in New Delhi just held a press conference to highlight the story of Nagma (named changed), a kinnar/hijra. In June 2014 Nagma was part of a group of kinnars on pilgrimage to Ajmer Sharif. They were taken into custody after an altercation between their auto driver and a constable demanding a bribe. Nagma claims all the kinnars were violently assaulted in custody and she herself was gangraped by three of the policemen. The next morning the SHO allegedly extorted Rs 40,000 from them promising to ensure bail but they were sent to jail instead. The police dismiss Nagma as a liar and according to Voices Against 377 "created an appalling narrative that kinnars cannot be raped when they are ever ready to 'tear off their clothes' and be 'available'." When Nagma and her companions returned to Ajmer to give their statements in August they were attacked by four men and told not to dare come back to Ajmer again. No magisterial enquiry as mandated under CrPC 176(1) (4) in cases of custodial gang rape by police was instituted.
Yes, the government is right. Gender identity is not a clean fit in a category meant to be about caste. But the court has directed the OBC inclusion because for better or for worse that is the main mechanism we have in place for all kinds of social benefits and protections. It was never about establishing transgenders as another backward caste but rather pointing out they need many of the same protections and assistance the state deems OBCs need.
Now if the government is philosophically against creating another "quota" it should be upfront in saying so. The government is not denying that transgenders do not have to face huge hurdles of discrimination in accessing many services most of us take for granted. Or that they are disproportionately poor and abused.
If the OBC-path is not the correct means to helping them, the government should propose an alternative way to do the same so that a Nagma in Ajmer can hope to treated as just another citizen of India should be.
The OBC classification is just the means to an end. The government should not duck its responsibility by making that the end in itself.
Find latest and upcoming tech gadgets online on Tech2 Gadgets. Get technology news, gadgets reviews & ratings. Popular gadgets including laptop, tablet and mobile specifications, features, prices, comparison.
Arts & Culture
We perpetuate the caste system by negating the existence of caste, trivialising the experience of people from marginalised castes, unseeing the absence of a large part of the country's population from institutions.
India
It was not just the fact that Koshyari chose to make an intervention, his manner of doing so was immeasurably crass and was a direct assault on constitutional values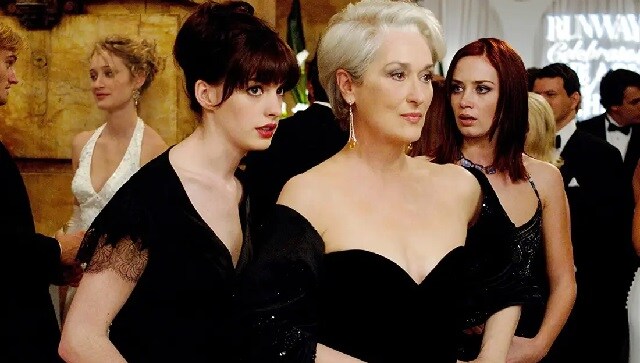 Entertainment
Despite having two women at its centre, The Devil Wears Prada ended up reaffirming and perpetuating harmful gender stereotypes for the most part.