Transgender persons need to be recognised as human beings; not deified or demonised
On the one hand, our culture deifies transgender people — on the other, it demonises them for who they are. What if we just learned to look at them as 'people' instead?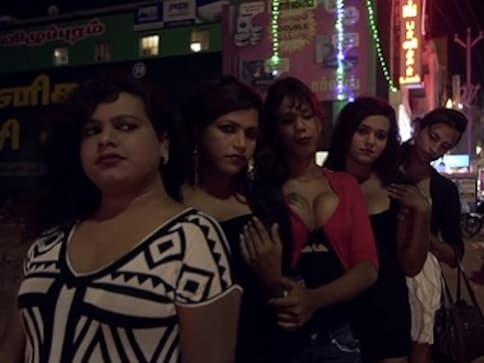 Just as I watched my friend Gauri Sawant take to the hot seat for the 20th episode of this latest season of Kaun Banega Crorepati, opposite host Amitabh Bachchan, my Facebook timeline was flooded with photos of her.
Gauri is an icon. Gauri is a transgender belonging to the hijra community. She was born male and attracted to other males. However, she desired to have the female body, and with the help of the Humsafar Trust, was able to transition from being male to transgender. Today, you'll find her dressed in her salwars or saris, walking through the narrow lanes of Malwani in Malad.
Gauri shot to fame when she was featured in a Vicks ad that borrowed from her own life story — as a transgender foster parent, who adopted the child of a commercial sex worker. The child — six-year-old Gayatri — would have landed up in Sonagachi, the red-light district in West Bengal, had Gauri not intervened and adopted the hild from her grandmother.
Gauri is a humanitarian worker, an animal lover, and most importantly, a friend.
***
It took me some years to realise that people from the hijra community are also just "people". Yes, it's strange that it should take anyone so long to reach this realisation. But it isn't as straightforward as it seems. On the one hand, our culture deifies them — on the other, it demonises them for who they are.
This dichotomy has been brought forward in a new series by 101 India, which has been observing all of September 2017 as Pride Month. In a two-part episode, a city slicker called Rosh heads to the Koovagam Festival, known as India's biggest transgender festival. The episodes highlight the daily struggle of a community that is looked down upon by society. But here is a festival that cherishes and revers the transgender community. You can watch both episodes here:
What explains this duality in our attitudes towards the transgender community?
There was a time when I used to be extremely phobic of hijras. As a child, I would be threatened by my paternal grandmother to finish all the food on my plate — "Or else the hijras will take you away!". When I came out as gay, a few people asked me if I had turned 'chakka' — an offensive word used for hiras/transgenders. These experiences made me even more unempathetic towards the hijra community. Owing to my transphobia, in those days I never visited the Humsafar Trust, just because it was crowded with transgenders. It took me years to unlearn my grandmother's wrong lessons.
***
I did unlearn them, though. And I continue to unlearn my prejudice with the help of multimedia. I understand that it is our ruthlessness towards transpeople that forces them to beg or engage in sex work. Many of us don't even consider them humans at all, but like mythical creatures with some supernatural powers.
Today, if I meet a hijra person in the train, I chat with them. I reprimand them when they attempt to extort money forcefully. I ask them their names. I add them on Facebook (if they have an account). I treat them as I would like to be treated — as a fellow human being. Perceptions are slowly and steadily changing. The tide is shifting, laws have changed. While the noose of Section 377 still hangs around the neck of transpersons, the NALSA judgement and the recent Transgender Persons Bill does recognise them, even if not completely.
To me, the 2016 Transgender Persons Bill largely highlighted three things:
1. It recognises transgenders as the third gender.
2. It is supposed to ensure that transgender people are not discriminated against.
3. It gives the transgender person the right to identify as "man", "woman", or "transgender".
The intention seemed right, although the Bill does raise several questions.
For instance, if transgenders are the "third" gender, what are the first and second genders? Does this mean that transpersons are the lowest in the hierarchy?
I know of many transgender and hijra persons who have been ostracised, discriminated and even denied proper housing. What has the government done to ensure that people are made aware of the existence of transgender people? What has the government done for representation of transpersons in popular arts?  Most of the work has been done by transgenders for transgenders, and by people like Reena Rai who has made Miss Transqueen a national pageant for transpersons.
Yes, corporate India has woken up to transgenders. But I am afraid in many cases, it is merely tokenism, given that people have a stereotypical image of transgenders — of hijras who are forced to beg in local trains. If one insists that it is not all a farce, then please answer this: how many corporate houses have an "all gender restroom" or educative sessions for their employees about transpersons? In fact, our conversations begin with "ladies and gentlemen" when we could do with a more formal plural "dignitaries", or "friends" or "team" — which would ensure that our term of address is not exclusionary.
If one listens to the conversations between our chosen Parlimentarians on Lok Sabha TV, they would cringe. It seems like our MPs and MLAs only respect transgenders because of their mythological 'powers'. How long will it take them to realise that you need to respect transgenders like you should respect any other living being, and not make them equal to god or god themselves?
I believe that the goal of activism is the achievement of a world where we don't need an activist for that cause one day, because that cause doesn't remain a "cause", and love and acceptance becomes the norm. I wish my transperson friends achieve that state of acceptance one day.
Because we started this piece with an inspiring story — that of Gauri Sawant, we'll end with another one. This story is about Anjali Ameer, India's first transsexual actress who is starring in a film opposite superstar Mammootty. While most people now know about India's first trans heroine, no one knows the story of the real Anjali Ameer, which has been brought out in this 101 India video. Watch:
Arts & Culture
News reports suggest that SAGE Publishing is shutting down its book publishing division in India. While representatives from the company continue to be silent on this subject, we reached out to authors who have had their books published by SAGE India.
India
The monkeypox outbreak has raised widespread fear for the LGBTQ community amid reports of the disease being traced among men having sex with men
Arts & Culture
It is not easy to be a queer artist in India; four LGBTQ artists narrate their experience of beating the trolls with their talent.