Toppers book review: A political thriller set in a school, will this change YA fiction in India?
Toppers, by debutant writer Aayush, is the kind of Young Adult fiction rarely seen so far in Indian writing in English
School is where we often deposit our fondest memories; of being clueless, inspired, reckless, hopeless and hopeful at the same time. It is also a time where competition is for the first time, buttered over our idea of bread. This is perhaps, more true of a place like India, than any other. Children as little as nine and 10 years old, are inducted — unknowingly — into a race that in all likelihood isn't completely run till you have breathed your last. IIT-JEE, AIEE, PMT are just some of the acronyms that become a by-word to live, and talk by. It is also the time, when reading can be inculcated into children. Since it is so obvious, it is also disheartening and unfortunate how criminally inept our schools are at introducing the young ones to something that is so essential to acquiring an informed persona — reading.
Institutions aside, publishers big and small, seem near-sighted in this department as well. There are few to no books written for the teenager in India, by Indian writers, which eventually makes them swipe cards for the likes of Harry Potter, Hunger Games, Magnus Chase and the like. Young Adult fiction is grossly amiss from the Indian publishing scene, and it makes one wonder why nobody wants to reinvent a section that also forms a large chunk of the English reading bracket. Toppers, published by Penguin, might just be the book that changes the game — and not just the rules by which it has been played so far.
Toppers is written by debutant writer Aayush, and it's everything you wish you had read when you were younger. Better still, it is no disappointment to the adult reader either. The book is set in the fictional town of Woodsville, a school crammed with brilliant students and an even higher reputation to go by in national circles. While nostalgia might be what hooks you to the narrative, if you are like me, reading at an advanced age, there is a lot that lies in store. All is akin to schools that almost everyone else been to except a dubious idea that the Principal Mr Walia has cooking in his mind, as a way to smoothe and stimulate things at the same time in his school. An election is called for to select "the Head Scholar". An election, imagine, when you were in school.
As elections are announced, the top candidates plan and plot their way to power. It is an election like any other, which means it has to be won at any cost. "By all means necessary", as the book says. In terms of characters the book has the complete box-set. There is the forthright Vishakha, the austere Rikhhe Rajput, the sundance kid in Dev Bhushan, a melancholic Himanshu , and a troubled genius in Ramanujam. There are more, and they are all memorable, because in each of them, albeit uncomfortably you find your own reflection.
What we often forget about childhood and school is that it is a time when our emotions, even our vulnerabilities are purest. As we grow up, we learn to mask, hide or control them. Defence is the line most adults live by. But in school it is the exact opposite. In a competitive environment, populated by an emotion that highly motivated and highly fragile, there is little space for moderation and holding back. It is that very space that Toppers speaks out from; the unkempt, unruly, unreserved malice of teenage hood where anger and aggression is its own validation. Toppers creates a world you will eventually find yourself a part of, if not as a participant than at least as an observer.
Elections , then eventually take place, games are rigged, cards played, people betrayed, loyalties turned over, and even the adults within the book brought to their cognitive knees. Though nostalgia, and curiosity might be your first flings with the book, it by no means gets any gentler on the nerves. It is actually admirable that a book set in a school can have so many twisted ends, it nearly feels like a House of Cards brimming with the suspense of a detective mini-series coloured with the mature confidence of a seasoned soap. The writing is light, but in no away a give-away of the audience or genre it might imply.  There are deft moments of magnanimous prose, that winds the circumspect notions of fiction written for the amateur. While this may be simple prose, this simply isn't simple writing or reading. If anything, it is the opening up of a world we simply did not know could exist. Toppers has so many punches to throw at you by the end it feels like you have emerged from a soiree of fist-pumps, shocks and gasps at the same time.
That said, Toppers isn't in a nutshell perfect. The very apparatus of drift and shock that it uses, layered with a maturity that is not akin to the reality of our times, also undermines its plausibility. The deference to moderation, except only in terms of character of a few of its protagonists, shifts the narrative to the brink of improbability. While the prose, in all its lightness and careful utterance rarely gives you the chance to contemplate separating what is from what could be, there is room that perhaps could have been used as a restive point to underline the innocence of school with. There are at times too many plot lines that seem unnecessary despite being well conjured. But we must understand that this is a political thriller set in a school. Yes, that's right, a political thriller set in school. It is un-put-down-able in every sense of the word. Armed with a politics that is rarely seen in the genre (assumed it exists) this book creates a space for itself. And one can only hope that the space Topper suggests to open up in Indian fiction will be filled by equally entertaining and intelligent books. This is the opening of a new door, and it rests with readers and publishers alike to look behind that door to find their respective unicorns; because this is a unicorn of a book.
World
The day is observed by the United States Bone and Joint Initiative to ensure that healthcare providers and the general public remain aware of the impact of musculoskeletal issues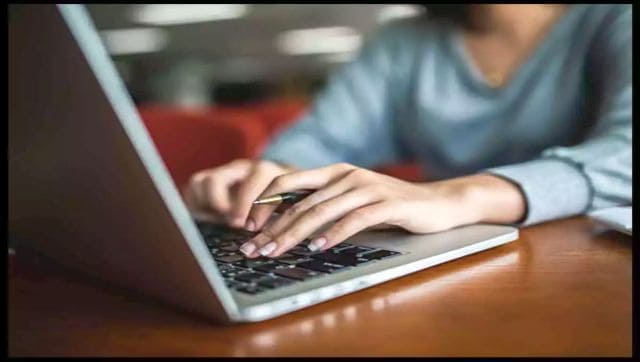 India
The shortlisted candidates will continue with the process of the Joint Seat Allocation Authority (JoSAA) counselling, which is set to begin from 16 October
Entertainment
"The industry will come back, the alternate seating arrangements will also go away," says Salman Khan at the trailer launch of his film Antim