To Russia, with love: Six Indian football players are headed to the 2018 FIFA World Cup
Six youngsters from India, part of the Oscar Foundation's football-for-development initiative, will be travelling to Russia to participate in a series of workshops and conferences and watch a game at the ongoing 2018 FIFA World Cup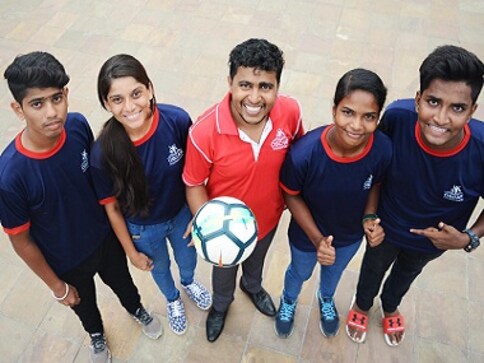 Seven years ago Poonam Gautam walked out of her house in Cuffe Parade's Ambedkar Nagar and showed up at a nearby ground. Some of the girls in her neighbourhood had been going to play football, and bored at home with nothing to do, she decided to go and take a look. "It was weird," she said, of those early attempts at the game. "I had never played. I thought to myself, 'Why are they dressed like this in shorts?'"
But the early misgivings gave way to a full-fledged love for the game, and now Gautam, 18, both plays and coaches younger players every week with the football-for-development initiative Oscar Foundation.
Later this month, Gautam and five others — a youth delegation from the Foundation — will be travelling to Russia to participate in a series of workshops and conferences and watch a game at the ongoing 2018 FIFA World Cup. The group includes four young people from Mumbai and two from Jharkhand.
"This will be my first time out of the country, what I've heard about I will see for real," said Gautam. "There have been so many changes in my life because of football and I want to do even more."
Oscar Foundation has been working with young people across states using sport as a vehicle for mobilising communities and imparting education and life skills training. They are among the non-profits from India who will be sending a contingent as part of FIFA's Football for Hope Festival, an event geared towards young people from underprivileged communities around the world.
Playing a sport is itself a privilege for many in India, one that Gautam's cohort member Shraddha Aher did not get to experience until two-and-a-half years ago. "I always wanted to play a sport but couldn't afford to," said Aher, 20, a recent graduate. "When I heard about this football initiative, I was able to do what I couldn't as a child." Aher now not only coaches, but has started football sessions for children in Thane for free.
In the early days those in the community found it bizarre that she was playing football. "They couldn't accept it," she said. "People would taunt me. But I knew what I was doing."
Not just young women, even young men have found succor from the game.
Akshay Chavan, who will also be travelling to Russia, was unable to play for a few years during his childhood because of a chronic back problem. His parents — fisherfolk — were concerned the condition would flare up with outdoor activity. But eventually Chavan, 20, decided to give football a shot, after seeing coaches from his Cuffe Parade neighbourhood playing the game. The sport had a positive ripple effect on his academic performance too. As he looks forward to Russia, there's a lot to savour. That first plane ride, for instance. "How will it land? How will it take off?" he mulled. "It's my first time, I'm very excited to travel." At the Festival itself, face to face with peers, the opportunities will be abundant. "Without football I would not have learned as much, I would not have got these opportunities," he said.
This is the first time the group has been invited to participate in a World Cup. "We are very lucky we got this opportunity," said Ashok Rathod, founder of the group. "Some of these young people are the first in their families to get a passport or to travel. They will get a chance to learn from their peers and develop more confidence. They will also be an inspiration for other young people."
Aside from workshops, seminars and matches they will play, the young people will also watch one of the knock-out games. It'll be rather different for Gautam, who is used to following Barcelona and Messi by watching on her phone with earphones plugged in late at night. And it's some ways off from her days suffering the comments of neighbours who said she should learn how to run a house, not run up and down a ground. And now how does she feel about wearing shorts? "Oh," she laughed. "I wear shorts all the time now."
World
The allegations come shortly after Kyiv accused Russian forces of killing a captured Ukrainian serviceman who was filmed saying 'Glory to Ukraine' before being shot dead
World
Spokeswoman Oana Lungescu said the western allies had not yet "seen any changes in Russia's nuclear posture that would lead us to adjust our own"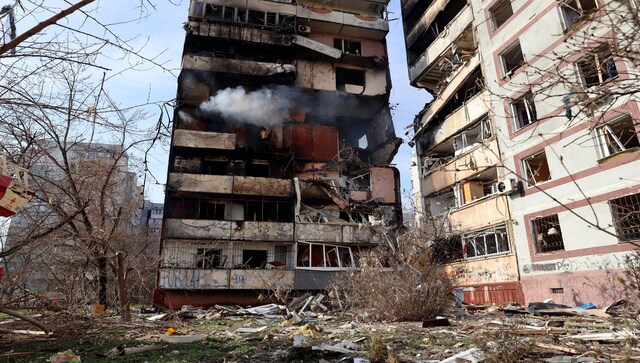 World
Russia has denied targeting residential areas even though artillery and rocket strikes hit apartment buildings and civilian infrastructure daily