To end sports apathy in future, start the change now!
As a country, we seem to have a general apathy and disinterest towards sports and athletes.
Paan Singh Tomar held the record in the 3000-meter steeplechase event and remained unbroken for 10 years. He died not as a celebrated sportsman but as an outlaw.
Makhan Singh, a runner, has won numerous medals in National Games, a gold medal in the 4x400m relay event and a silver medal in the quarter-mile race in the 1962 Jakarta Asian Games. His athletics career ended when he lost his leg and was forced to open a stationery shop to support his family. He died a pauper.
Sarwan Singh, who used to be a hurdler, and has won a gold medal in the 1954 Asian games, today is a labourer and a cab driver. His monthly pension is Rs 1500/-
Three athletes, who have done their country proud in their time, now are just names in the record books. Neither of them could have a fulfilling sports career. Instead, they were cut short even before they could reach their optimum best.
India is filled with such athletes who have proven that they can compete against the best in the world. Yet, when they come back home, instead of being hailed as heroes and nurturing their talent further, become a shadow of their glorious past.
This is not a new story.
As a country, we seem to have a general apathy and disinterest towards sports and athletes. We hail them only when we find it comforting too. Today, our athletes compete at a global level but come back to disappointment. What has caused this attitude towards sports and lack of sports culture?
The answer is simple.
Lack of understanding and interest: Other than the popular sports, there is a general lack of understanding games as a career in India. There is not enough information or know-how available to children who dream of taking up a sport. The day we start educating our kids is the day apathy towards sports will end.
Not a career: Sports has always been considered as recreation and rarely it has been seen as a career choice. Even if they do end up choosing sports as a career, they need to take up other jobs to meet their daily needs.
Show me the money: Yes, you do hear of instances where sportspersons have been awarded money for their efforts. However, how much do you think they actually make out of the sport? Not much. Their earnings are so menial that many of the athletes end up working more than one job.
Not trying hard enough: Post the Rio Olympics, many Indians including media personalities dissed the athletes for not "trying hard enough". What these people do not realise is that even to participate at a global level takes courage, which is not appreciated by us. This is one of the main reasons we have apathy towards our athletes.
Gold medallist, Abhinav Bindra had once tweeted, "Each medal costs the UK £5.5 million. That's the sort of investment needed. Let's not expect much until we put systems in place at home." It's time to build a system and infrastructure where we can nurture our existing athletes and create interests among children.
Simply put, the need of the hour is active participation by the government to create a positive outlook towards sports, especially as a career. We need to address this issue to the HRD Minister to include sports in the school curriculum from the beginning and make it mandatory for every child to become proficient at any sport of his/her choice. Sports should be given the same kind of prominence like educational institutions give while to choosing a language, or other subjects.  This will nurture and encourage children to excel and choose sports as a career later in life.
The time for change is now. Tata Tea in association with Network 18 is petitioning to HRD Ministry to work with the sports ministry and implement sports as a compulsory subject in schools and advise state governments to implement this across all educational institutions.
This movement is our responsibility, and we need to chase the authorities to make it a reality!
Sign the Petition and join the movement.
Alarm Bajne Se Pehle Jaago Re!
This is a partnered post. 
Find latest and upcoming tech gadgets online on Tech2 Gadgets. Get technology news, gadgets reviews & ratings. Popular gadgets including laptop, tablet and mobile specifications, features, prices, comparison.
Sports
From the Opening Ceremony to life in the village on Tokyo Bay, the postponed 2020 Olympics will be like no other. There'll be stringent rules and guidelines.
Sports
The 26-year-old Mihambo has sprinted occasionally during her career and set a personal best of 11.21 seconds in the 100 last year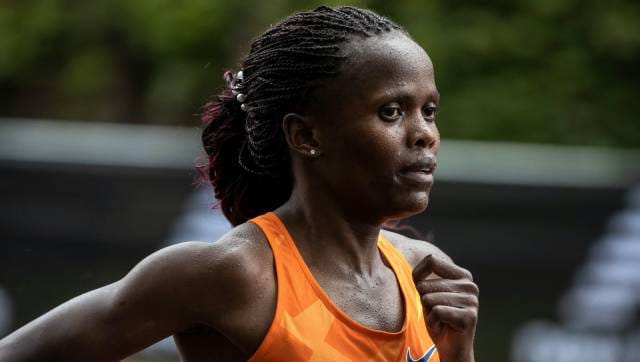 Sports
At the Chicago Marathon in October 2019, Kenya's Kosgei stunned the world when she broke the long-standing women's world marathon record by more than a minute, clocking 2:14:04.