In December, Burrp! organised an event at The Bombay Canteen, where 15 bloggers were invited to sample a special menu. Akshay Lalchandani's blog about the event was picked out as the best. Here's a peek at all the mouth-watering dishes that you should get eating this weekend, written by Akshay.
Having a day already planned still does not stop me from going to The Bombay Canteen again. Once, I went with my family and this time as a blogger. Food Bloggers Association India (FBAI) always surprises us with such blogger meets. This one, however, was a bit different.
Burrp!, the original food search engine, is back with a new avatar. And they decided to celebrate their happiness with us. Burrp! has been an old player in the business. However, new competitors came and somewhere down the line, it got left behind.
The representatives from Burrp! briefed us about the new avatar, and it seemed pretty convincing. The tip section, their new feature, can really change the way people search for food. The enthusiasm of the team was great and I really look forward to Burrp! reestablishing their position in this business.
During my last visit, I did try a quite a few things including the 'Kejriwal toast'. But there was still lots to try. The Bombay Canteen was launching their 'winter special menu' and we had the privilege to try it before it was introduced and I just could not wait to try it.
Ganga Jamuna margarita
Ganga Jamuna is one juice I have been drinking since my childhood. It's a concoction of mausambi and orange juice, a real treat for citrus lovers. So when I saw this on the menu, I had to order it. However, this cocktail was a combination of the 'ganga jamuna' juice along with tequila and lime. The sweetness was well balanced and the drink was very well presented.
Winter apple cider sangria
It's just been a while since I began drinking white wine and in no time, I have fallen for it. This sangria was loaded with freshly chopped apples and strawberries. The mighty apple flavor definitely overpowered the helpless strawberry. The interesting part about this one was the inclusion of brandy. It just made the drink better.
There were two mock-tails too on the menu. Cinnamon and curry leaf iced tea and the 'Masala Coke'. I wish I had place for them too as everyone was raving about their refreshing taste.
Kejriwal toast
Firstly I would like to thank Mr. Kejriwal for giving us a dish like this, and secondly, Bombay Canteen for recreating it. A crunchy disc of bread topped with a fried egg, some gooey cheese and chopped chillies. Bombay Canteen adds a coconut green chutney twist to it. It is a light, refreshing and great way to start the meal.
Cheesling bhel

I do not recollect a single day, of my growing up days, that went without eating cheeslings. It was always eaten as a midnight snack and then it started accompanying our drinks. This dish gave a complete whole new look to them. Cheeslings are mixed with apples, sev and some chillies, tossed in mustard sauce. Hasn't it already made your mouth water? We just could not stop gorging on this chota.
Spicy chettinad chicken desi tacos 
This is a dish which tries to blend the flavors from Tamil Nadu and Gujarat. A thepla served along with chicken curry. Yes, you heard it right, chicken curry. It is garnished with pink cabbage which makes it a bit mote visually appealing. However, I did not like it much.
Smoked mushroom seekh
Mutton seekh, chicken seekh or even vegetable seekh kebabs, but have you heard of mushroom seekh kebabs? These delicious kebabs were made of finely diced fresh mushrooms which were really refreshing. The sweet and spicy chutney served along, played a supporting role in making this dish a hit. This is something you should not miss when you are at The Bombay Canteen.
Sarson ka saag
If it's Winter, there has to be Sarson ka saag. This green dish was crowned with some white butter which was accompanied by caramelised fried onions. The Bombay Canteen twist was to the makai roti. They served the saag with corn bread instead. The bread is too sweet. Do not eat it in solicitude, eat it with the saag.
Videshi style baingan bake
This is another dish which twists and turns it's traditional predecessor. The brinjal is served in a spicy tomato curry with peanut masala. It is topped with mustard curd and the brinjal is served just like a lasagna. Brinjal is not something I like eating, thus a small portion of it, rather a bite, was enough for me. This was one of the best presented dishes that afternoon.
Choriz per eedu
This bada definitely made up for the other two. This meaty dish was served with potato salli and topped with an egg. A portion of it got over in just a few minutes. The butter laden pav, served alongside, enriched the taste if it and I just could not stop my greedy fingers.
Gajjar halwa toffee pudding

The only sign of arrival of Winter in Mumbai, is when my mom starts making gajjar ka halwa. The day is incomplete without a bowl of it. When I heard about the gajjar halwa toffee pudding, I was a bit sceptic. How would this modified dish taste? Trust me, it is probably the best dessert I have had this year. The carrot pudding was topped with candied carrots, roasted cashewnuts, a toffee sauce made of tamarind and accompanied with some fresh cream. I just could not stop glutting on this one.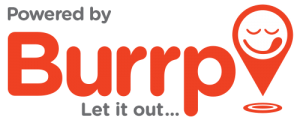 Everyone who has been to The Bombay Canteen, has a different view about it. The ratings touch both the ends of the scale. I have been there twice and both the times, I have had a good experience. There are certain dishes which aren't that good but then, at the same time, there are some outstanding dishes. It is definitely worth a try.
(The blog post has been edited for language and clarity)
Burrp! is owned by Network18 (which also owns Firstpost)
Firstpost is now on WhatsApp. For the latest analysis, commentary and news updates, sign up for our WhatsApp services. Just go to Firstpost.com/Whatsapp and hit the Subscribe button.
Updated Date: Jan 16, 2016 08:47:27 IST